There have been many cooks who have become huge celebrities over the years. Celebrity chefs of all kinds now entertain audiences outside of television, too, unlike in the past when they were either the ones who fed celebrities at events or had daytime cooking shows.
These famous chefs now participate in everything from cooking competitions to spoof reality cooking shows to food and travel series.
Which of these characters, however, has proven to be the most popular on Instagram?
Let's have a look at their following. 
1. Bobby Flay – 1.6 Million Followers
Bobby Flay's Instagram account features the celebrity chef's musings and photos. He owns multiple restaurants across the United States, including Amalfi in Las Vegas and Bobby Flay Steak in Atlantic City.
Flay has participated in several television shows over the years and has hosted 16 cooking episodes and specials on Food Network and Cooking Channel.
Throwdown! with Bobby Flay, Beat Bobby Flay, and Food Network Star are some of his most famous shows. He's also served as a judge on The Next Iron Chef and Paula's Party, among other food competition shows.
2. David Chang – 1.7 Million Followers
This well-known chef is well recognised for founding the Momofuku restaurant. Fans adore the very delectable close-up dishes Chang puts on his Instagram account, interspersed with other stuff.
Chang has his own Netflix show, Ugly Delicious, which is regarded as one of the best cuisine shows on the platform.
He also created the show Breakfast, Lunch, and Dinner and was the first celebrity to win a million-dollar award on Who Wants to Be a Millionaire for his charity.
3. Guy Fieri – 1.8 Million Followers
Guy Fieri has 1.8 million Instagram followers and describes himself as the "Mayor of Flavortown" in his bio. Fieri has presented various Food Network shows, and there are plenty of fascinating behind-the-scenes details regarding his shows.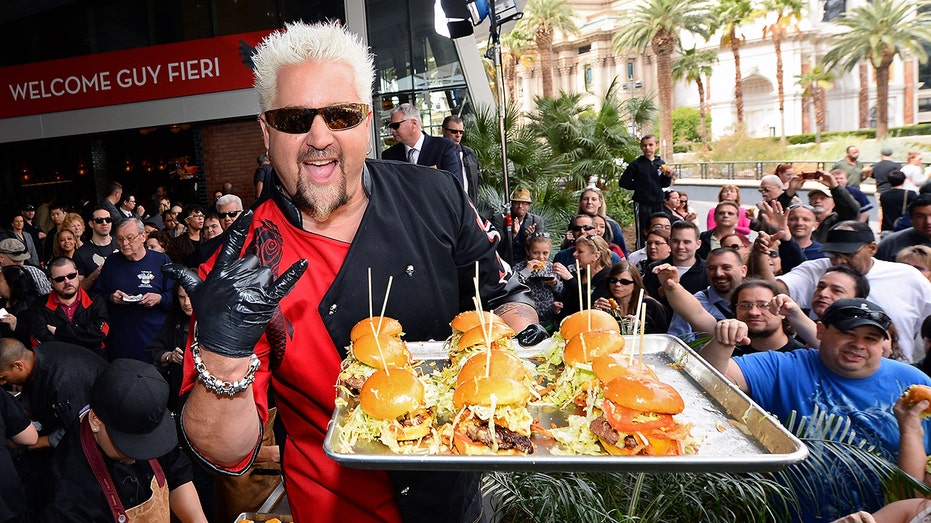 In episodes like Diners, Drive-Ins, and Dives and Guy's Family Road Trip, he always brings his typical peppy and chaotic flair.
He also hosted the game programme Minute to Win It, which took him away from cooking. Fieri owns various restaurants across the United States, the most recent of which is a chicken sandwich store in Walt Disney World's Disney Springs.
4. Nigella Lawson – 2.5 Million Followers
The London-based chef rose to popularity in 1999 as the host of the show Nigella Bites, which has a following of 2.5 million people. Nigella Lawson's daytime talk show Nigella and the Food Network's Nigella Feasts.
She has also starred in Nigella's Christmas Kitchen, a three-part BBC Two series, as well as other television projects.
Lawson's popular Instagram account is where she posts "eating updates and other joyous times." Lawson also promotes her many books as well as her Living Kitchen cookware line.
5. Yolanda Gampp – 2.7 Million Followers
Yolanda Gampp, a YouTube sensation with her online programme How to Cake It, teaches regular people how to construct cakes with unique patterns.
Gampp's YouTube channel has 4 million subscribers, and she has a large Instagram following.
"How To Make A Sushi Cake" and "How To Make A Pyramid Cake With A Surprise Inside," two of Gampp's most popular videos, have received millions of views.
Gampp's channel is a wonderful place to start for anyone who wants to learn how to bake a cake that looks like anything.
6. Antonino Cannavacciuolo – 2.8 Million Followers
With 2.8 million followers on Instagram, Antonino Cannavacciuolo is one of the most popular chefs.
Cannavacciuolo's page frequently features images of the Italian chef's three restaurants in Italy, as well as his delectable meals.
He's also appeared in Italian television shows such as MasterChef Italia, Celebrity MasterChef Italia, and, most recently, Family Food Fight, which aired in the United States. 
7. Martha Stewart – 3.7 Million Followers
Stewart is a legend in the culinary world, with 3.7 million followers on Instagram. She started her start in the business writing cookbooks in the 1980s and went to success in the 1990s with her series Martha Stewart Living followed by Martha.
Stewart made numerous appearances on The Oprah Winfrey Show before receiving her show. Her most recent television performances include a recurrent judge on the cooking competition show Chopped and starring in the VH1 series Martha & Snoop's Potluck Dinner Party alongside Snoop Dogg.
With an HGTV series called Mart, Stewart shifted her focus to another element of her home living expertise in 2020.
8. Ree Drummond – 3.8 Million Followers
Ree Drummond, often known as The Pioneer Woman, is a blogger, novelist, food writer, and photographer, as well as a well-known television personality.
She has her own Food Network show, The Pioneer Woman, and has appeared on many other shows over her cooking career, from Good Morning America to The Chew and The View.
She lives and works on a ranch in Oklahoma. Drummond has battled against elite chefs like Bobby Flay on shows like Throwdown! Even though she is a home chef rather than a restaurateur. Bobby Flay is present.
9. Jamie Oliver – 8.6 Million Followers
Jamie Oliver, one of the most well-known and well-liked celebrity chefs and television personalities, has a respectable 8.6 million followers on Twitter. Many of his fans visit his page in search of healthier dietary options.
Oliver has starred in series such as The Naked Chef, Jamie Oliver's Food Revolution, and Jamie's 15 Minute Meals, and is the owner of multiple restaurants.
He has also made numerous television appearances over the years, both in the United States and in his native United Kingdom.
10. Gordon Ramsay – 12.6 Million Followers
Gordon Ramsay's Instagram account has 12.6 million followers, which is not unexpected. Fans enjoy following his updates, which include everything from recipes to snippets from his various television endeavours.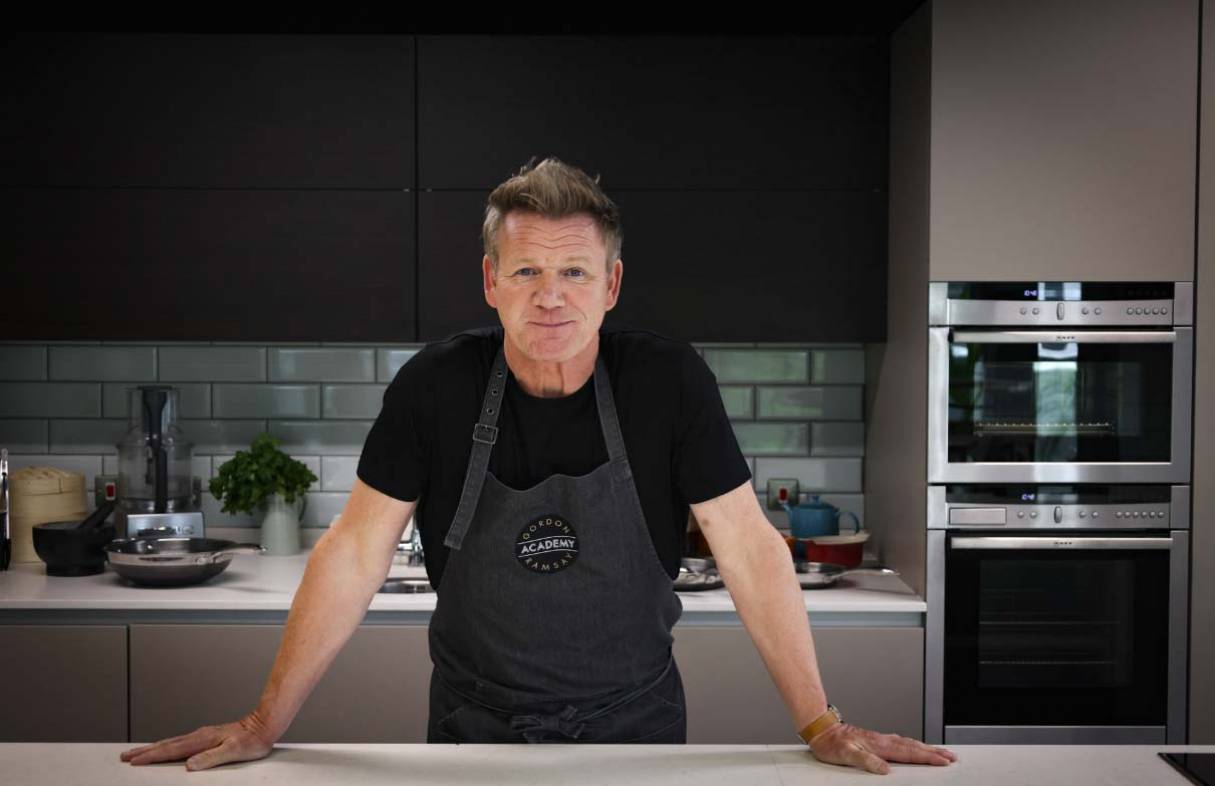 With shows like Hell's Kitchen, Ramsay's Kitchen Nightmares, The F Word, and Kitchen Nightmares, Ramsay is a mainstay in the television industry. 
One of his most famous films is 24 Hours to Hell and Back, in which he visits some of the world's most revolting kitchens. Recently, the chef added Gordon Ramsay: Uncharted to his repertoire of shows, in which he goes to remote regions throughout the world to learn about local food.
Also Read: 12 Indian Food Instagram Accounts Every Foodie Should Follow