Death Note is one of those properties that seem to linger in the minds of both fans and creators.
It was first published in 2003 as a manga written by Tsugumi Ohba and illustrated by Takeshi Obata. Since then, a 2006 anime series, a 2006 live-action feature, a 2015 live-action series, and a 2017 American live-action film adaptation have been released on Netflix. Adam Wingard helmed the film, which starred Nat Wolff, Margaret Qualley, Keith Stanfield, and Willem Dafoe.
That's a lot of time, effort, and money spent on essentially recounting the same story about two memorable characters. Although there is considerable debate about which onscreen version is the greatest, the first 26 episodes of the Death Note anime will always hold a special place in my heart.
The anime follows Light Yagami, a brilliant high school student who discovers a magical device — the titular Death Note — that allows him to kill anyone by writing their name down. There are a few additional rules to follow, and the Death Note is accompanied by Ryuk, a helpful demon (or Shinigami) who explains some of the spiritual difficulties.
Light transforms from an innocent high schooler to a demi-god preoccupied with purifying the world as he sees fit in approximately 20 minutes. The police are alerted to the inexplicable deaths almost immediately and dispatch their best agent to investigate — the mysterious and oddly strange L.
The rest of the series is a chess match between Light and the cops, based on deception, manipulation, and over-analysis. It's a highly contemplative series, which is odd to see both onscreen and in animation, yet it succeeds.
Light's conflict with L is both intellectually and morally challenging to observe. The protagonist of Death Note isn't a hero, but he's also not an anti-hero. He's a villain with a plan that resembles that of a tyrant at times. It's tough to cheer for him, but it's much more difficult to root for the jaded and cynical L.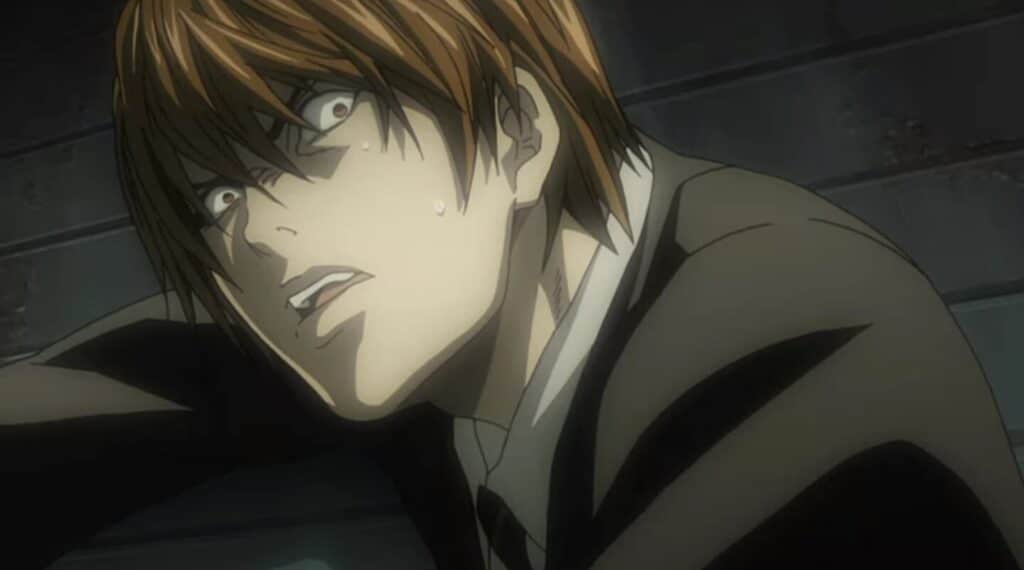 Sure, L is on the right side of the law, but he is such a guarded and deceptive figure that neither the characters in the story nor the audience can trust him. The anime tackles its difficult primary fight between good and evil through this rivalry. The well-worn roles of criminals and police are warped nearly beyond recognition in Death Note.
Our criminal is a cold-blooded killer who begins by killing for the greater good. Similarly, our cop has the proper morals, yet his tactics frequently endanger those around him while keeping him safe. The series' morals are just as twisted and depraved as Light and L's attraction to each other. The series is a must-watch. Even if you despise anime, give it a chance and try to concentrate on the plot. It is, without a doubt, one of the most unsettling modern morality stories ever shown on screen.
Also, Checkout: 10 Best Sports Anime To Watch