While it is a dream come true for a lot of them, it is just the beginning of a journey that would lead to unimaginable achievement for others.
Here we take a look at 10 most successful IITians who didn't stop after cracking one of the toughest exams in India but also went ahead to inspire millions.
1. Sundar Pichai – IIT Kharagpur
The CEO of Alphabet and Google is an IIT Kharagpur alumnus and has received his Bachelor of Engineering in Metallurgical Engineering from the institute.
Sundar Pichai went to the US for further studies and received an M.S. from Stanford University in material science and engineering and then went ahead further to study MBA from the Wharton School of the University of Pennsylvania.
Pichai has been largely credited for the development of Chrome browser and Google Drive.
Top 10 Biggest Social Media Influencers in the World 2021
2. Raghuram Rajan – IIT Delhi
Raghuram Rajan is one of the famous IIT alumni who have made the country proud. Rajan is an Indian economist and served as the 23rd Governor of the Reserve Bank of India from 2013 to 2016.
Rajan was enrolled in IIT Delhi in 1981 for a bachelor's degree in Electrical Engineering. Rajan graduated in 1985 and also received the Director's Gold Medal as the best all-around student.
He then studied at IIM Ahmadabad and received a master's degree in Business Administration with a gold medal for academic performance.
He was also included in TIME's list of 100 Most Influential People in 2016.
Discover The Top 8 Virtual Influencers On Instagram 2021
3. Deepinder Goyal – IIT Delhi
Deepinder Goyal is the founder and CEO of one of India's most used food delivery apps, Zomato. Deepinder, who hails from Muktsar in Punjab, has a degree in Mathematics and Computing from IIT Delhi in 2005.
Before founding Zomato, he worked as a management consultant for Bain and Company in New Delhi.
Deepinder started his business from his flat back in 2008 and since then he has been in charge of strategy and product development.
Top 20 Richest kids in America 2021: What is their Net Worth?
4. NR Narayan Murthy – IIT Kanpur
The founder and ex-chairman of Infosys are next on the list of Most Successful IITians.
Narayan Murthy was born in Shidlaghatta, Karnataka, and graduated from the National Institute of Engineering, the University of Mysore with a bachelor's degree in electrical engineering.
He then went ahead to receive a master's degree from IIT Kanpur. Murthy has been listed among the 12 greatest entrepreneurs of our time by Fortune magazine and also has been honored with Padma Vibhushan and Padma Shri awards.
Top 10 Richest Actress in the World | Forbes 2021
5. Chetan Bhagat – IIT Delhi
Arguably one of the most famous IIT alumni is the author, columnist, and motivational speaker Chetan Bhagat.
Bhagat received his bachelor of technology degree in mechanical engineering from IIT Delhi and then further complete PGP from IIM Ahmadabad.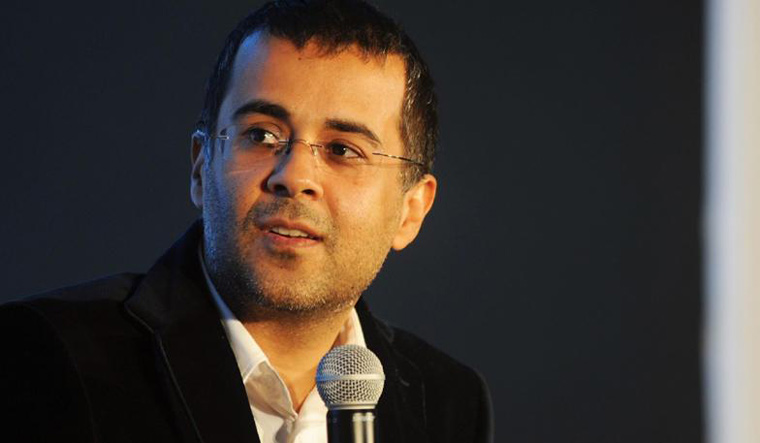 He was an investment banker before he pursued his career in writing. His best-selling Indian-English novels about youthful urban middle-class Indians are his most well-known works.
Five of his books have been adapted into Bollywood films.
Top 20 Richest Actresses In The World (2021)
6. Sachin Bansal – IIT Delhi
Sachin Bansal is an entrepreneur who co-founded India's largest e-commerce platform, Flipkart in 2007. He is the person who has been credited for revolutionizing the e-commerce industry in India.
Sachin obtained a bachelor of technology degree from IIT Delhi in 2005. He then worked with Amazon as a senior software engineer.
Then quit in 2007 to start his own venture. He served as the chairman as CEO from the company's inception till 2018.
7. Nandan Nilekani – IIT Bombay
Nandan Mohanrao Nilekani co-founded Infosys and is currently serving as the non-executive chairman of the company. He was also the chairman of the Unique Identification Authority of India (UIDAI).
He joined INC in March 2014 and contested for the 2014 Lok Sabha Elections from Bangalore South.
Nilekani received a bachelor's degree in electrical engineering from IIT Bombay.
8. Rohit Bansal – IIT Delhi
Rohit Bansal co-founded the e-commerce company Snapdeal, along with his school friend Kunal Bahl.
Bansal belongs from Malout, Punjab, and did his schooling at Delhi Public School New Delhi.
He then went to receive an engineering degree from IIT Delhi. The business standard has even put Snapdeal in the Top Global Start-up list from India alongside Flipkart and Ola.
9. Manohar Parrikar – IIT Bombay
Manohar Parrikar is one of the few IIT alumni who have had a great career in politics. Parikar graduated from IIT Bombay in 1978 with a bachelor's degree in metallurgical engineering.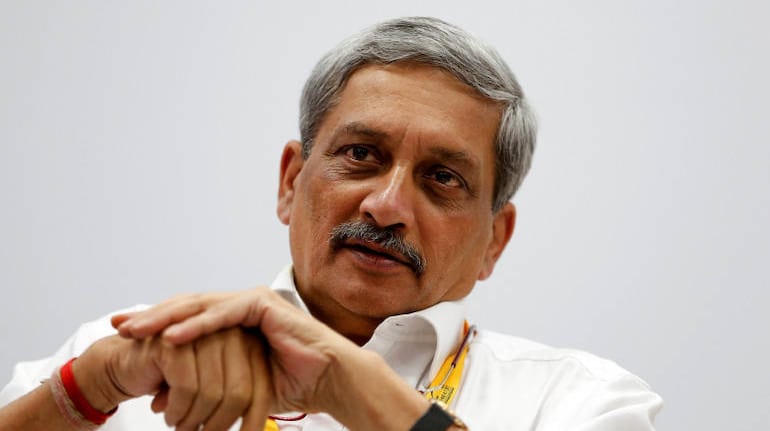 He served as the defense minister of India from 2014 to 2017 and as the Chief Minister of Goa from 2017 to 2019.
He is the only IIT graduate till now who has served as the CM of an Indian state.
10. Jitendra Kumar – IIT Kharagpur
One of the IITians who have made it big in the dramatic industry is Jitendra Kumar. He is a civil engineering graduate from IIT Kharagpur in 2012.
He was the governor at the Hindi Dramatics society of IIT-KGP where he met Biswapati Sarkar who invited him to join The Viral Fever in 2012.
Kumar has also bagged a Filmfare OTT category of "Best Actor in a Comedy Series (Male)".
Also Read: Anthologies To Read If 'Modern Love' Moved You