ZEE5 is ZEE Network's OTT platform, launched in February 2018, and has since provided us with some of the most incredible original series and films. We have access to a range of content thanks to some ground-breaking stories, both fictional and real.  It also has many Bollywood movies to watch.
Let's tell you some of the best such titles that you can enjoy
1. Nail Polish 
Arjun Rampal, Manav Kaul, Anand Tiwari, and Rajit Kapur appear in the courtroom thriller Nail Polish. The plot centers on a series of brutal serial killings of migrant children, which quickly escalates into a more complicated identity confusion and manipulation case.
Its engrossing and ominous plot keeps you fascinated until the very last second.
2. Court Martial
Court Martial is a drama that may be seen as a movie on ZEE5. The narrative of Court Martial, starring Rajeev Khandelwal, focuses on an army officer named Ramchandra who is accused of killing another officer. Ramchandra admits all accusations, but Officer Bikash Roy, played by Rajeev Khandelwal, fights for his rights.
The victim was then discovered to have treated Ramchandra with utter contempt because he belonged to a "lower caste," and had also called him derogatory terms to his caste. Ramchandra later murders being provoked by this. The performance then discusses how caste prejudice is still a problem and how social justice must be prioritized.
3. Mulk
Mulk, starring Taapsee Pannu and Rishi Kapoor, is one of the most controversial films, making a strong case for social justice. It's about a Muslim family that suffers prejudice and accusations when their kid is discovered to be a terrorist.
Despite presenting several indications of their innocence and demonstrating their sincerity in not being aware of their son's activities, they continue to be attacked by all segments of society. Mulk then makes a social comment on how inappropriate and heinous it is to label individuals as terrorists because of their faith when there is evidence that they are not participating in any terrorist attacks.
4. Kaafir
The film Kaafir, which stars Mohit Raina and Dia Mirza, is based on the actual tale of a Pakistani lady who crossed the border by accident and was imprisoned for being a spy.
When a journalist witnesses her plight and sufferings, he dedicates his life to bringing them to justice on humanitarian grounds. The online series makes a statement about the need for social justice for humanity.
5. Arranged Marriage
Arranged Marriage, starring Patralekha, Ali Fazal, and Omkar Kapoor, is one of the four short films in the ZEE5 anthology Forbidden Love. The short film is about two men who are in a love relationship. Their relationship is frowned upon by society, and one of them is forced to marry a woman.
This woman, who refuses to accept a gay relationship, converses with others who, like her, believe that homosexuality is an illness that must be treated. The video delves into the backward mindset regarding gay encounters that our society must tolerate.
6. Kaagaz
Kaagaz is a satirical comedy film on ZEE5 based on the actual story of Lal Bihari' Mritak.' The film, which stars Pankaj Tripathi, Monal Gajjar, and Satish Kaushik, tells the story of a guy from a tiny hamlet who was mistakenly proclaimed dead by the authorities.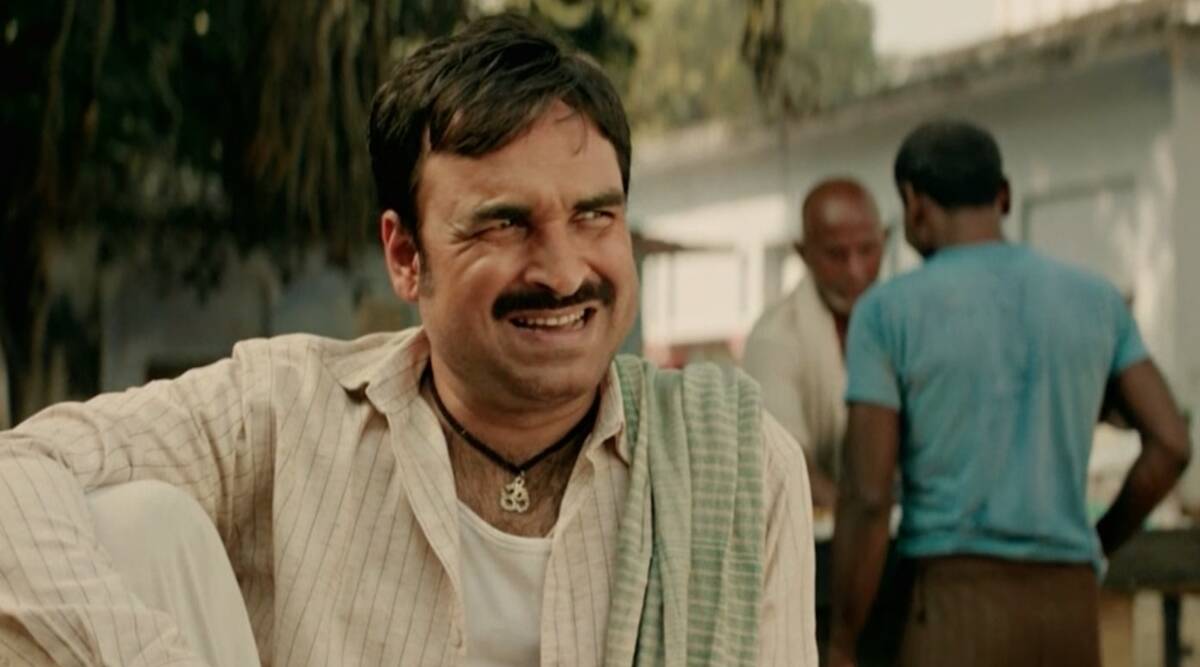 It tells the story of his 14-year fight with the bureaucracy to verify his existence. Salman Khan was a co-producer of the film.
7. Suraj Pe Mangal Bhari
Diljit Dosanjh, Manoj Bajpayee, and Fatima Sana Shaikh appear in Suraj Pe Mangal Bhari, a romantic comedy. The movie is about Suraj, whose wedding plans are thwarted by a detective named Mangal.
Suraj starts a love affair with Mangal's sister to get even with the investigator for damaging his reputation, which leads to even more hilarious circumstances.
8. Saand Ki Aankh
Saand Ki Aankh, starring Taapee Pannu, Bhumi Pednekar, and Vineet Kumar Singh, is a biopic based on Chandro Tomar and Prakashi Tomar, two of the world's oldest female sharpshooting champions.
The video follows a group of ladies fighting discrimination based on their age and gender across the globe.
9. Uri – The Surgical Strike
Uri – The Surgical Strike is a war film based on the surgical strike launched by the Indian Armed Forces against terrorists in response to the Uri assaults in 2016.
The film follows Major Vihaan Shergill and his squad of commandos as they successfully carry out sophisticated surgical attacks, including very dramatic action scenes. The film features Vicky Kaushal, Mohit Raina, Yami Gautam, Paresh Rawal, and Kirti Kulhari.
10. Simmba
Simmba is an action film directed by Rohit Shetty and starring Ranveer Singh, Sonu Sood, and Sara Ali Khan. Sangram Bhalerao, also known as Simmba, is a corrupt officer who has a change of heart and becomes virtuous after a tragedy befalls someone close to him.
The film is part of Shetty's police universe, which also includes Singham (Ajay Devgn) and Sooryavanshi (Akshay Kumar).
11. Qarib Qarib Singlle
Irrfan Khan, Parvathy, and Neha Dhupia feature in Qarib Qarib Singlle, a 2017 Bollywood romantic comedy film. Yogi and Jaya met on a dating website and decided to travel to Rishikesh together.
The young couple is diametrically opposed, and their voyage proves to be a once-in-a-lifetime adventure.
Also Read: 9 Moments of Tabu in Hindi Cinema That Made us Fall in love with her