Before you start looking for mentors, make a list of your specific goals and the kind of role you want the mentors to drive in your career. Do you want someone to aid you with your blocked networking efforts, learn more about a specific field, or give you advice on how to be a successful entrepreneur?
Clarifying your expectations, aims, and objectives can help you locate the ideal mentors and build partnerships to help you achieve your professional ambitions.
Don't limit yourself and think beyond the box. Excellent mentors can be found in several settings, so seek beyond your current workplace.
Mentors can provide the support that a firm requires while an entrepreneur tries to get new clients and expand. Many company owners have discovered that working with a mentor allows them to learn and thrive in a collaborative environment.
They frequently receive access to a much more seasoned entrepreneur's extensive network, which can aid them in their search for finance or resources. Mentors can help students gain the knowledge they need to make crucial decisions about their future.
However, finding a decent mentor when one's professional network is limited is one of the most challenging difficulties entrepreneurs and students face. Fortunately, technology has provided a solution.
1. Mentorpass
Founded by Kenny Hanson & Lawson Taylor back in 2019

Their idea was to build a platform for growth-minded people who want to invest in development & ideas.
2. iMentor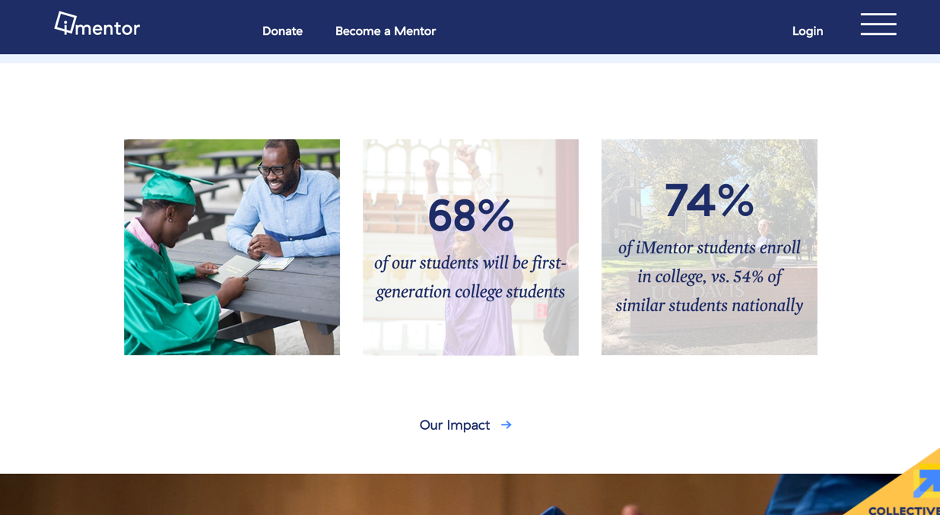 iMentor, another student-centered program, helps low-income students graduate from high school and succeed in college.

Students meet with mentors one-on-one, either online or in person, through iMentor. As a result, students develop a deep bond that pushes them to pursue their goals.

iMentor works with public schools in New York City to ensure that every kid has a mentor.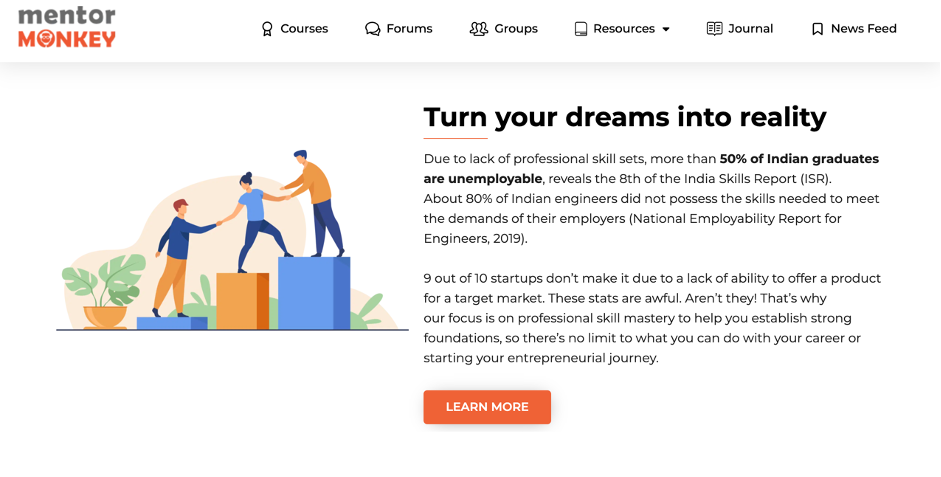 Mentor Monkey, founded by

Aamir Qutub

, who himself is an awardee of

"

Australian Young Business Leader of the Year.

"

Before founding Mentor monkey, he developed expertise by working with several startups such as Clann, Com writer, Quizword, etc.

The best part about them is that they don

'

t focus on professionals but entrepreneurs, job seekers, and already employed individuals who want to achieve more in their careers.

What do they offer?

Job-ready certification, Mentorship, Articles, E-books, Videos, Webinars, Podcasts, etc. to train every individual of any level ( from a student to CEO)
4. Micro Mentor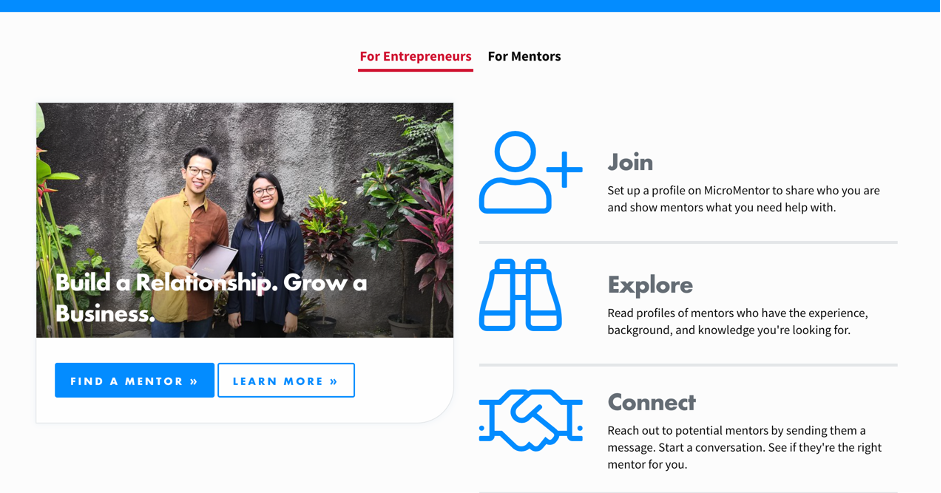 MicroMentor is an online business mentoring program that allows the world

'

s biggest community of purpose-driven entrepreneurs and business mentors to connect, solve problems, and develop successful enterprises.

Through mentorship, their experienced team is transcending geographical barriers and bringing business resources at scale to underserved areas worldwide.

Since 2008, Micro Mentor has fostered around 75k + connections throughout the world.
What
'
s the future hold for these mentorship platforms?
There is no such thing as a one-size-fits-all mentor.
Every scenario is different, and as a result, there will likely be a lot more specialized mentorship systems in the future.
As people become more aware of the benefits of 1:1 mentoring, we anticipate seeing many more online mentorship platforms emerge in the coming years.
Mentorship has the power to transform your life, and the ability to find one online from the comfort of your own home is a game-changer.
How will I get benefit from mentorship platforms?
1. Exposure
If you are a student or ready to enter the workforce, then a well-tailored mentorship platform is an excellent way to give a kick start. However, not everything is taught in textbooks and can be learned just through theory.
2. Shaping up
Yes, this is the most significant moment to broaden your industry ties through mentoring programs. Diversity opens doors, strengthens networks, and delivers a breadth of knowledge and abilities that exceeds your expectations. People, shoot for the stars!
3. Build confidence
A show-stopping mascara or a hairstyle that won't move a strand of hair due to excessive gel or hairspray isn't enough to increase your self-esteem. Your general confidence will be boosted as a result of the experience you received during the mentoring program.
"A mentor is someone who sees more talent and ability within you, than you see in yourself, and helps bring it out of you."
-Bob Proctor.
Bottom Line
Mentors can provide the motivation and guidance that professionals and students require to succeed. Coaching and advice are now just a click away; Thanks to technology that makes it so simple to connect with an excellent mentor.
Get your Mentor Today!
These mentorship programs are just a small sample of what's available to folks looking for career advice. What's your opinion on this? Do let us know in the comment section below.
Also Read: QnA With Byloapp's CEO