If you are someone who takes out their camera whenever you see a beautiful sunset, grab your earphones and play songs on those gloomy days, become happy on looking at the full moon and stars in the sky and take your consolation in having a cup of coffee on a rainy day, this post is for you. 
Enjoying and appreciating the little moments of our life is how we get a sea full of pleasant memories.
So, to pay tribute to all these beautiful little things in our lives, here is a post dedicated to the moments and the people who live in those moments! 
1. Sunsets 
The new trend of sharing sunset photos is an open testimony of people's love for sunsets. The sky changing colours is just too beautiful to miss out and not click a picture.
And what's not to love?–Yellow, pink, orange, that's true love at first sight. 
2. The Moon
If you get excited whenever you see the moon looking beautiful, welcome to the club! It is like even if the light of the day is no more with us, at least we have the moon to our rescue.
Also, if you are unable to capture the moon in your camera, it is because the sheer beauty of it cannot be simply caught in a phone; it is there to experience it at the moment.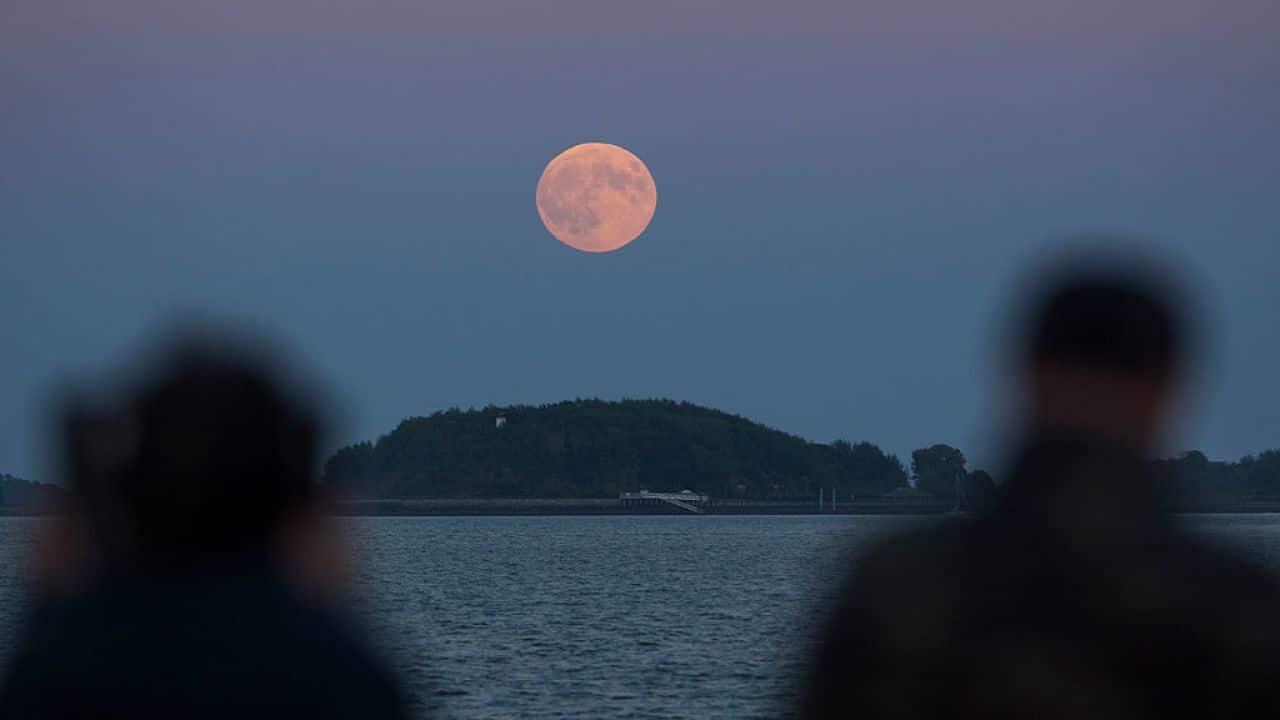 3. House plants 
It is not uncommon to feel lonely in your room, but when you have a plant by your side, at least you know that something other than you is alive and breathing.
Also, taking care of them, watering them and watching them grow is a wonderful experience as well.
Whenever you feel useless, remember that you are giving your plant carbon dioxide! 
4. Pets
Growing up with a pet is probably the most amazing thing in anyone's life. When you have a friend in your life who does not complain and loves you unconditionally– the hard times are easier to encounter.
For those who do not have a pet, watching their adorable reels on the internet is a solace as well.
5. Maa ke Haath Ka Khaana 
If you are someone who is away from home, you know that feeling of missing your mom's tasty and unmatchable food.
Whether it is rajma chawal, aloo ka paratha or biryani– your mother's magic and love added to the food makes it even more delicious. For those who are still lucky enough to eat at home, stop complaining!
6. Calling our Best friend 
A stressful day or a surprising event only ends when our best friend knows about all of it.
Whether they are your best friends or online buddies, a video call filled with absurd jokes and serious talks is always the best option to refresh our minds. 
7. Rainfall
That feeling of walking in the streets looking at the rain and feeling like the main character of a fil, rainfall– especially sudden– is truly a blessing, at least for some of us.
The raindrops making that sound, the smell of soil after rain and just the refinement of nature and everything around us– all of it is extraordinary.
What is even more beautiful is midnight rain, when streetlights make the drops look even more beautiful. 
8. Favourite TV Series 
Another great stress buster is our favourite TV series. Chandler and Joey's humour, Ted and Barney's incredible adventures and those emotionless dialogues by Raymond Holt, etc., are our best friends in tough situations.
Moreover, when things get boring, you can always borrow your favourite character's personality! 
9. Slowed and Reverb 
Earlier, we oved listening to songs, reviving the emotions we once felt. But now we listen to slowed and reverb versions of the same song and have a completely different experience.
Whether it is Ajab Si, Kahin Toh, Saudebaazi or Jashn-e-Bahara, slowed and reverb develop an environment for the listener, sending them to a safe space.
10. Laughing at our own jokes
When we see someone laughing at their own jokes, it somehow appears beautiful – a moment of innocence and pure happiness.
Even if you laugh at your jokes, do not be ashamed of them. Remember, laughter is the best medicine!
Also Checkout: Lionel Messi Net Worth | Salary Per Year | 7 Key Facts | Best Lifestyle