Nothing says magnificence and grandeur like a huge mansion, which has been created and purchased by some of the world's most prominent and influential people.
These houses are significantly more stunning than any prominent hotel property you've probably heard of or visited, with 7-star amenities and world-class services.
With an estimated 140 billionaires in the country, it's safe to assume that the country is home to many ultra-expensive properties whose owners live extravagantly wealthy lives.
Prepare to be astounded, since these mansions are oozing luxury beyond conception, from Mukesh Ambani's ever-famous 'Antilia'—not only India's but the world's most costly house—to Indian businessman Ratan Tata's retirement home in Colaba.
1. Antilia, Mukesh Ambani's Residence
Mukesh and Nita Ambani's multibillion-dollar house, which spans 400,000 square feet and has 27 levels that rise to the height of a 60-story structure, is located on Altamount Road in Mumbai.
The millionaire businessman's home is the most expensive in the entire world, with a royal ballroom straight out of a Disney movie, an in-house salon and spa, three helipads, and a snow room (for God's sake).
2. Anil Ambani's Residence
Following suit, the other Ambani sibling has built a huge mansion in Mumbai's affluent Pali Hill neighbourhood.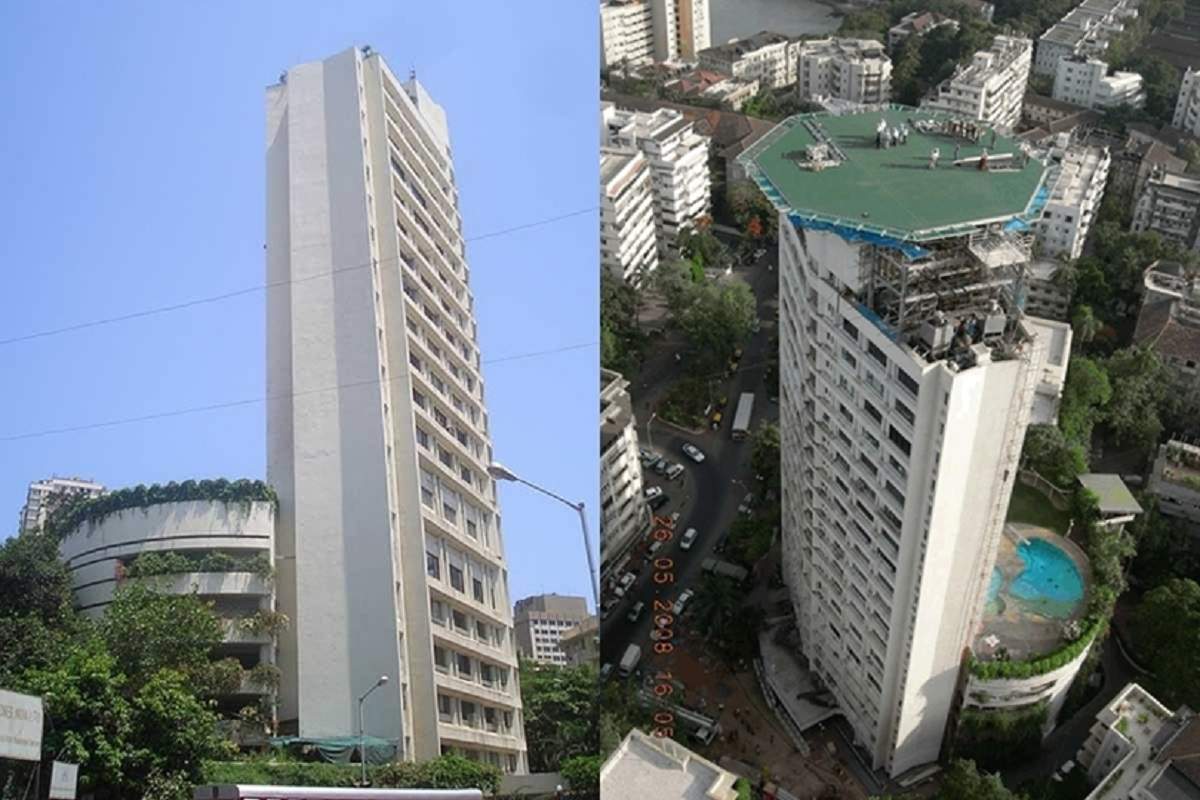 The house is 16,000 square feet in size and about 70 metres tall, with world-class amenities and services.
3. Ratan Tata's Retirement Residence
Ratan Tata's retirement residence in Colaba, Mumbai, is oozing with luxury and boasts a spectacular view of the Arabian Sea!
The 13,350-square-foot property, which serves as the former Tata Sons Chairman's retirement home, is separated into seven floors, including an in-house gym, a cinema room, and an immense basement for top-of-the-line cars.
Up to 50 persons can be accommodated on the sun terrace on the topmost floor.
4. Mannat, Shahrukh Khan's Residence
Yes, you read that correctly. Mannat, the King of Bollywood, is a king-kong-sized mansion that is also one of the country's most expensive properties.
The sea-facing property is majestically placed in Bandra, Mumbai, and houses a gym, screening theatre, and several living spaces.\
In addition, Gauri Khan, SRK's wife, collaborated on the house's interior design alongside architect-designer Kaif Faquih.
5. JK House, Gautam Singhania's Residence
The Raymond Group's managing director, Gautam Singhania, owns the second-tallest (and one of the most expensive) property in India, after 'Antilia.'
The 16,000-square-foot property in South Mumbai is said to include a spa, two private swimming pools, a gym, a recreational space, and a helipad.
6. Gulita, Anand Piramal and Isha Ambani's Residence
Isha married Anand Piramal of Piramal Enterprises, the daughter of billionaire Mukesh Ambani, and moved to 'Gulita' with her husband after their wedding.
The multi-crore mansion in Mumbai's Worli district spans 50,000 square feet and has opulent features such as a garden, a swimming pool, a diamond room, a temple room, various living rooms, and much more!
7. Naveen Jindal's Lutyens' Residence
The politician-turned-industrialist owns a three-acre home property in Delhi's Lutyens Bungalow Zone. If we may say so, it is an architectural marvel.
8. Jatia House, Kumar Mangalam Birla's Residence
The 30,000-square-foot Jatia House, owned by KM Birla, is located in Mumbai's Malabar Hill neighbourhood.
The house, surrounded by beautiful greenery and a pond, has various superb features, including a central courtyard, 20 bedrooms, and Burma teak wood wall cladding and ceilings.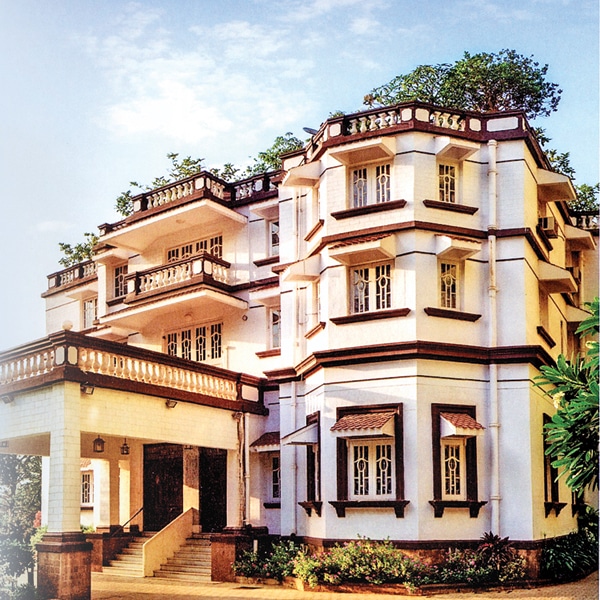 Also Checkout: Lionel Messi Net Worth | Salary Per Year | 7 Key Facts | Best Lifestyle