In just a few weeks, Squid Game became a global phenomenon attracting a large audience and recognition.
Sketched and directed by Hwang Dong-hyuk, it features Lee Jung-Jae, Park Hae-soo, Wi Ha-Joon, Jung Ho-Yeon, O Yeong-Su, Heo Sung-Tae, Anupam Tripathi, and Kim Joo-ryeong. 
The series was released on Netflix this year in September. Soon, the series attracted widespread attention and netizens came to the internet, flooding it with content from the survival drama. However, the series only contains 9 episodes which can be easily binge-watched in a day.
We know how intriguing Squid Game proved to be. So, to keep your adrenaline up and continue your binge-watching session, here are the 8 series similar to Squid Game– 
1. Kingdom
The kingdom is a horror-thriller adapted from the comic series The Kingdom of The Gods created by Kim Eun-hee and illustrated by Yang Kuang-il.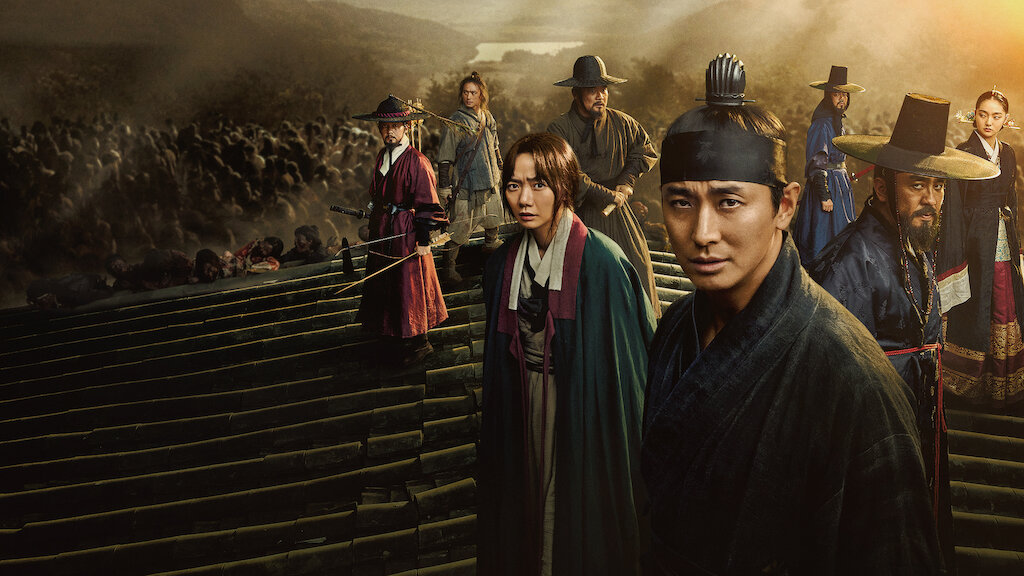 Set around the period of the Joseon Dynasty, it follows the Crown Prince and his investigation about a mysterious plague skimming the country in the medieval era.
The series is available on Netflix and has two seasons. 
2. Re: Mind 
Another great thriller series from Japan, Re: Mind, follows the life of eleven high school students as they unexpectedly find themselves in an old European-style dorm where their feet are chained to the floor.
A similar incident took place a month ago when one of their batch mates disappeared.
As they find their way out of the trap, one by one, the students start to disappear. The series has one season and you can stream it on Netflix. 
3. Sweet Home 
A Korean horror drama, Sweet Home, is adapted from a webtoon of the same name. The fantasy drama follows a secluded high school student who finds himself responsible for saving humanity and a ticking clock.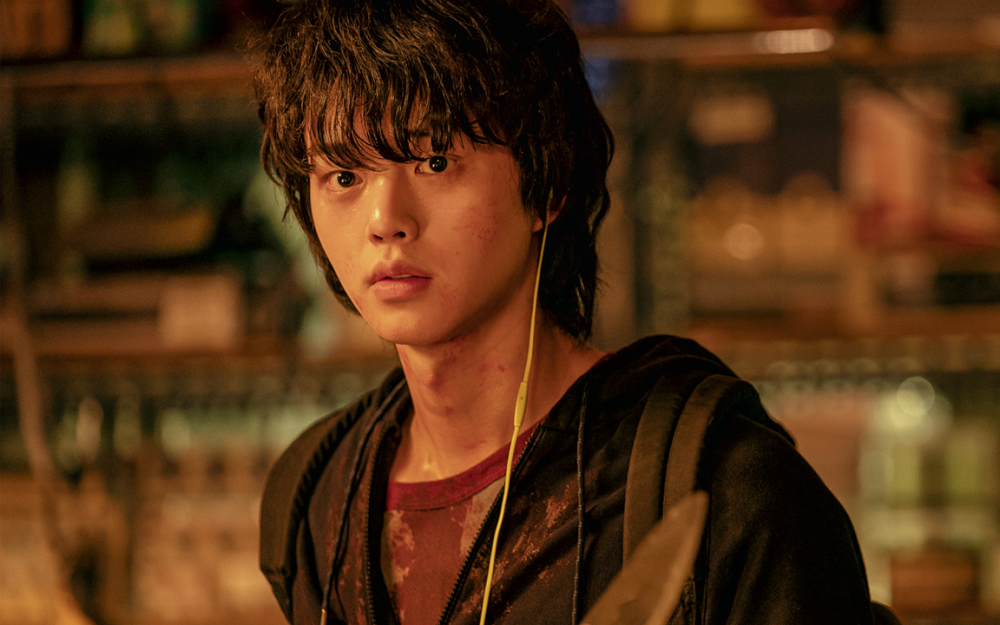 He is pummeled into a world where people become monsters that reveal their internal desires (interesting concept, we know, right!).
The first season of the series was released on December 18, 2020, on Netflix and there are speculations about Netflix renewing it for a second season. 
4. Alice in Borderland
A suspense thriller based on the manga of the same name, Alice in Borderland, revolves around a video game-obsessed boy Arishu who discovers himself in a dilapidated Tokyo where he and his friends must participate in formidable games to survive.
It features Ayame Misaki, Tao Tsuchiya, Kento Yamazaki, among others. 
The first season contains 8 episodes and Netflix renewed the series for a second season. 
5. Snowpiercer
A dystopian post-apocalyptic series based on the 2013 film of the same name, Snowpiercer, is directed by Bong Joon-ho featuring Jennifer Connelly, Daveed Diggs, Mickey Summer, and Alison Wright.
It is set in the year 2026, 7 years after the world almost ends in an Apocalypse, 'Snowpiercer' is an enormous moving train that revolves around the globe searching for the remains of human life.
The storyline of the series is extremely intriguing, no doubt! The series contains two seasons which can be streamed on Netflix. 
6. 3%
3% is a Brazilian dystopian thriller created by Pedro Aguilera and encompassing 4 seasons.
The series is set in an unidentified future where twenty-year-old people of the poverty-stricken 'Inland' have a single chance to attain 'The Process' and progress to the riches of a distant community named 'Offshore.'
Most of the competitors are eliminated, some even fail to survive. Only 3% of the total are able to reach Offshore. 3% gives the exact 'The Hunger Games'; it is totally worth watching!
7. Black Mirror
A British anthology TV series created by Charlie Brooker, Black Mirror shows a new aspect of science fiction in every episode, most of them dystopian set in the near future.
The series is divided into five series containing 22 episodes in total. Each episode will tell you a unique story that will leave you both perplexed and awestruck.
An interactive film Black Mirror: Bandersnatch, was also released based on the same concept.
8. Panic
Panic is an American teen drama series streaming on Amazon Prime.
It follows the 'Annual Panic Competition' held in the summer of senior year, where forty-seven graduates participate each year with a winning prize of $50,000. The task is to escape their own hometown.
The series was created and written by Lauren Oliver. It was canceled after the first season.
Also Read: 14 Facts You Didn't Know About New York!