Whether it is in novels or movies, all of us have some fictional characters who are very close to our hearts. Maybe it is their background story or the way their role has been portrayed, some of these become our comfort characters because we are able to relate with them. 
Movies need good actors behind the characters to really bring the essence out. Forced or exaggerated acting is as bad as a poorly written character.
So, to pay tribute to all the artists who put their heart and soul into the characters they played, this post is dedicated to some of the Bollywood characters who are extremely relatable- 
1. SRK in Devdas 
Although the breakup and liquor combination was a feature that deserved attention, Shah Rukh Khan's role in Devdas which went on to become the magnum opus of Sanjay Leela Bhansali is so close to reality.
Most of us would rather surrender to our ego walking down the path of self-sabotage. Truly, all of us have this overdramatic side who will succumb rather than take a step to make things better. 
2. Sridevi in English Vinglish 
Sashi's role was played by one of the gems in the Bollywood Industry and turned out to be a pure person who was deprived of a good education but due to her curiosity, she went on to learn new things.
Sashi's character demonstrated how a person can both be upset about their treatment and still come out as a mature person who knows how to deal with situations. 
3. Farhan Akhtar in Zindagi Na Milegi Dobara 
Zindagi Na Milegi Dobara has to be one of your favorite movies of all time in the Indian Cinema. Farhan Akhtar as Imraan was the kind of a person who spent their time thinking about stuff but not allowing it to take over them.
He always had risky jokes and dangerous pranks up his sleeve and a shayri ready for every moment. He is as close to reality as possible.
4. Kangana Ranaut in Tanu weds Manu 
If you are a chaotic human who is always in trouble because of your straightforwardness, Tanu should be your comfort character.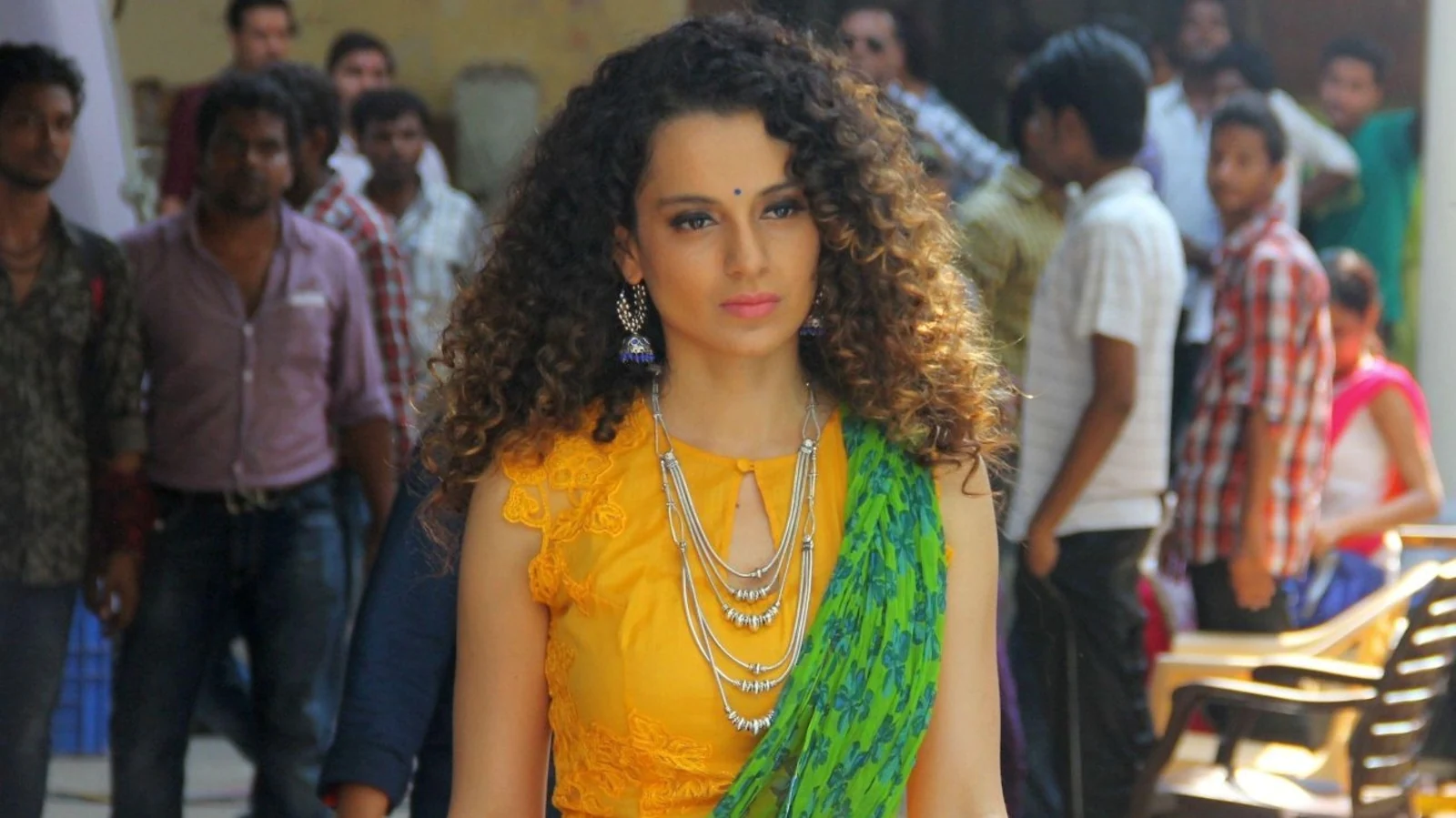 Unbothered by how others perceive her, she is someone who can brush off relatives' unwanted opinions and live her life on her terms. Even after all the drama and chaos, she can easily grow on you. 
5. Varun Dhawan in October 
One of the most mature roles played by Varun Dhawan was in the film October. An epitome of unrequited love, October has to be one of the most underappreciated films.
Varun as Dan changed from an unworried and irresponsible person to a man with a purpose in life. Shoojit Sircar portrayed how even the most bizarre events can change the course of one's life. 
6. Vicky Kaushal in Masaan 
"Saala ye dukh kahen khatam nahi hota" from Deepak made him totally relatable. What's more- who hasn't made a Facebook account to send our crush a friend request?
Deepak was a simple man with his own bag of troubles like the rest of us. 
7. Alia Bhatt in Dear Zindagi 
From a set of people chasing her to a dream job in Mumbai, Kaira had it all figured out. However, life can suddenly take a turn for the worse, and mental health does not depend on any materialistic things.
All of us hit our low points at several periods of our life but Kaira handled it and learned to change the way she sees things when Dr. Jehangir extended a helping hand. 
8. Deepika Padukone in Piku 
In a world where good sons are often praised, all of us girls want to be like Piku. Sometimes irritated and angry, Piku managed to handle things, especially with a father like Bashkor.
She may not always be calm but she was a good human. In her journey, while traveling, she showed that you'll ultimately achieve your objective if you do not give up. 
9. Ranbir Kapoor in Tamasha 
Imtiaz Ali's films are always different types of masterpieces. Ranbir as Ved showed a story of a man who was once a carefree and lively person with big dreams but eventually suppressed his ambitions to fit inside the role of someone his family molded.
Relatable isn't it? To dream big until life throws its challenges and you have to break. Nevertheless, Ved once again found himself. 
10. Taapsee Pannu in Thappad 
Tapsee has played several strong roles with inspiring background stories. Her role as Amrita in Thappad exhibited a homemaker who dedicated her own life to her partner until an incident compelled her to rethink her choices and gain back her self-confidence.
If you still think it was that thappad that changed things, you haven't read between the lines.
Also Read: 15 Best Quotes Of Adam Sandler