From Shonali Bose to Dhruv Sehgal, all five episodes of Modern Love: Mumbai celebrated the different facets of love. We began with Raat Rani where Fatima Sana Sheikh's weird character Lali discovered her hidden self-love and confidence after her husband abandoned her in the big city of dreams. 
Bose tried to capture the issue of women's empowerment in the episode marking a beautiful start to the series.
The second episode, Baai, around homosexual love fell somewhat short when the director Hansal Mehta tried to encompass too many themes in a solitary episode.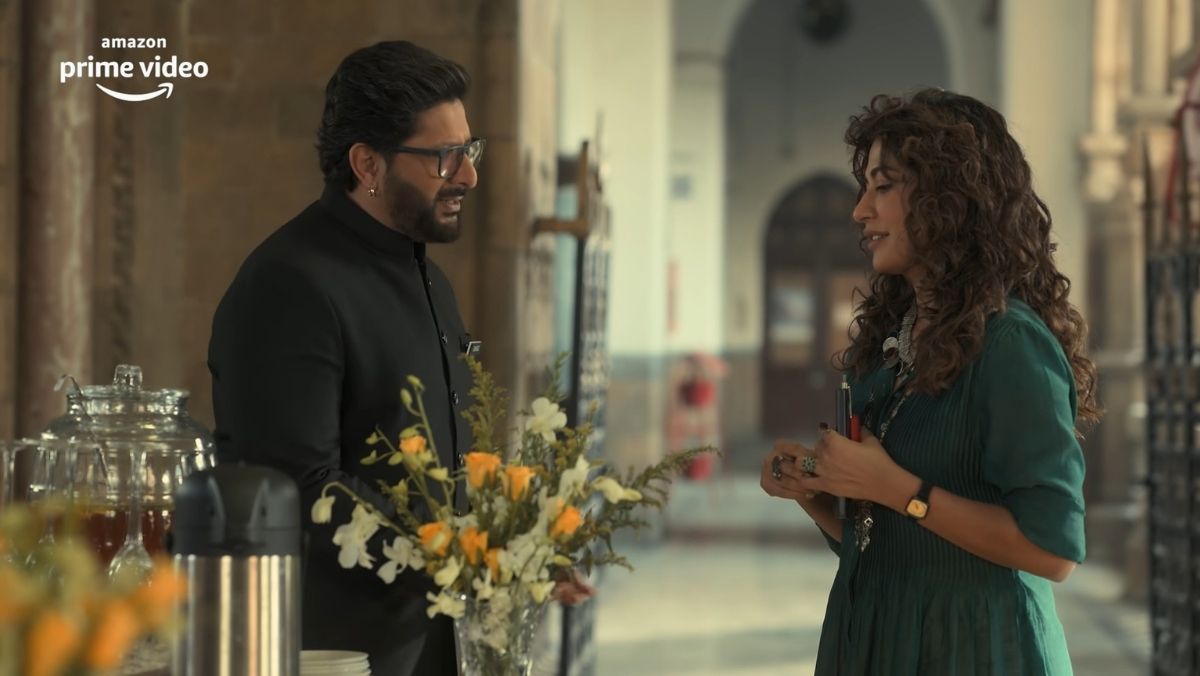 Mumbai Dragon came next with the bar being stagnant however distinct as it shows the Chinese community in Mumbai, a theme still unexplored considering the various communities that live in various parts of our country.
My Beautiful Wrinkles by Alankrita Shrivastava was a beautiful tribute to the beauty of all ages along with sexual explorations and fantasies that we all encounter. Apart from that, there was nothing extraordinary in it. 
Dhruv Sehgal gave the lovers of Little Things a much-needed episode with I Love Thane starring Masaba Gupta and Ritwik being the love story of a modern girl and an old schoolboy. The minimalist approach to life and love remains the core concept of Modern Love: Mumbai and Cutting Chai are no different.
It is a simple story with no dramatic element included. What we see is an aspiring writer Latika, played by Chitrangada Singh who is unable to complete her book for the last five years due to her children and house chores.
Alongside her is a cliched partner, Daniel (Arshad Warsi) who is always busy and never on time, hardly giving any support to Latika in her household work. 
From a plot that is straightforward and realistic, the director Nupur Asthana tries to weave a symbolic story but it still remains lukewarm. As it is the last episode in the anthology, Mumbai is captured beautifully appearing as if you opened an Instagram travel account.
In the city of dreams that is always hustling forward to chase what they are ambitious about, Latika battles with her personal life as she begins to realize how her story would have turned out if she took a different path. 
Exhausted, the protagonist almost seems at the crossroads of ending her marriage or accepting what she has. Initially, she is stuck in a loop of missed opportunities, unrequited love stories, and regretful actions. Life is seldom a movie and you have to figure things out rationally. Nevertheless, love always conquers all. 
She begins to realize that even if Daniel was never on time, he made up for it every time he came back. Mistakes are a part of life and expectations are rarely met. Latika and Daniel express that love blossoms, not in a place where mistakes are never made but in an abode where there is a place for compromise and understanding.
Latika eventually forgives Daniel even when he did not give her a grand apology. Likewise, Daniel understood how his actions affected Latika and he went out of his way to show the love, he had for her.
The director showcased a simple sequence from the life of the two couples very artistically bringing all of the characters together in the end but not in a face-to-face conversation. 
As their paths collide, each character sees what the other has, and somewhere a noise at the back of their head whispers the absence of obstacles in the other person's life while unaware of the challenges each of them suffered.
Modern Love: Mumbai is a wonderful creation that showed the need for more such series in our industry. Although it was unable to match the level that the original work and the adapted series, it is still worth watching.
Also Read: Modern Love: Mumbai Episode 5 I Love Thane Review: Old-School Meets Modern