Modern Love: Mumbai is the first of the three installments (the other being Modern Love: Chennai and Modern Love: Hyderabad) an adaption of Modern Love which was based on a famous NYT weekly column. 
Modern Love focuses on the multi-faceted essence of love, traversing the boundaries of gender, culture, age, religion, and language. The first of the six episodes is directed by Shonali Bose and concentrated on the feelings of liberation and self-love. 
The story begins against the backdrop of the twilight set at the Bandra-Worli sea link where Lal Zari and her husband Lutfi are relishing in the sea breeze.
Something seems off as Lutfi is not comfortable around his wife while Lal Zari, relying on and trusting her husband with everything she has, asks why it is not allowed to pass the sea link on two-wheelers. 
Lal Zari comes off as an innocent Kashmiri Muslim Woman, donning a Hijab and working as a servant and nanny in the home of two married women, Ray and Avantika. However, from the beginning, her short-tempered and easy-going temperament demonstrates the disregarded potential she has to suppress her obstacles single-handedly.
Lal Zari is compelled to endure the battles she is not prepared to combat when her husband abandons her after titling their relationship as "boring." At the core of the episode lies this rift between Lal's unrealized potential and her hesitance to break the shackles.
It is reflected that the two apparently made Lal Zari's family angry as Lutfi belonged to a lower caste and the two had a love marriage. 
Lal Zari is initially devastated and to amplify her troubles, even more, the roof of her small cemented house collapses, to which she replies that it is useless to get it mended as Lutfi is not there anymore. 
The makers explicitly yet concomitantly exhibit the struggle she had to face while learning how to ride a bicycle to commute to the metropolitan city.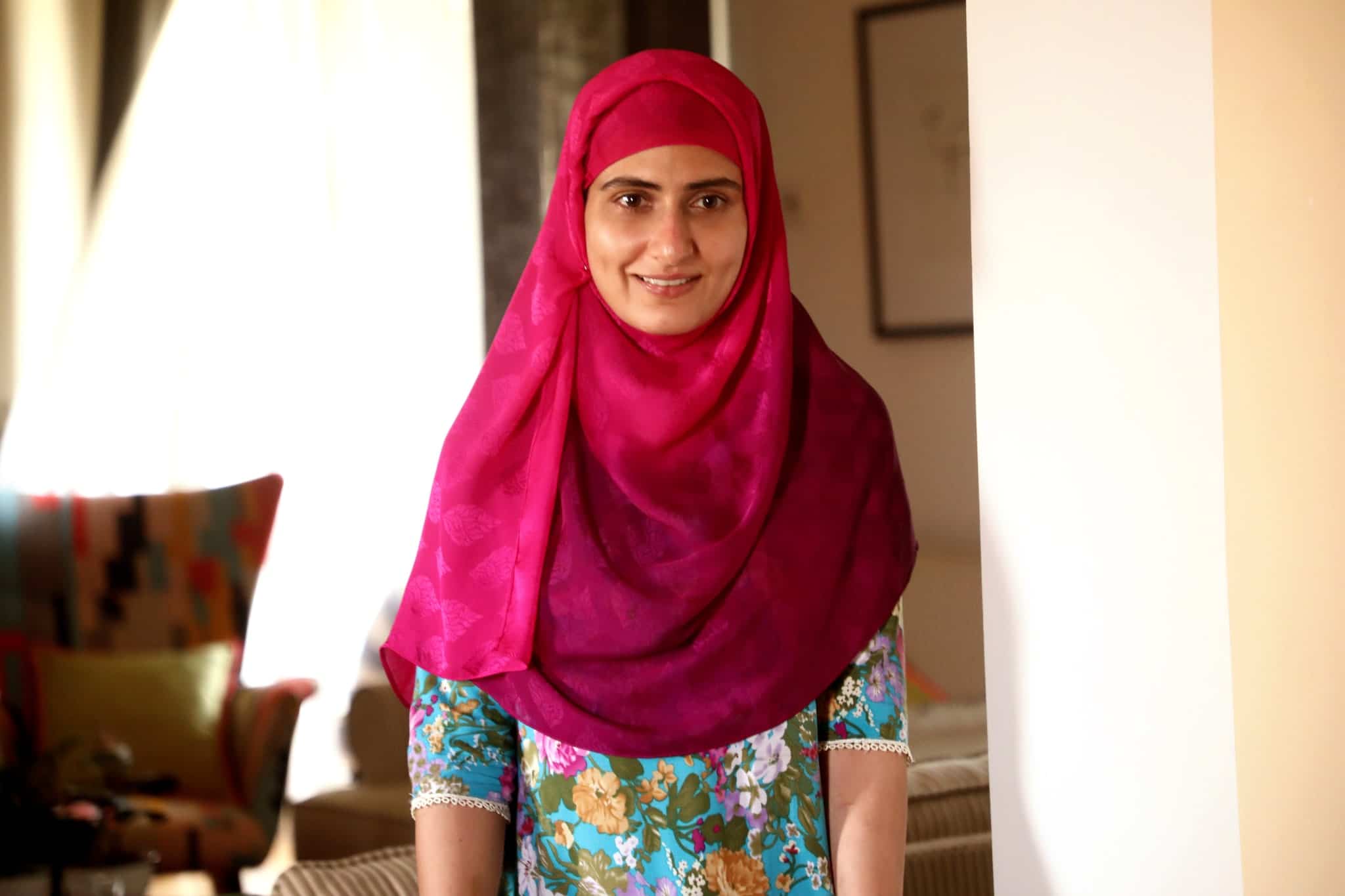 As the story moves on, Lal eventually learns how to ride it and even crosses the flyover with it, reflecting that she has healed from the emotional turmoil and is willing to start her life once again but on her terms.  She also starts selling Kahwa or Kashmiri tea to earn some extra money. 
That's pretty much the story encompassed in the first episode. However simple and true to life, Raat Rani is all about capturing the sense of freedom and self-love that a woman retrieves after losing half of her life to fulfill the wishes of those around her.
There is nothing extraordinary in this episode as it manifests an unexaggerated story exempted from melodrama but still, it comes out as a refreshing display of sentiments and also takes into account the socio-political aspects connected with the characters.
Log maante hain ke raat rani ki khushboo se saanp bahar aate hain isiliye uske bagal me din ka raja laga te they. Magar raat rani apni khushboo kisi ke liye kam thodi karegi.
Shonali Bose's creation developed as a masterpiece and refined by Fatima Sana Sheikh's performance, Raat Rani may not seep through your soul if you have never felt the sentiments that come with being caged by the people around you and holding yourself back throughout your life. 
Each tale in Modern Love: Mumbai depends on the kind of connection you can make relying primarily on the experiences of each individual. 
For Lal Zari, her traditional clothes or gender did not matter once she was determined to savor the sweet taste of independence emancipating herself from all that is "not allowed."
Also Read: Great Movies That Did Not Perform Well At The Box Office