Intolerance towards gender equality highlights a patriarchal mindset. "If men are born free, so how is that, the women are born slaves"?
A term that was given up decades ago seems to be coming back to life. When the world has entered into a new millennium, but the woman of patriarchal society continues to be oppressed and ill-treated.
What's more threatening is to watch the top leaders of the country passing on sexist comments in a way that supports rape culture that India has been normalizing for ages.
TSA presents you with some slurs that unleash the misogynistic perspective of Indian Politicians.
"Women Not Capable of Being Left Free or Independent."- Yogi Adityanath
While the Bharatiya Janta party chants slogans like, "Sabka Saath, Sabka Vikas", which includes women too. The honourable Chief Minister of Uttar Pradesh, Mr.Yogi Adiyanath Six years back, had written an essay on the role of women in Indian culture on his website Matrushakti Bharatiya Sanskriti Ke Sandharbh Mein.
The monk believes that Stree shakti (women's power) is protected by the father when a child, by the husband when an adult, and by the son in old age. Women cannot be left independent or free."
Irrespective of his viewpoints he is one of the leaders who sat silently while his supporters gave an open threat to dig out the graves of dead Muslim women and rape them and also one of the leaders who rejected the Women's Reservation Bill in 2010.
"Boys will be boys, mistakes can be made."- Mulayam Singh Yadav
Samajwadi Party chief Mulayam Singh Yadav, in a run-up election rally, in 2012 rejected the capital punishment for rape.
Talking to the audience at a rally in Moradabad, he announced, "Ladkiyan pehle dosti karti hain. Ladke-ladki mein matbhed ho jata hai. Matbhed hone key baad usey rape ka naam dey deti hain. Ladko sey galti ho jati hai. Kya rape case mein phasi di jayegi? ("First girls become friends with boys. Then when they have differences between them, girls level rape charges. Boys commit mistakes. Will they be hanged for rape? ").
His statement delivers a strong message that consent has become a patriarchal right.
"Rapes happen more now because the population is rising and boys and girls are becoming modern."- Mamata Banerjee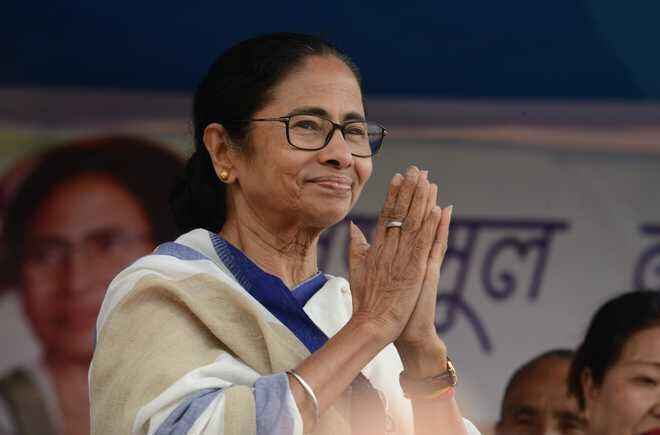 Back in the year 2013, The Chief Minister of West Bengal Mamata Banerjee announced in Kolkata that there the increasing number of rape cases was proportional to the increasing population.
"You say rape incidents are on the rise. But the population is also swelling".
"There are more cars now. Shopping malls are increasing. Young boys and girls are becoming more modern," she added.
"Rapes happen in India, not Bharat. Bharat is becoming India now under western influence."- Mohan Bhagwat
RSS supremo Mohan Bhagwat, at a citizen's meet in Silchar, 2013, stirred a hornet's nest with his statements.
According to t Bhagwat "Such crimes hardly take place in 'Bharat', but they occur frequently in 'India'." Unaware of the fact that police records and women's rights have statistical data that suggests that rapes cases largely go unregistered in rural areas.
"Rape-sometimes right, sometimes wrong"- Babulal Gaur
Babulal Gaur, a member of the Bharatiya Janata Party (BJP), expressed that rape crimes can only be evaluated to have been committed if it is reported to the police.
The home minister, who was responsible for law and order in Madhya Pradesh stated that "This is a social crime which depends on men and women. Sometimes it's right, sometimes it's wrong,"
He also insisted that governments could not ensure that women do not get raped.
She Shouldn't Have Gone Out At 12 In Night- Ramveer Bhatti
BJP state vice president Ramveer Bhatti made a shocking remark on the woman who filed an FIR against BJP leader's son for stalking her.
The BJP state Vice President supporting the accused said, "The girl should not have gone out at 12 in the night. Why was she driving so late at night? The atmosphere is not right. We need to take care of ourselves."
"Rape by 2 men is not gang rape"- K J George
Karnataka's ex-home Minister K J George made a controversial statement implying that two men raping a woman cannot be termed as gang rape,.
George said, "How can you say gang rape? Gang rape means four-five people".
While giving us a new description of rape, George cleared his controversy contradicting his own statement"….rape is a rape whether it is one person or a gang."
"If a woman is raped then both, she and the boy should be punished."- Abu Azmi
Punish women too in rape cases SP's state president Abu Azmi, commented.
According to Azmi "If a woman is caught (in a rape case), then both she and the boy should be punished. In India, there is a death penalty for rape, but when there's consensual sex outside marriage, there's no death penalty against women."
It's sickening to see, people in power are making such atrocious and condemnable comments, and wants the victim to be punished.

"If anyone from the opposition is here, then listen up I will send my boys, and they will rape your wives and sisters in your homes."- Tapas Pal
For the first time, an elected MP Tapas Pal of Congress threatened rape as a form of political vengeance on camera.
"If anyone from the Opposition dares to touch any woman then I will send my boys and get women of CPM raped," Pal said at a speech in Chouhama village. Pal's statements are in a whole new league.
It's highly unacceptable, when people in positions of power make remarks either blaming women for crimes against them or dismissing rape as a mistake, as they are in a way, emboldening the criminals. The problem is, after the initial fire against such anti-women words or actions, lethargy strikes and nothing more is ever done, leaving women in the exact or even worse position than they were always in, because now they have been made to feel a little more scared and insecure.