Over the past few years, social media has invented the new species of the influencers, bloggers, digital creators or simply social media stars! This community has grown exponentially with newer apps like Instagram and TikTok.
The stars of social media also took over the popularity of many Bollywood and daily soap celebrities. When the most popular app TikTok was not banned in India many Bollywood celebrities were forced to join this particular app due to its wide reach and the threat from the social media stars.
The journey of the social media stars was not an easy one, all of them started from the very basic and reached new heights of success. The founder member of Team 07 Adnan Sheikh have 6.7 M followers. He along with his team conquered every platform with sheer talent and enthusiasm. Their other members include Hasnain Khan, Faiz Baloch, Shadan Faruqi and widely loved Faisal Sheikh.
Now after the ban of this particular app not only did they made their presence on Instagram, Facebook, YouTube but also ruled small screen and made a mark there too. These digital creators are now bagging many songs and music albums too.
 Here listing some of the very popular Social media stars:
King and queen of Tiktok:
Faisal Shaikh became the king of the TikTok. While the famous TV actress Jannat Zubair is referred as the Queen of TikTok with 20 million followers before the ban.
The famous TikTok star Faisal Shaikh aka Mr. Faisu now have a Instagram following of 13.9 M which is more than many of the Indian celebrities on these platforms. He is all set to make his acting debut with ALTBalaji and ZEE5's action thriller Bang Baang –The Sound of Crimes. Whereas his female counterpart Jannat Jubair enjoys a following of 19.7 M followers on Instagram. She was a brilliant creator on TikTok. Together Jannat and Mr faisu bagged many projects. The talented duo has featured in many music videos and one can witness Jannat and Faisu's killer chemistry in them. There is something so undeniably charming about these two.
Avneet Kaur :
Avneet Kaur, popularly known for playing the role of 'Princess Yasmin' in the popular television series, 'Aladdin-Naam Toh Suna Hi Hoga'. She garnered the attention of millions when she joined Tiktok. She is also a social media influencer. Avneet is seen majorly active on all of her social media handles.
Arshifa Khan :
The other very famous TikTok star which rose to fame is Arshifa Khan who started very early and have a social media following of 10 million followers. She is currently having her own YouTube channel with the 18.7 lakh subscribers.
Manjul Khattar :
Manjul had already opened a YouTube channel before people began feeling his presence on TikTok After being a well-known face on social media, Manjul bagged commercial brands like One Plus, Life Stores, and Myntra with his popularity on TikTok.
Atrangz :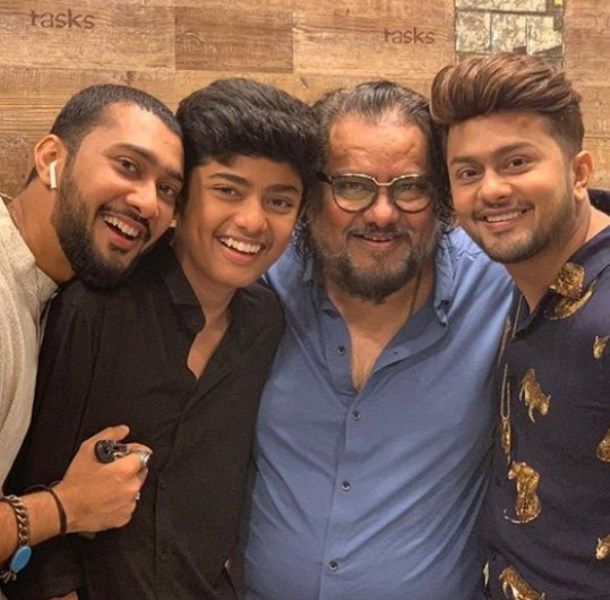 Owned by famous choreographer Awez Darbar and his sister Anam Darbar. The sibling belongs to the family of famous musician Ismail Darbar. Though they did not take their fathers assistant and made a mark on their own in the industry. Currently, both the siblings have a social media following of 6.8M and 1.3M respectively.
The other team members include Nagma Mirajkar, Zaid darbar, Sunny Chopra and recently joined by the big boss winner Gauhar Khan.
The team of Awez Darbar have a huge collaboration with the famous stars of the industry like Kiara Advani, Shahid Kapoor, Deepika Padukone and others.
Riyaz Ali:
A small-town boy made it really big in Mumbai. Riyaz Ali is also a fashion influencer and model, with 9.6 million followers on Instagram. His recent song with Avneet Kaur " chocolate"  hit 25 million views on YouTube.
He has also appeared in music videos like 'Yaari Hain' by Toni Kakkar and 'Pahadan' by Rajat Nagpal. His sister Riza Afreen is also a known face among this social media community.
These biggest social media influencers aren't just the ones who have found success in one place, but those who have found success on one platform and have managed to replicate that success on other platforms as well. The social media stars have become the synonym of brand endorsement and film promotions. The huge social media following of these stars helps brands improve their target audience reach.
With the ban of widely used app TikTok, the digital creators were in fury about their career but slowly they gained attention again. So don't worry about any updates. We will provide you with the latest updates about your favourite social media stars. For more information, visit us regularly and enjoy reading.