Season 3 of Sex Education is returning on Netflix, and here's what you should know and remember from season 2. Laurie Nunn created the dramedy, which premiered on Netflix in January 2019 and drew a total of 40 million views in its first month.
Season 2 was a trying one for Otis, Maeve, Jean, and Eric, dealing with their own set of problems. As a new season approaches, there are a few topics to explore before the start of Sex Education season 3: subplots, character endings from the season 2 conclusion.
Season 2 of Sex Education continued several storylines that were left unfinished at the end of season 1, as well as developing many characters who had previously been on the periphery (like Jackson Marchetti).
Hope Haddon, the new Headteacher at Moordale Secondary School, will be introduced in Sex Education season 3 after Michael Groff's forced departure. Hope wants to restore Moordale's status as a "sex school" after being dubbed as such.
While Otis and his friends deal with changes at school and in their personal lives, Jean must prepare for the arrival of a new baby.
Before the season 3 debut of Sex Education, here are the most important facts to remember and know from season 2, including where Otis and Maeve stand in their relationship following the season 2 finale.
1. Maeve Admits Her Feelings To Otis (& The Deleted Voicemail Confession)
To say Otis was a jerk in Sex Education season 2 would be an understatement, but he was — especially to Maeve. Maeve confessed her emotions for Otis in season 2, and he didn't take it well, accusing her of waiting until he was in a relationship with Ola to tell him how she felt.
Maeve was highly vulnerable at the time, and Otis, to say the least, responded poorly, cutting her off after Ola gave him an ultimatum: her or Maeve.
Otis' choice affects Maeve, who has become close to Isaac, but he chooses to leave her a voicemail admitting his affections for her and telling her that he loves her unconditionally.
Isaac began to admire Maeve and viewed Otis as a competitor, so he ensured Maeve didn't hear the voicemail, leaving Otis and Maeve's relationship in Sex Education season 3 on a knife's edge.
2. Jean Discovers She's Pregnant (With Jakob's Child)
The budding friendship between Jean Milburn and Jakob, Ola's father, was a key component of Sex Education season 2. It was unexpected and lovely, but it didn't mean he and Jean didn't have a few kinks to iron out before their connection could be smoothed.
Jean and Jakob were at odds at the end of season 2 after the latter pushed Jakob away and kissed her ex-husband Remi. While Jean did it out of fear of closeness, the sweet Jakob looked ready, telling her he couldn't trust her and didn't want to be harmed again.
Of course, this devastated Jean's heart, but the fact that she was pregnant while being perimenopausal and Jakob having had a vasectomy complicated things even further.
There's still a chance that Jean and Jakob will reunite in Sex Education season 3, whether because of or despite the pregnancy. It's evident that the two still care about each other, and it's possible that in the third season, they'll come to some kind of understanding that will change their relationship for the better or the worst.
3. Eric Breaks Up With Rahim & Starts Dating Adam
For the duration of Sex Education season 2, Eric dated Rahim, and while their relationship wasn't horrible, it was clear that Eric had feelings for Adam, who was still incapable of expressing his thoughts and could be cruel at times.
After Adam is expelled from military school, Eric and Adam spend a lot of their nights together, which allows them to grow closer despite Eric's continued relationship with Rahim.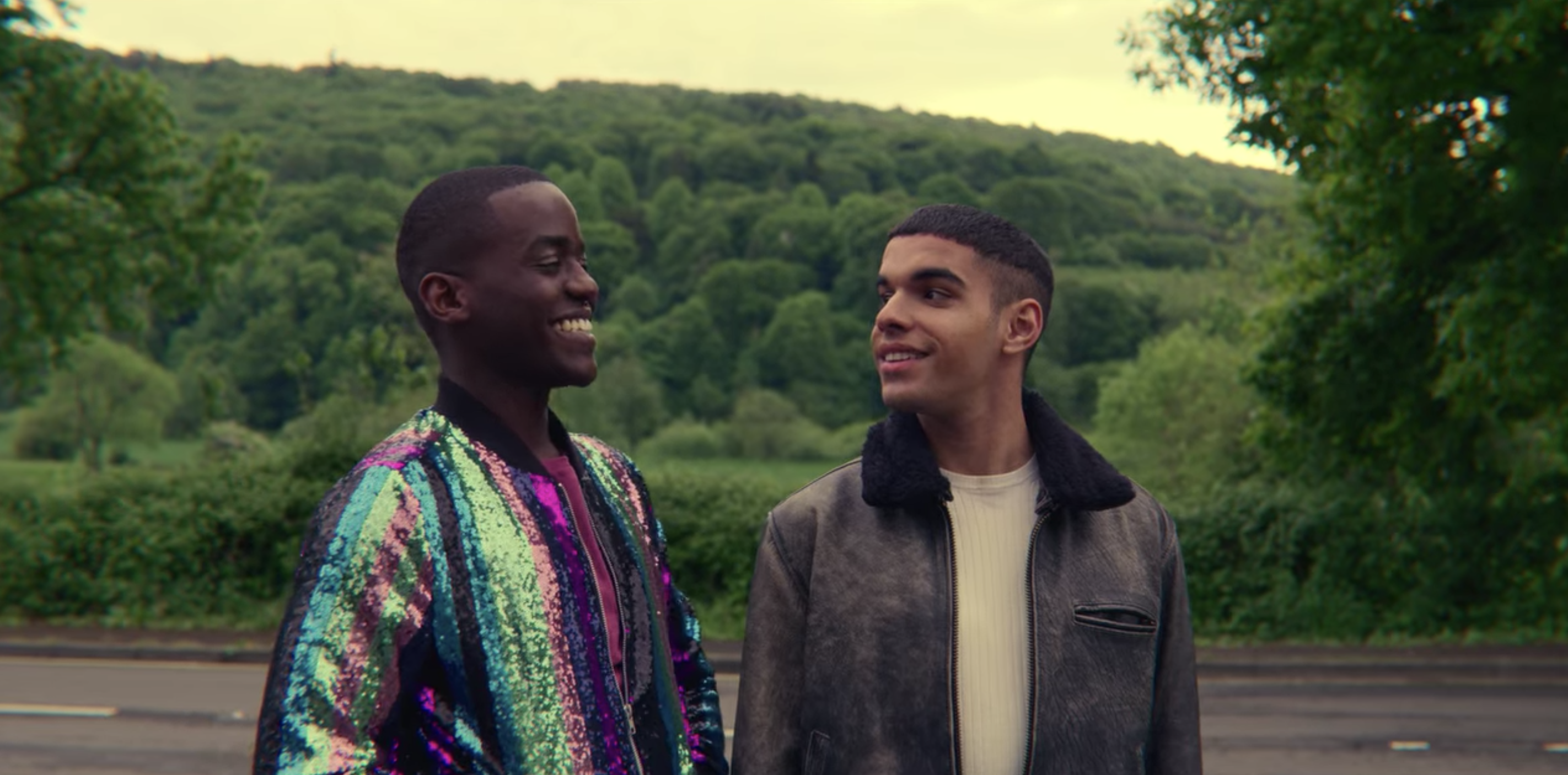 While Eric is unhappy that Adam can't even hold his hand in public (despite secretly kissing him), Adam does make a public and grand gesture when he asks Eric to hold his hand in front of the school.
Rahim is devastated that Eric chose Adam, but Eric can't resist his attraction to Adam, who pledges to make him a better person in the future. According to the few details available about Sex Education season 3, Eric and Adam are still together.
4. Ola Confirms She's Pansexual & Starts Dating Lily
During Sex Education season 2, Ola and Otis were together for a while, and while she gave Otis an ultimatum to pick between her and Maeve (whom Otis still liked), Ola decided shortly after that she didn't want to be in a relationship with Otis after all.
And, considering Otis' drunken and insulting tirade at his party, it's not like their relationship was the finest, to begin with.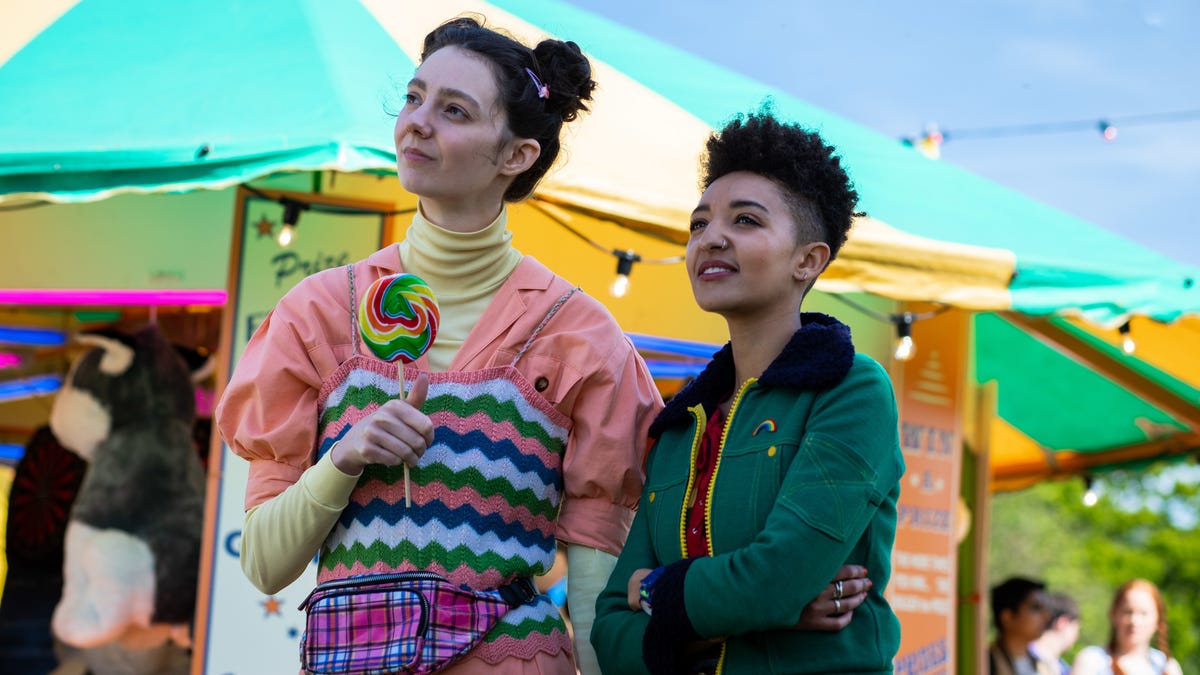 Ola eventually finds she's pansexual, and she'd been building affections for the alien-loving Lily during the show's sophomore season.
She breaks up with Otis to be with Lily, and Sex Education season 3 will be interesting to watch where their relationship develops.
5. Jackson & Vivienne Forge A New Friendship
Jackson was a brilliant athlete, but the strain of becoming a great swimmer was getting to him to the point where he shattered his hand to avoid competing.
In an attempt to do something different with his life, Jackson auditioned for the role of Romeo in Moordale's production of Romeo and Juliet, asking Vivienne to assist him in his preparation. In exchange, Jackson would assist Viv in attracting the attention of her crush.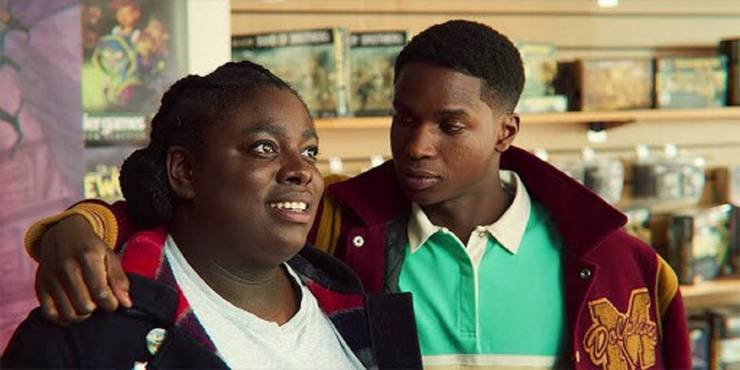 Their friendship and mutual respect evolve throughout season 2 as both characters mature and grow their connection nicely and organically.
Jackson and Viv are still friends in Sex Education season 3, but they will have differing viewpoints on Hope's approaches. It will be interesting to observe how this affects their friendship.
6. Aimee Is Sexually Assaulted On A Bus To School
While riding the bus to Moordale, Aimee had a bad experience when a man masturbated and ejaculates on her. She's frightened by what happened and refuses to ride the bus because she's afraid she'll run into the man again and have him do the same thing to her.
Aimee begins walking to school instead of taking the bus, haunted by the assault, and eventually confesses to what occurred to the other young women during detention.
They – Ola, Maeve, Vivienne, Lily, and Olivia — refuse to let her board the bus alone and instead accompany her to help her overcome her phobia.
Aimee "discovers feminism," according to the official Sex Education season 3 summary, though it's unclear what that entails. Probably, Aimee may still be suffering from the consequences of being assaulted on the bus in the third season, but only time will tell how and if that will influence her relationships with others, including lover Steve.