What's your favourite thing to do outside? There's always something to do in the great outdoors, no matter what time of year it is. It's always invigorating to get out there, whether it's for a few hours on a Saturday afternoon or a field trip with your company.
When you go outside, however, don't forget about your skin. If you strive to live a healthy, young lifestyle – which you most likely do if you spend so much time outside – you'll need a skincare regimen to match.
There aren't any complicated suggestions here, simply a few things you can do to keep your skin healthy for years to come.
Step 1: Cleanse
Washing your face when you wake up, after any extensive exercise that causes you to sweat, or just before bed is a good idea. You never want your pores to be clogged with oil and sweat at the end of the day. Washing your face twice a day is ideal.
Warm your face with warm water before washing it to open up the pores. The pores of a heated skin expand, making it easier for the face wash to penetrate and remove any oil or buildup. Lather up your face for 30 seconds with a men's face wash by softly rubbing in a circular motion. You don't want to aid gravity by pulling down on the skin since this can hasten the natural development of loose skin.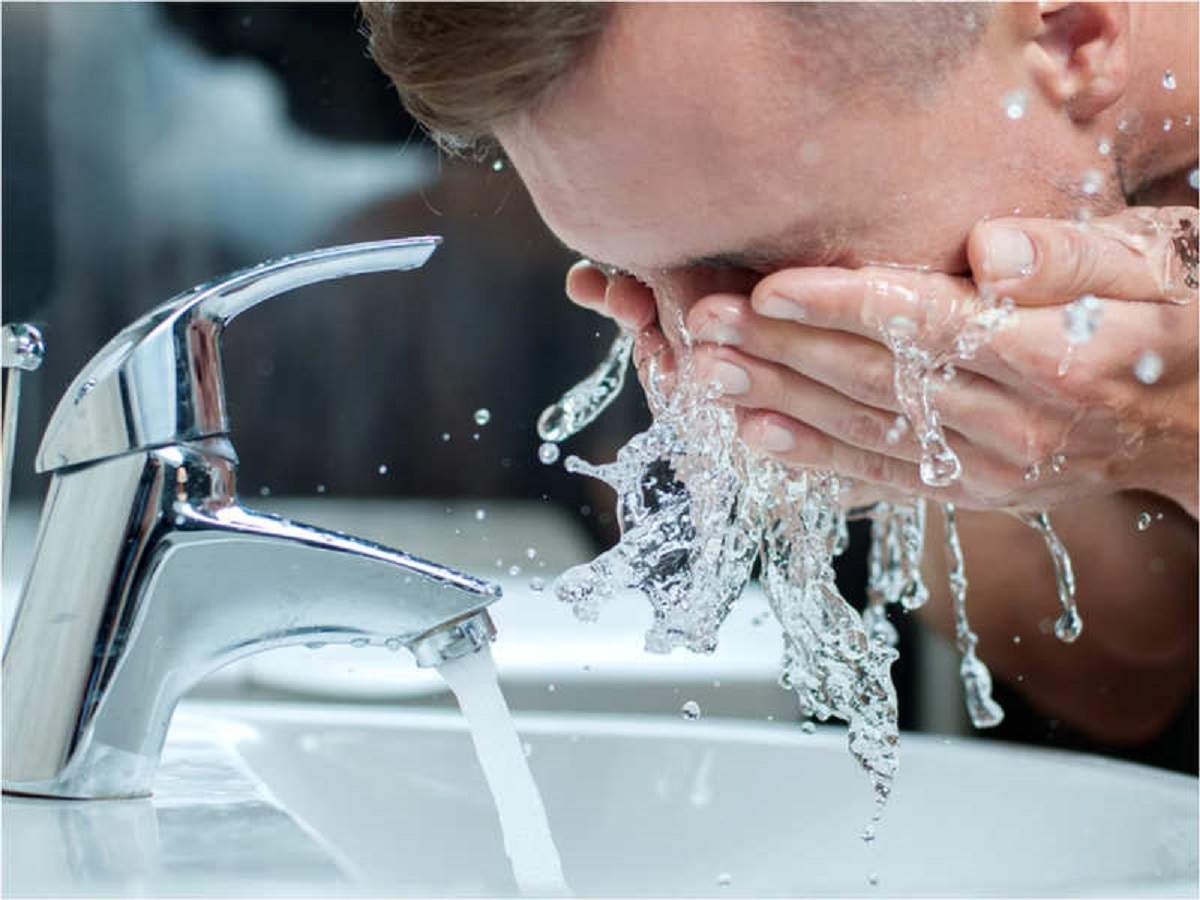 Rinse with cold water to close your pores and prevent new debris and oil from getting in. Because touching your face causes premature wrinkles by stretching the skin, pat it dry. It should feel clean on your face but not "too clean." People have been conditioned to believe that after washing their face, their face should feel tight. This is harmful to your skin since it can increase oil production, cause breakouts, and prematurely age your skin by drying it out too much.
Step 2: Scrub
We recommend using a men's face scrub 3-4 times a week, depending on your skin type. It will aid in the removal of dead skin cells as well as any deep-seated pollutants inside the pores. Scrub before shaving to loosen up hairs and raise them higher above the skin, allowing for a closer shave.
Scrub your face just after you've washed it. Scrub your face with a dime-sized quantity of scrub and gently massage it in. Concentrate your efforts on places where dead skin is more prone to accumulate, such as the nose, forehead, and neck. You don't want to induce wrinkles by washing too hard around the eyes, where the skin is most sensitive.
Rinse your face with cold water after washing to seal your pores and prevent fresh pollutants and oil from entering. Because touching your face causes premature wrinkles by stretching the skin, pat it dry.
Step 3: Balance
Step 3 is required for men with oily or acne-prone skin. You can skip to Step 4 if you have dry or sensitive skin. Men with regular skin should also try it; you might be surprised by the results.
After that, use a skin toner for men to balance their skin's pH and oil levels. It's made to eliminate pollutants from the face, regulate the pH of the skin, and minimise oil production. After you've washed and exfoliated, apply it. Any toner that contains alcohol, menthol, or other harsh chemicals should be avoided. Instead, go for a witch hazel-based natural skin toner for guys.
Using a skin toner will also help your skin prepare for the following two processes…
Step 4: Hydrate
After cleaning and exfoliating, use a face moisturiser to hydrate your skin. The finest face moisturisers for men will keep skin cells hydrated (resulting in a firmer, more energetic appearance), protect the face from pollutants entering your pores, and give anti-ageing effects.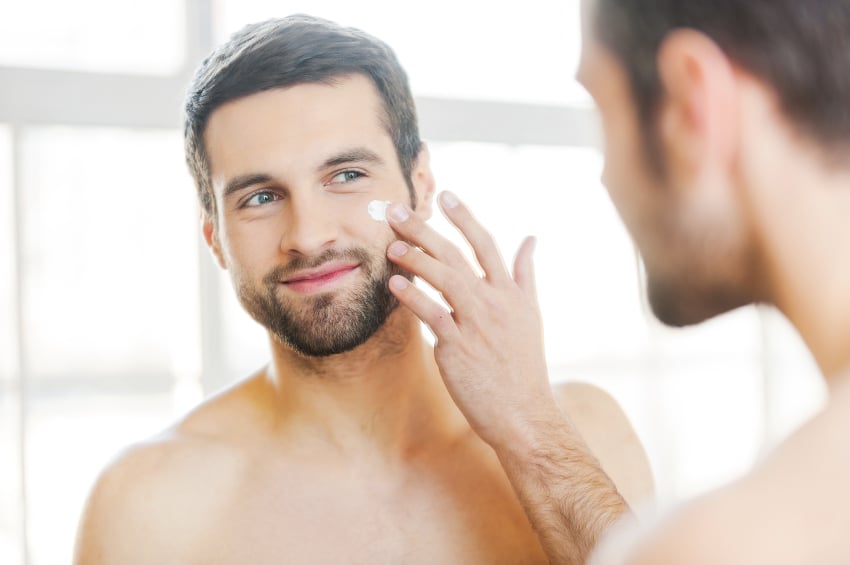 Wipe your skin dry after cleaning and/or scrubbing, and then apply the men's face moisturiser. Apply the moisturiser all over your face, paying specific attention to the areas that are prone to dryness.
Also Read: The Florida Project By Sean Baker: Why Everyone Should Watch This Profoundly Beautiful Movie