Bollywood actor Sushant Singh Rajput committed suicide on 14th June at his Bandra residence, since then the case was considered to be linearly related to his deteriorating mental health, of him suffering from depression and Bipolar Disorder. But now a series of actions and statements have come up, contradicting the cause of his death. 
Multiple statements are doing around leading to speculations of his suicide being presented as a mere result of 'depression'. Sushant's close ones and his fans are demanding the real cause of his death to be at the vanguard.
Amidst all this, actress Kangana Ranaut shot her disgust on some famous Bollywood personalities for being unwelcoming towards the newcomers, flaring up her own agenda while taking away the attention from the main issue. Sushant's suicide case has unfurled a plethora of debatable topics of the film industry, but pointing on a single factor is not reasonable. All the facts related to the case need to be heard so as to avoid a farrago of misinterpretation.
HERE ARE SOME ASPECTS OF SUSHANT SINGH RAJPUT'S CASE KNOWN TILL NOW 
1- Dismissal of his personal staff
Sushant's staff from his bodyguard to cook who has been with him for a long period were replaced by the staff appointed by Rhea Chakraborty.  The whole staff was terminated on a short notice period replaced by the new one raising suspicion.
2- Finance
A big claim was made by Sushant's bodyguard that Rhea had full control of his financial possessions. Sushant's bank statement too showed some of Rhea's expenses incurred from his account.
3- Siddharth Pithani's unclear stand
When asked about Sushant's depression, Pithani said that he used to provide him medications but was unable to give details of the psychological issues Sushant had (if any).
4- Ankita Lokhande's statement
 Sushant's ex-girlfriend approached media to talk about what kind of a person he was in personal life and what his thought process was like. She also denied any reality to the news of Sushant being depressed and expressed her disappointment on him having Bipolar Disorder.
5- Sandeep Singh
Sandeep Singh who claims to be a friend of Sushant Singh Rajput and was present on almost all photographs with his sister has not met Sushant for ten months. Sushant didn't mention his 'supposed' best friend in a year, according to people familiar with them.
6- Contradicting Statements
Akshay Bandghar, an ambulance driver said that he brought down the body of the actor, while Lakshman Bandgar said that the police brought down the body whereas Siddharth Pithani claims that he was the one who brought down the body. Moreover, Sandeep Singh said he received a call about Sushant's demise whereas Congress leader Sanjay Nirupam said that he was having lunch with him at that time.
7- Bihar Police
Bihar Police who is ready to investigate the issue is not getting the support required from Mumbai Cops.  Moreover, an IPS officer sent for investigation was stamped on his hand and quarantined for 15 days as a part of COVID-19 safety measures.
8- Sight of Crime
The sight of the crime that should have been sealed has become a sight for trespassing despite investigation still going on.
9- Screenshot shared by Sushant's family
Lately, his family has shared screenshots of their WhatsApp chats with Mumbai Police alleging at their inefficiency to save the actor's life even after being informed about unfavourable situations that posited a threat to his life. The chats that were exchanged between the late actor's family and Mumbai Police, the family assert that his girlfriend Rhea Chakraborty had taken him to a resort and isolated him from the family.
10- Disha Salian's suicide case
Six days before Sushant's demise, his manager committed suicide by jumping from the14th floor of a building. When Bihar Police demanded her investigation files her they were told the files got deleted. Her case could have provided some links to unravel the truth but to no avail.
11- Sushant's family dissatisfaction with Police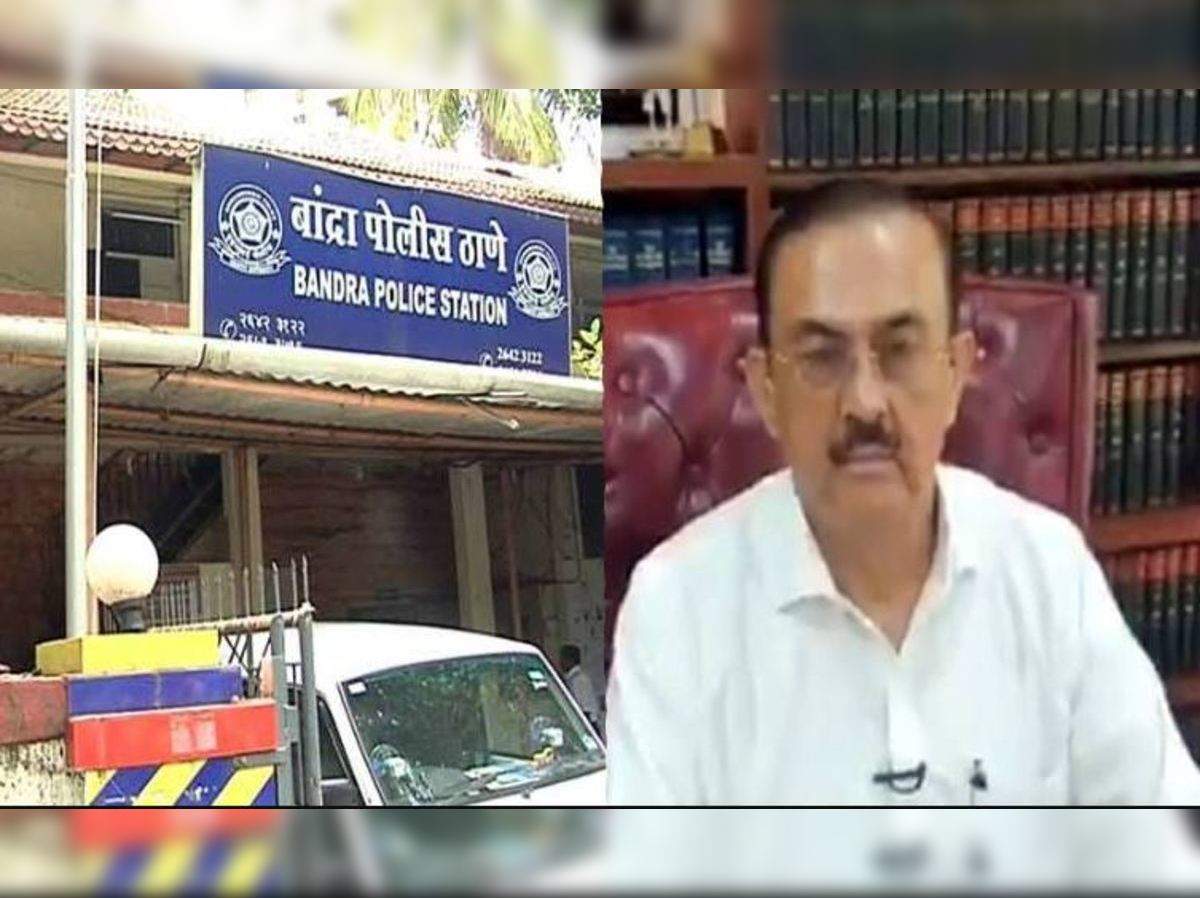 In a TV interview, Sushant's family lawyer said, "What has been most distressful for the family is that what Mumbai Police was doing all this while? The family has been complaining as early as February 2020 that he was surrounded by people whom they don't trust and there could be some danger to him. And then when he died, the family says that please look into the people who were controlling him. No investigation against Rhea was started; she was given a clean chit."
With each passing day, so many facts and statements are coming up giving it a tangled look and a reminder of the unsolved Aarushi Talwar murder case of Noida in 2008. With a plethora of facts, news, and claims coming up, in this case, every day, it doesn't seem to settle down the surface anytime soon.
[zombify_post]