Gaming and Esports are multibillion-dollar businesses supported by major brands and corporations all over the world. Because India is a burgeoning gaming hotspot, several Indian firms partner with major game developers such as Tencent, Activision Blizzard, Sony, and Nintendo.
Meanwhile, influencer marketing has contributed significantly to the industry's value and worth. The best gaming influencers in India are among the most important contributors to the global esports and gaming communities.
1. Soul Mortal 
Soul Mortal, who is none other than Naman Mathur, is the first gamer we'll talk about. I'm hoping that everyone that watches PUBG streams knows who he is. On May 22, 1996, he was born. The player is the official captain of the soul clan and is well-known for his skill in the rush game. The player also has a distinct style and a sound plan to maintain constant control over his reflexes.
He is a humble gamer who inspires future PUBG players on YouTube, making him India's number one PUBG player. Apart from that, he has won several tournaments and has competed in several well-known worldwide PUBG events. Mortal is the name of his YouTube channel.
2. 8Bit Mamba
Salman Ahmad, often known as 8bit Mamba, is a seasoned PUBG player and a popular YouTube streamer. On his YouTube channel, 8bit Mamba, he posts the most humorous and entertaining content. His YouTube channel now has 1.1 million subscribers. 8bit MAMBA is a well-known esports player from all around the world.
He has 392k Instagram followers in addition to his YouTube channel. Mamba primarily participates in matches for entertainment and to amuse his followers with his witty material.
3. Total Gaming
On October 9, 2018, Ajay, also known as ajjubhai94 in-game, launched a Youtube channel called Total Gaming. He became India's most popular gaming streamer in under two years. He is the first Indian gamer to get 3 billion views on YouTube. However, the most intriguing feature of his channel is that he has not revealed his own identity.
That contradicts the widely held notion of 'face value.' Total Gaming now has a total of 12.6 million subscribers and 1,504,800,000+ views. Total Gaming is also the proprietor of Total Gaming eSports, a Freefire Esports organization in which he also participates as a fifth player.
4. Dynamo Gaming
On July 21, 2010, Aadi "Dynamo" Sawant began his YouTube voyage. He started by playing and streaming mobile games such as Mini Militia and others. Then he began streaming the PUBGM after the global release of PUBG Mobile. Aaditya is one of India's most creative and greatest gaming influencers, working with big businesses such as Oneplus.
Dynamo gaming is known for frequent game reviews, discussions on video game hacks and tactics, and frequent communication with fans. Dynamo Gaming presently has 8.5 million Youtube subscribers and 709,020,000+ views.
5. 8bit_Thug
The next player we'll discuss is Animesh Aggarwal, who is now ranked second on the list. He is one of the most well-known and renowned PUBG players, with a massive fan base. He is the current leader of the 8bit clan and the captain in charge of formulating the entire match plan. He first entered the gaming business in 2008 and has not returned to his previous position since.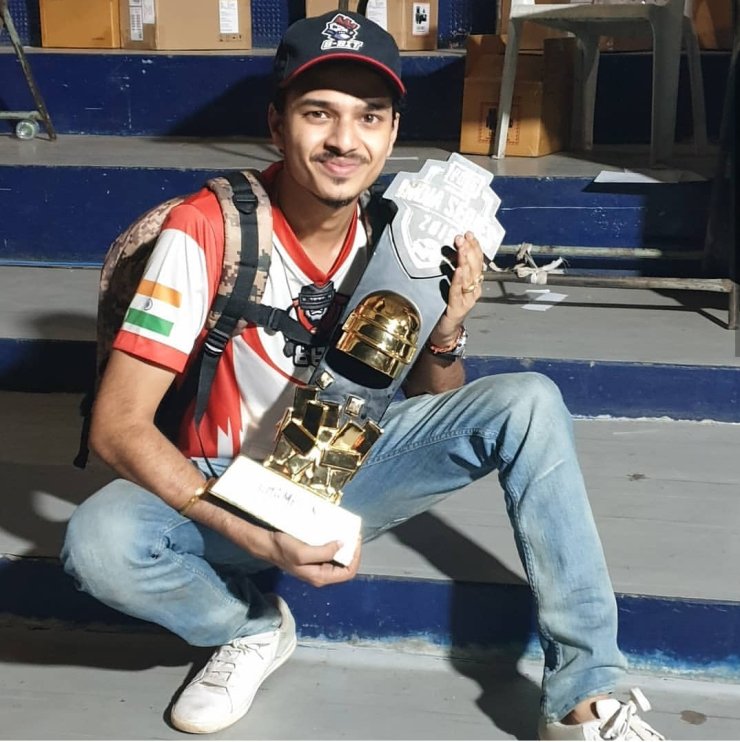 Aside from that, he's also a streamer. He's also won a slew of tournaments and created a name for himself on the world stage. He may not be as well-known as most PUBG Mobile YouTube streamers in India, but 8Bit Thug is a name that many consider among the country's greatest players.
In this exclusive interview with Animesh Agarwal, 8Bit Thug, as he is known around the world, discusses the high of winning the last round of the Asia Finals at the PUBG Mobile Star Challenge, what goes into building a professional mobile gaming squad, and much more.
6. Soul Regaltos
Parv Singh, better known as Regaltos, is a member of the soul clan who is noted for his humble demeanor and strategic abilities. When it comes to rush gameplay, he is unquestionably one of the top players in the Soul Clan. He is well-known for using four-finger controls. In addition, the player has competed in the PUBG mobile CLUB open competition.
Parv used to play cricket as a child and aspired to be a professional cricketer. However, when he was about 11 or 12 years old, he suffered an injury while playing cricket. During his injury recovery, he was introduced to the game Clash of Clans. He enjoyed playing the game, which was one of the most downloaded mobile games.
He opted to devote his free time to play mobile games and quit playing cricket entirely. His parents were displeased that he was playing internet games. He also enjoyed playing Doodle Army 2: Mini Militia.
7. ScoutOP
Sc0ut is regarded as one of the most influential members of the Indian gaming community by his fans and peers. His gyro control and talents are unrivaled in the industry.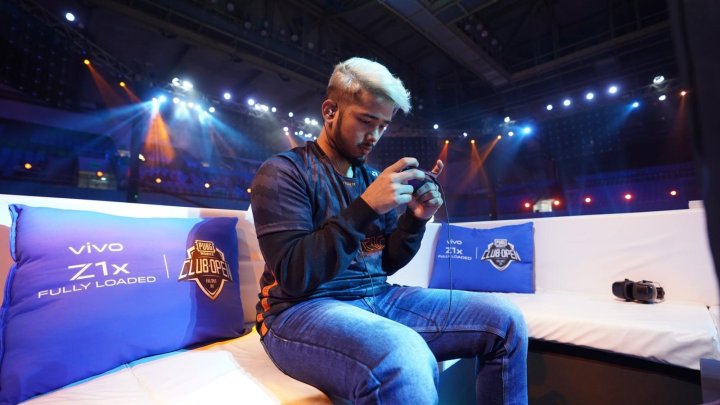 People who can combine their work ethic with their talent are a cut above the rest. It's the story of everyone, including Sc0ut, who has risen through the ranks to become one of the best players in the game. He has reigned supreme in such a way that he has become associated with the game. His dedication, focus, and preoccupation with the game and performance have helped him to establish himself as one of the finest in the world.
He currently represents Team Fnatic and is equipped with a four-finger claw configuration.
8. Owais
In his game style, Team Fnatic's Owais has the perfect blend of brains and firepower. He was a member of the unstoppable Team SouL, which went undefeated in all of the big competitions for some time. However, the team separated due to a series of bad events, and Ronak, Owais, and Sc0ut formed their own team, Xspark (now Fnatic).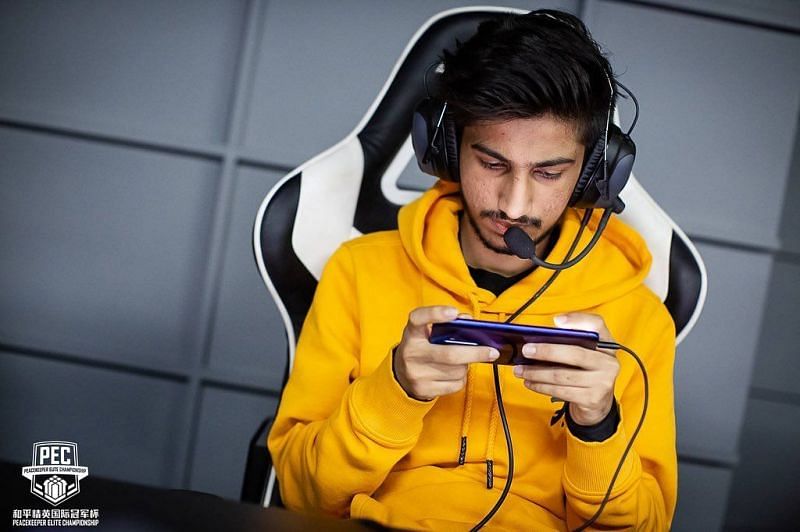 During Fnatic's dramatic triumph in the PMAS 2019, Owais, as captain of his side, instilled much-needed confidence in his players. His players' slogan was to stay optimistic at all times. Owais launched his YouTube channel, Owais, on March 17, 2015. Owais now has 568k subscribers and has amassed 79.8 million views since his debut.
Owais is a well-known YouTuber who broadcasts on his channel daily. He primarily streams Solo vs Squad games. Owais is also well-known on Instagram. He has over 412k followers. Owais posts gameplay, tips, and tricks videos.
9. Carryminati
Who hasn't heard about CarryMinati, a.k.a. Ajey Nagar? He is a well-known entertainer, and his recent feud with a few TikTok users made national headlines. CarryisLive is Ajey's official gaming channel, where he not only plays with a high level of skill but also entertains his fans with dope comments.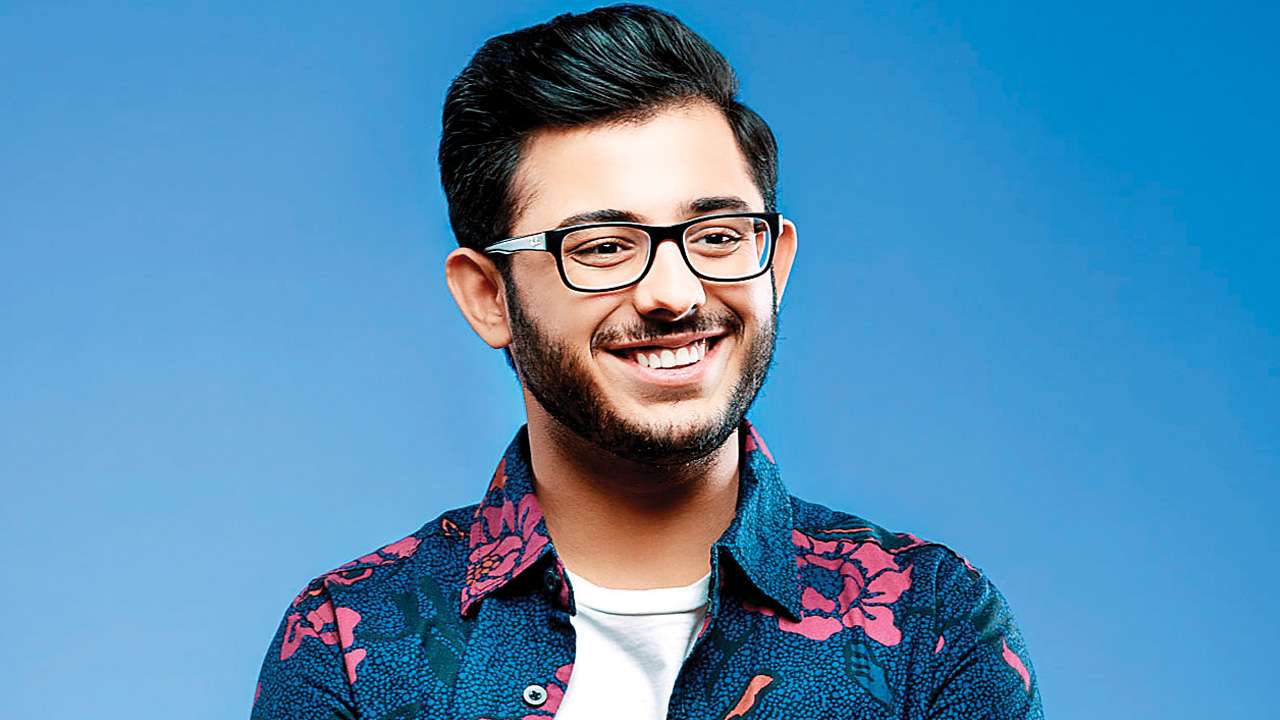 He was one of the first YouTube influencers in India to promote the roasting culture. He's youthful, bright, and full of ideas, and his internet fans adore him. The channel is made enjoyable by his gaming lives with his friends, viewers, and other influencers.
Ajey, one of India's top gaming influencers, is sharp, spontaneous, and adept in Esports and video games, as well as comedy and roasting.
10. Gunshot
Harnit has always explored the best ways to manage circumstances in PUBG Mobile, Call of Duty, Fortnight, and other digital video games. His video content is full of creative conversations, amusing statements, genuine reviews and roasts, and other elements that are regarded as top materials for entertaining the audience.
He motivates his viewers to persevere and never give up in the face of adversity. It is unquestionably a good site to learn the world's best-ever simple game hacks.
Also Read: Top 20 Movies You Can Watch On Apple TV