There are good movies and poor movies, and films do not receive the recognition they deserve. Every year, Hollywood is flooded with hundreds of films—so many that we might overlook the hidden treasures that are overshadowed by blockbusters and films that are unbearably boring but will still be recognized during award season. 
Some of the most underappreciated but deserved films of all Time are listed below. Let's have a look.
1. The Assistant 
As Jane, a freshly hired assistant to a significant Hollywood power figure, Ozark actress Julia Garner gives a beautifully understated performance. While the majority of Jane's day consists of mundane tasks such as answering phones and replenishing the refrigerator's water supply, it's in the midst of these everyday tasks that Jane—and the audience—begin to notice small details around the office that hint that not everything that goes on behind closed doors is appropriate.
The Assistant is particularly powerful because of Garner's portrayal and the film's subtle approach to the film industry's widespread exploitation and downright mistreatment of women. Kitty Green (Casting JonBenét) trusts her audience to read between the lines and realize this is a contemporary satire on Hollywood's Harvey Weinsteins.
While The Assistant garnered mostly positive reviews, it didn't have much of a theatrical release (earning only $1 million). Now that it's available to stream, maybe that will change.
2. 99 Homes 
After screenings at some of the world's most prestigious film festivals, including Venice (where it won Best Film), Telluride, Toronto, and Sundance, 99 Homes received a modest theatrical release, grossing less than $1.5 million. This is surprising given the film's star-studded cast—Andrew Garfield, Laura Dern, and Michael Shannon, who received Golden Globe and SAG Award nominations for his portrayal of callous real estate agent Rick Carver thrives during a downturn by evicting homeowners without regard for their individual circumstances.
Dennis Nash (Andrew Garfield) is one of the evictees, working as hard as he can to maintain his family, including his mother, a roof over their heads (played by Laura Dern). Nash hesitantly agrees when Carver offers him a job handling evictions for him because the money is too good to pass up—and he soon regrets it.
Shannon plays the part of a crazed megalomaniac to complete perfection, and the film's powerful ensemble is as wonderful as you'd expect them to be. 
3. The One I Love 
One has to believe that one of the reasons Charlie McDowell's The One I Love didn't do well at the box office was because of the film's perplexing marketing. Despite being billed as a romantic comedy, the picture leans significantly toward science fiction.
Mark Duplass and Elisabeth Moss feature as a couple going through a rough patch in their relationship and seeking help from a therapist. Strange things begin to happen when the excellent doctor (Ted Danson) offers them a wonderful, quiet spot to stay. The picture takes many diversions in terms of tone, and what begins as a rom-com soon devolves into full-on "strange" territory. But it's a voyage worth taking—especially if you like your cinema unpredictable. 
4. Enemy 
It's pointless to sugarcoat the reality that Enemy is, well, odd. On the other hand, Denis Villeneuve is known for his tonal alterations and last-minute surprises (Prisoners, Arrival). The less you know about Enemy before watching it, the more likely you are to appreciate it.
Jake Gyllenhaal plays a calm college professor who finds that he has a twin. He begins to follow his look-alike, intrigued and perplexed, to discover what he's up to and why their lives seem to keep colliding. It's unlikely that anyone could have predicted the conclusion.
5. We Need to Talk About Kevin
If you're searching for a feel-good film, seek elsewhere. Nonetheless, it's an interesting (if melancholy) watch. Eva Khatchadourian (Tilda Swinton) and Franklin Plaskett (John C. Reilly) are the parents of Kevin (Ezra Miller), a high school student who has committed a horrific act of violence.
Eva reflects on her life with Kevin in the aftermath of the catastrophe and how she has always suspected him of being evil. We Need to Talk About Kevin is a must-see for everyone who wants to feel better about their own family problems. 
6. Perfume: The Story of a Murderer 
Ben Whishaw is one of the best performers of his age, whether you realize it or not. (This is the truth) Whishaw accepted the lead in this adaptation of Patrick Süskind's 1985 novel, fresh off a spectacular run in the Olivier Award-nominated title role of Hamlet at the Old Vic. It chronicles the life of Jean-Baptiste Grenouille (Whishaw), from his abandonment as a child through his sentence in court, as well as his life as a killer in the interim.
Grenouille has a penchant for smelling things, a trait that has led him to become one of Paris' most famous perfumers. But his fascination with smelling things and reproducing them takes him down some terrible pathways that can't be reversed after they've traveled
.
7. Stardust 
It has all the elements of a classic early-aughts fantasy film, including a mysterious wall separating the world from a magical land (which our protagonist, Charlie Cox, bravely crosses), murderous kings, an enchanting star that takes the form of a beautiful human (um, Claire Danes is the star), and a trio of evil witches, led by Michelle Pfeiffer, who are hell-bent on destroying the world.
Who makes an appearance as well! Seriously, how has this gone unnoticed?
8. Jennifer's Body 
A touch campy, a whole lot incredible: Jennifer's Body (featuring Megan Fox and Amanda Seyfried) may have been a flop with the general public, but the film has gained cult status owing to its razor-sharp writing and ingenious casting.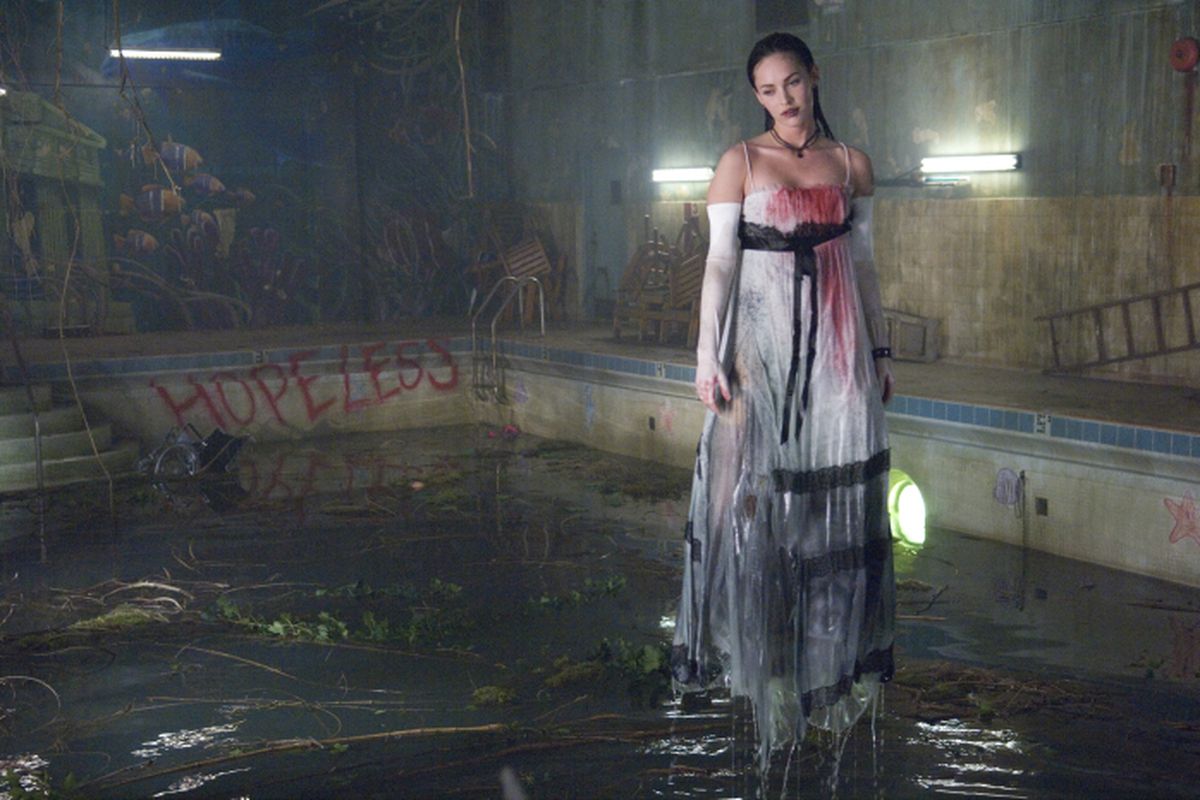 Jennifer (Fox), a popular high schooler, is possessed by a demon out for the blood of guys in this dark comedy/horror. 
9. Smokin' Aces 
As a result, part of the issue is that the trailer grossly misrepresented the picture. It was touted as a "fun" violent comedy, similar to The Departed for Vegas, but that isn't actually the case. Sure, there are some amusing moments, but the narrative is more darker than that. It's an interesting fictional look into the world of professional assassins behind all the fast-paced violence.
This film is arguably responsible for the John Wick franchise. Plus, it's chock-full of well-known actors, some of whom are brutally murdered just two minutes in. It's also the first film that made me sit up and notice Ryan Reynolds as a dramatic leading guy.
Also Checkout: OTT Shows To Catch Up With Before They End