Rakhi Sawant is one of the most controversial figures of the Indian Television industry. Her claim to fame has been controversial statements and videos. She has been a part of the entertainment industry ever since her film debut in 1997. She has made several appearances in the reality television series Bigg Boss since its first season. She is the media's most wanted muse.
She has done dance numbers and made small appearances in films like 'Joru Ka Ghulam', 'Jis Desh Mein Ganga Rehta Hain', 'Yeh Raaste Hain Pyaar Ke', 'Masti' and 'Main Hoon Na'. She has also been a part of various TV reality shows and is often seen as a guest, host, judge, or participant. She has also performed at nameless award shows. She is known for her bold and fiery comebacks that often land her in awkward settings. She is known for that ' foot in mouth' situation.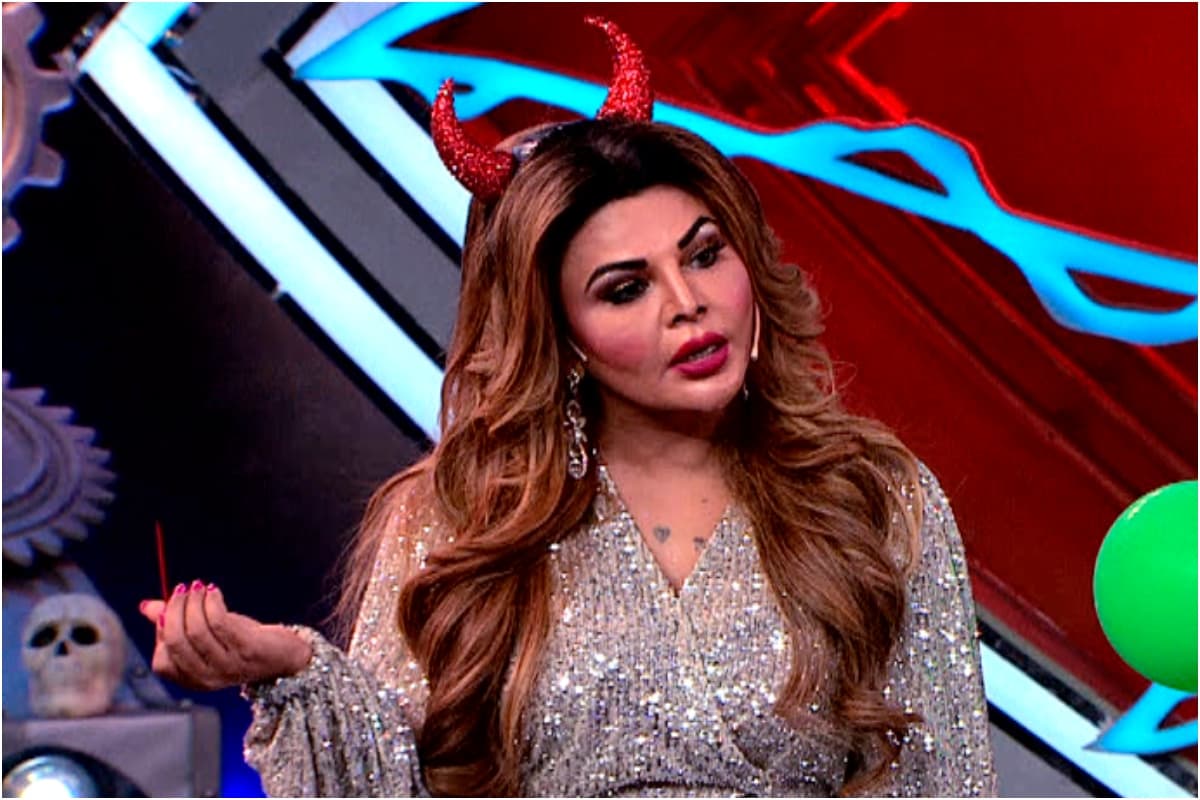 A lot of her videos have been going viral ever since the curation of the concept. Her words have caught the limelight from people using it as a funny meme template to making reaction videos. Recently her number of videos have gone viral during the pandemic. Here are a few of them.
In a viral video of hers captured by the paparazzi, she was seen fighting with a stray dog to enter the coffee shop. She could be seen talking to the dog in her pretend cute tone and the paparazzi also had some fun commenting on the situation.
In another video, she is seen goofing around with an inverted umbrella and even posing with it for the paparazzi. She went even ahead and lay down on her car bonnet and posed in the middle of the street.
Recently, Rakhi was spotted stepping out for a cup of coffee when she gave her opinion on the ongoing lockdown and the coronavirus pandemic. She questioned the closing of shops and businesses while the general public still roamed around in the city. Rakhi has always stressed following the safety protocols and has reprimanded people in public for not following the rules.
In a video on her Instagram handle, she is seen getting the first jab of the COVID-19 vaccine. She can be seen being dramatic about it and even singing a song.
When she made her appearance in the last season of the reality TV show Bigg Boss 14, she had quite some moments to herself. Around this time only, the music producer, composer, and singer Yashraj Mukhate were all over the Internet. He edited one of Rakhi's clips from the show and it gained quite some views. In the video, she is seen talking to the camera and complaining to Bigg Boss.
Also Read: 10 Best Cartoons Of Gen Z