Sara Akash, a kitchen-sink drama by Basu Chatterjee, Bhuvan Shome, a playful comedy by Mrinal Sen, and Mani Kaul's sparse, experimental Uski Roti were all released in 1969. They didn't have anything in common other than the fact that they were outside the mainstream and seemed like the beginning of something new.
Parallel Cinema was born, with its star directors (Shyam Benegal, Govind Nihalani, Saeed Mirza), actors (Smita Patil, Om Puri, Naseeruddin Shah, Shabana Azmi), cinematographers (K.K. Mahajan, Virendra Saini), and composers (K.K. Mahajan, Virendra Saini, Vanraj Bhatia, Rajat Dholakia).
It was at its peak from 1973 to 1985, when film students used meager National Film Development Corporation subsidies to try to transform the world one feature at a time. Although indie and arthouse cinema has mostly supplanted parallel cinema, we are taking this opportunity to commemorate a half-century of the alternative movement.
We've chosen films that are influential, obscure, or underappreciated in some way. Canons are extremely valuable—until they aren't. Indian film buffs have long criticized the lack of Indian films in Western canons, but they keep returning to Satyajit Ray and Ritwik Ghatak, Guru Dutt, and Mani Kaul.
These films, together with recommendations for additional viewing each year, comprise our humble attempt at a Hindi film canon.
1. Nishant by Shyam Benegal (1975)
Nishant is a superb attempt in the genre of socio-political cinema, while not gaining as much popularity as Benegal's first commercial picture, Ankur. The film depicts the lives of three landlords in a village who use and harass the meek locals to deal with their problems.
The film portrays a fairly realistic depiction of the feudal structure and gendered prejudice that existed in many Indian villages at the time.
2. Saath Saath by Raman Kumar (1982)
Saath Saath, starring Deepti Naval and Farooq Sheikh, is one of my favorite films because it portrays a realistic love marriage between two individuals from extremely different socioeconomic backgrounds.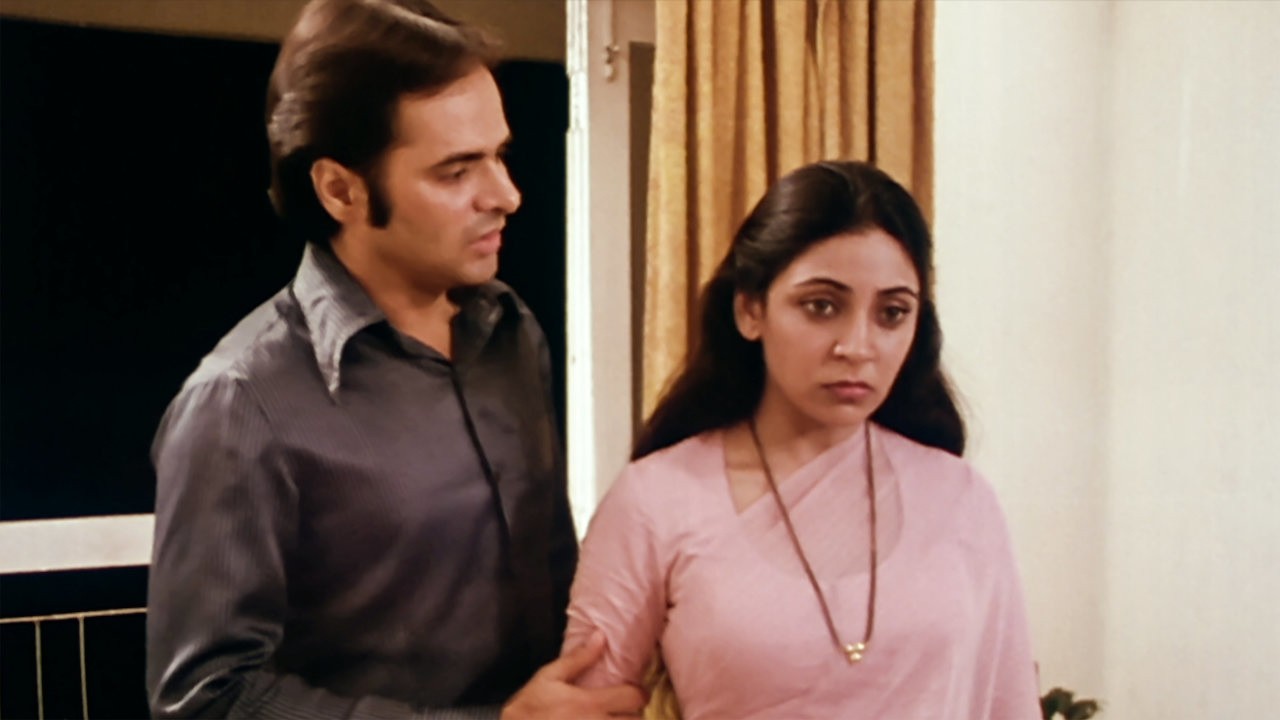 The film's narrative revolves around their varied cognitive processes as a result of their upbringing. Their love story is also set against the backdrop of a political, particularly communist, awakening among college students.
3. Suraj Ka Satvan Ghoda by Shyam Benegal (1992)
Suraj Ka Satvan Ghoda is a classic film by Shyam Benegal that may very well be one of the best Hindi films ever made. It follows Manik Mulla, a storyteller, as he relates three interwoven personal tales from his life, each about a woman who had a big influence on him.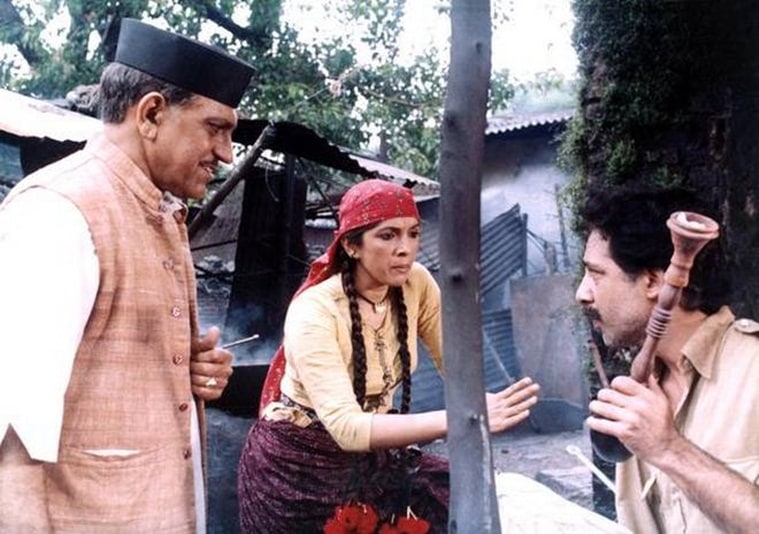 This film, which stars Rajit Kapur in his feature film debut alongside legendary actors like Neena Gupta, Raghubir Yadav, and Amrish Puri, is a must-see for anyone interested in discovering parallel cinema.
4. Sparsh by Sai Paranjpye (1980)
Sparsh is a hidden gem by Sai Paranjpye about a vision handicapped Anirudh (Naseeruddin Shah) who falls in love with newly widowed Kavita (Shabana Azmi) and decides to marry her. What makes this picture unique is that it does away with the "otherworldly grandeur" associated with "love," instead grounding the emotion and portraying it in its raw form.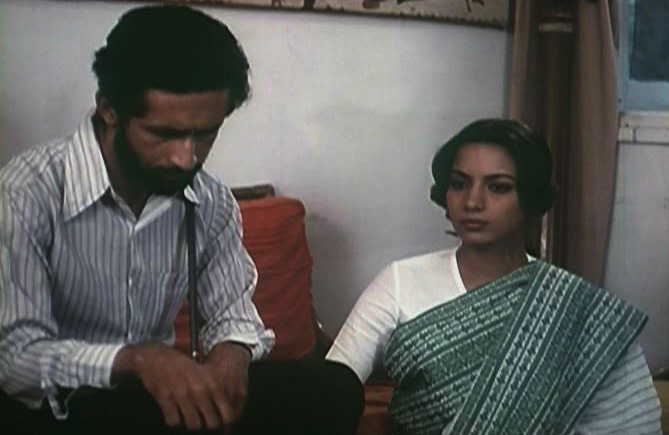 Although the characters are in love, this does not rule out the possibility of insecurities or complexes. A wonderful slice of life film that shows how human our emotions are and how to love, even when anchored in reality, can still be a beautiful sensation.
5. Mammo by Shyam Benegal (1994)
With its characters, story, and subtle elements, this film touches you. Mammo tells the story of a woman who returns to Bombay after living in Pakistan during the Partition years.
A wonderful female-centric film that illuminates the human experiences of people who moved away or were directly impacted by the partition. This was the first of his women-centric trilogy, and it raised some crucial themes about how different genders experienced trauma and misplacement during those times.
6. Sardari Begum by Shyam Benegal (1996)
Sardari Begum is the second installment in Benegal's project to capture women's unique experiences from many walks of life. It is more of an ode to a real-life thumri singer who battled to live life on her terms and find her place in the world of fame.
The film offers some of the best classical music ever featured in a film while delving deep into her life. Benegal's meticulous attention to detail brings to life the artist behind the work, a woman with her problems and emotions.
7. Party by Govind Nihalani (1984)
Party is an understated yet powerful film based on Mahesh Elkunchwar's 1976 play of the same name. It offers an unfiltered glimpse into a lavish Mumbai party.
Nihalani provides profound remarks on subjects that were very pertinent to the socio-political context of the time, and continue to be important even today, by blurring the barriers between the personal and the political.
8. Rajnigandha by Basu Chatterjee (1974)
Rajnigandha is a film that belongs to the parallel cinema sub-genre middle-of-the-road cinema that Chatterjee pioneered. It depicts the story of a woman who is in love with two men and is conflicted about her feelings as a result.
The protagonist strives to come to grips with the blossoming of these emotions. A relevant and grounded film about love in its most human form, full of misunderstandings and errors.
9. Ardh Satya by Govind Nihalani (1983)
Ardh Satya is a very touching, philosophical, and powerful film that will stay with you for a long time, starring Om Puri in what is undoubtedly one of the best performances in Hindi cinema (definitely one of my favorites).
Ardh Satya is a thoughtful investigation of abuse of power and police brutality, as well as a poetic meditation on the quest for truth. It follows the life of an honest police officer who is continually presented with moral difficulties regarding his responsibilities, power, and decisions.
Also Read: If You Like the Movie 'Parasite,' Here Are Some Lesser-Known Observations On It That You Might Enjoy