Varun replies to Rasika, "Utna Bhi Naya Nahi hai" when the latter complains about internet dating, "the cool new thing." While the concept of online dating is not new, Satish Raj Kasireddi's film about it is both original and entertaining.
After Rasika Krishnan, portrayed by Sanjana Sanghi, gets stood up from a movie theatre, she meets Varun Khanna, played by Abhay Verma, a charming young man who is also on a movie date. A fortuitous encounter leads to awkward discussions, smiles, the start of a friendship, and more.
It's a charming, cozy, and refreshing timepiece. By the time you realize it's over, you'll be wishing for more.
So there you have it: the reason to watch this wonderful film-
Couples' treat: The short film is an excellent choice for the month of love. If you're in love, you should celebrate every month the same way.
The film incorporates all of the charming and innocent qualities of love into its story, which will undoubtedly make you appreciate your pleasant memories with your loved ones and give you a nice fuzzy sensation!
Relevant Storyline: The short film's story is one that all of us, especially young adults, can connect to. It deftly captures the complexities of modern-day love stories, portraying the problem of wooing and dating etiquette in millennial lingo.
Ida Ali, Imtiaz Ali's daughter, has penned the story on modern age internet dating. When you watch it, the butterflies in your tummy will start to flutter.
Aesthetic Cinematography: The film is a visual joy, presenting a memorable story weaved inside a magnificent cityscape. It is set in an aesthetically and artistically rich background.
The cinematography contributes to the overall memory and visual richness of the experience. Its color palette has been carefully selected by the team.
Small Details: Imtiaz Ali is known for his meticulous attention to detail and hidden meanings. And his daughter was supposed to carry on the family tradition.
Rasika's favorite title, baby's breath blossoms, represents the characterization of introverts in general: how they strive to be an unnoticed individual in a crowded setting. They're also rather lovely.
The Cast: The nicest thing about Sanghi and Verma's starring pair is their chemistry. It comes at you softly, like a gust of wind in the twilight. You'll fall for them from the first scene due to their simplicity in performance.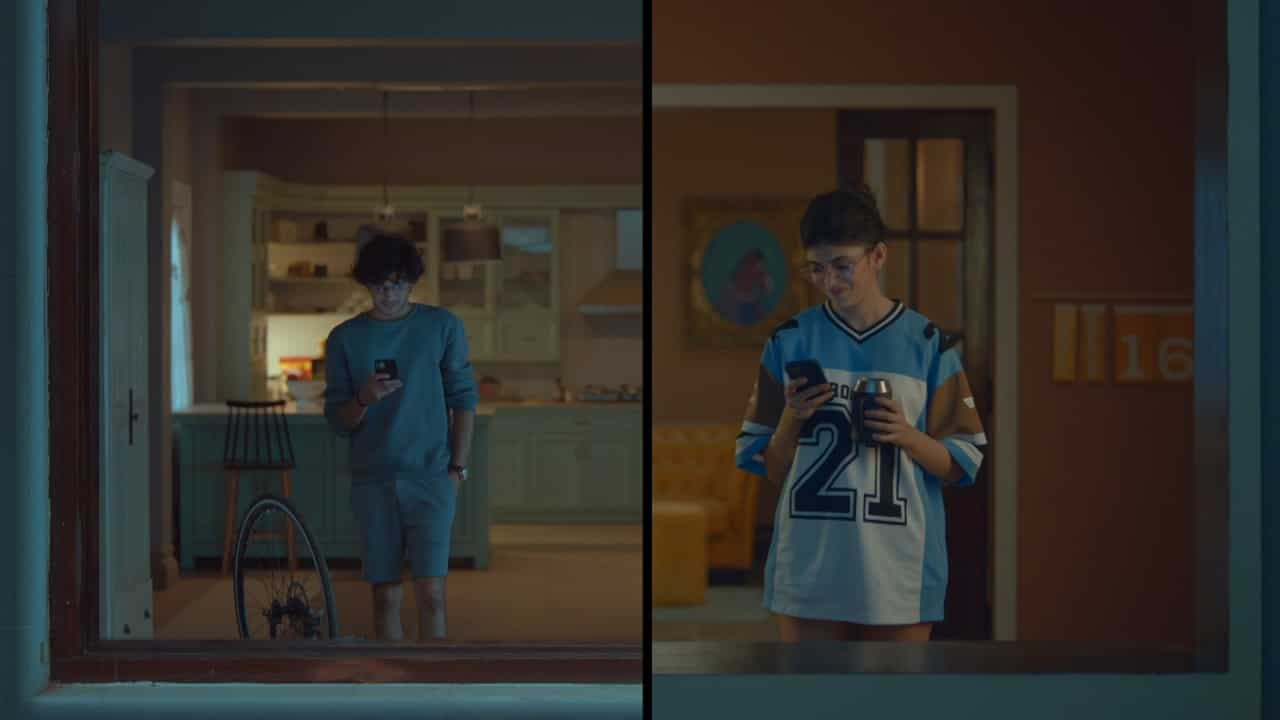 Sanjana Sanghi does a fantastic job as Rasika Krishnan. In the role of Varun Khanna, Abhay Verma will grab your heart with the clarity of his speech.
The film moves at a steady pace thanks to their body language and calm demeanor. Every viewer will be able to relate to the situations and feelings of the characters in this short film.
The Titular Song: Uljhe Hue's title tune, sung by Melissa Srivastava and created by Osho Jain, is also a jazzy number with a western vibe. It's been trending since its release, and it rightfully deserves it.
The calming melody is all charm and balance. The song is a sweet homage to love and its consequences. So, what do you have to lose? Go ahead and watch this little film and listen to the song with your lover or by yourself.
Watching Uljhe Hue is hassle-free because it does not require a subscription or payment. It can be accessed and streamed for free using the Amazon shopping app on Amazon miniTV, making it a quick and easy watch.
There is a slew of other reasons why this short film is worth watching! Stream it exclusively on Amazon miniTV to find out what it is and start with watching the trailer.
Also Read: Gangubai Kathiawadi Review: Alia Bhatt Steals Limelight By Her Stunning Performance