Winter is here, a season of plunging temperature and icy weather even if you are not surrounded by mountains covered with snow, you can still feel it's magic in the winter breeze.
A season that holds a love-hate relationship with everyone. It kicks in with flu season making people miss their work, a school for students and force people to stay more indoors than outside, but it has something whimsical to offer and alchemize it from hate to love, that is, it's winter Delicacies.
The Winter season is no exception to the seasonal varieties of Indian food. It is a time to binge on seasonal delights and give calorie-counter a miss and sink your teeth into these lip-smacking delicacies :
For Indians, the top niche of winter delicacies is Gajar Ka Halwa.
Winters are incomplete without Gajar Ka Halwa. This is a carrot-based dessert with an unbeatable taste and it has joy from finding hidden cashew nuts to scraping for the last delightful crumb.
Sarson ka saag and Makka ki roti: A tweak in the menu, Sarson ka saag and Makka ki roti with melted butter and jaggery on the side of course. It is a treat right from Punjab, a package of multi-nutrition that keeps the body warm and helps to brave cold.
Gajak: Gajak is a traditional sweet from the northern part of the country. Though, this is now available throughout the year but becomes a must try to keep the body warm during the winter season and proves to give a tough competition to fanciest chocolates. This comes in variety like you can have a gajak made of jaggery and peanuts, and sesame and jaggery as well.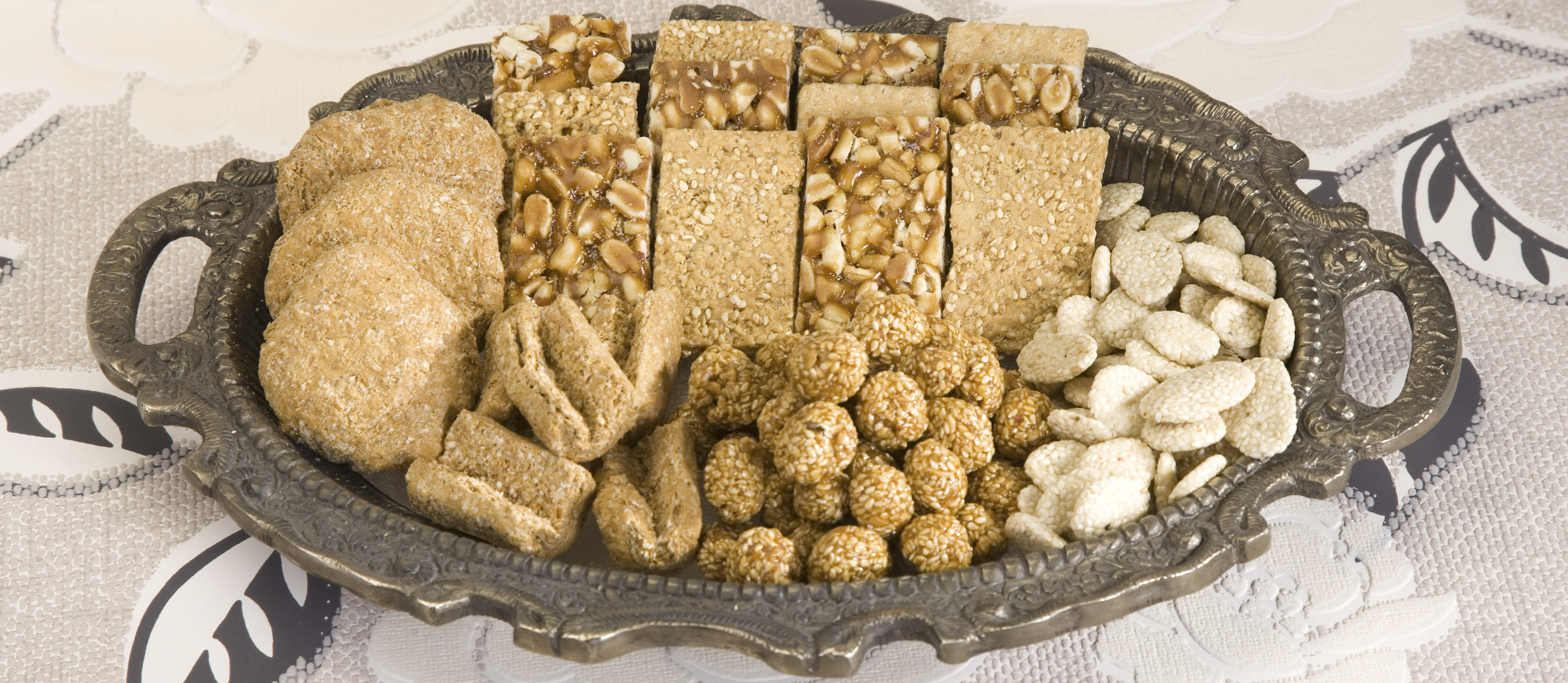 Rogan Josh: Rogan Josh, a delicacy straight from the heart of Kashmir. A lovely red gravy with layers of Rogan (oil) and gives incredible flavor with its aroma of spices and fills a body with josh in no time.
Daulat ki Chaat: Daulat Ki Chaat is old street food from the lanes of Chandni Chowk, Delhi, and you can relish its taste from October to February. So, get indulge in this sweet landscape of churning milk and cream.
Panjiri: Panjiri, Originated in Punjab, a sweet made using whole wheat, sugar, dry fruits, and powdered sugar, you can keep it eating greedily without realizing the amount you've gorged on. It is also regarded as a nutritional supplement.
Vegetable Pakoras: The Winter season is also famous for vegetable pakoras, spicy green chutney, and a cup of masala chai. It happens to be an irresistible plate for which everyone should go for.
Also read: Cuisines Of Kerala: King Of Culinary Art
7 Evergreen Ghazals Of The Hindi Cinema
For more, like us on Facebook or follow us on Twitter, Instagram  and Telegram
.