You can discover everything from Alia Bhatt's beetroot salad to Madhuri Dixit Nene's modak recipes on YouTube if you search for Bollywood recipes. Understandably, people are curious about what celebrities eat.
Is their home kitchen more like Gwyneth Paltrow's In The Goop Test Kitchen, with green smoothies and salads? Or, like Mahira Khan in Khandani Kitchen, does it lean toward biryani and seviyan?
We chose a few celebrity-led cooking shows that are as glitzy and entertaining as they are educational and tasty. Let's have a look:
1. Cooking With Paris (2021)
One of the best non-food food series you'll watch in recent times is Paris Hilton's new cooking show. It follows an American socialite dressed in exquisite couture as she travels about with her pals, attempting to create a unique menu each time.
They make everything from a steak to macaroni and cheese using Hilton's glitter-filled recipe book, which she has handwritten notes in.
As she tries to create a different vibe each time, the shopping cart, show decor, and meals change vegan burgers, taco night, gourmet brunch, steak supper, and a Christmas feast along with a stuffed turkey.
When she does stuff like googling "What is lemon zest?" or breaking down the blender because it has overheated, Hilton represents everyone with no cooking experience. 
You can't help but be afraid when you see Kathy and Nicky Hilton, Kim Kardashian, Saweetie, and Demi Lovato approach cooking with such enthusiasm.
However, we can't get over the excessive usage of glitter on each dish. It's no surprise that this show shines brightly. The show is on Netflix.
2. Selena + Chef (2020)
Selena Gomez demonstrated in this reality cooking show that she is all of us who have tried to cook during quarantine.
Given that she was spending more time at home than ever before, the kitchen seemed to be her happy place; therefore, she debuted a culinary programme in August 2020, right before the onset of the epidemic.
It has two seasons on the air and is centred on the concept of cooking at home. She creates complicated delicacies like a classic French omelette with guests like French chef Ludo Lefebvre and Korean-American Roy Choi, as well as technique-heavy dishes like BBQ short-rib breakfast tacos.
The goal is to learn from the greatest while also eating restaurant-style food at home. The show is streaming on HBO Max.
3. Sunday Brunch With Kamiya Jani (2019)
Nawazuddin Siddiqui, Aditya Roy Kapoor, Pankaj Tripathi, Sonakshi Sinha, Saif Ali Khan, Taapsee Pannu, Disha Patani, and a slew of other celebrities join Kamiya Jani, the Curly Tales founder, for a meal.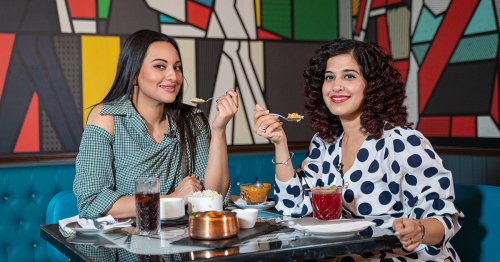 Jani interviews each of them over a Sunday brunch in this food-based chat programme, where they talk about food, movies, life, Sunday customs, and everything in between. The show is available on YouTube.
4. Breakfast, Lunch & Dinner (2019)
David Chang's food series is a four-part food series in which he travels to a new place with a new celebrity and discovers local cuisine and culture with them.
There's Kate McKinnon in Phnom Penh, Seth Rogen in Vancouver, Lena Waithe in Los Angeles, and Chrissy Teigen in Marrakech, our personal favourite.
The show is amazing and delightful, from a cannabis trail with Rogen to him trying his hand at creating tagines from scratch and then enjoying Moroccan food with Tiegen. The show is available on Netflix.
5. Spices And Secrets With Zarine Khan (2016)
Zarine Khan, Sussanne Khan, and Simone Arora's mother is well-known for their culinary skills. In each episode, the cookbook author/famous mother welcomes a celebrity inside her kitchen from among her frequent visitors.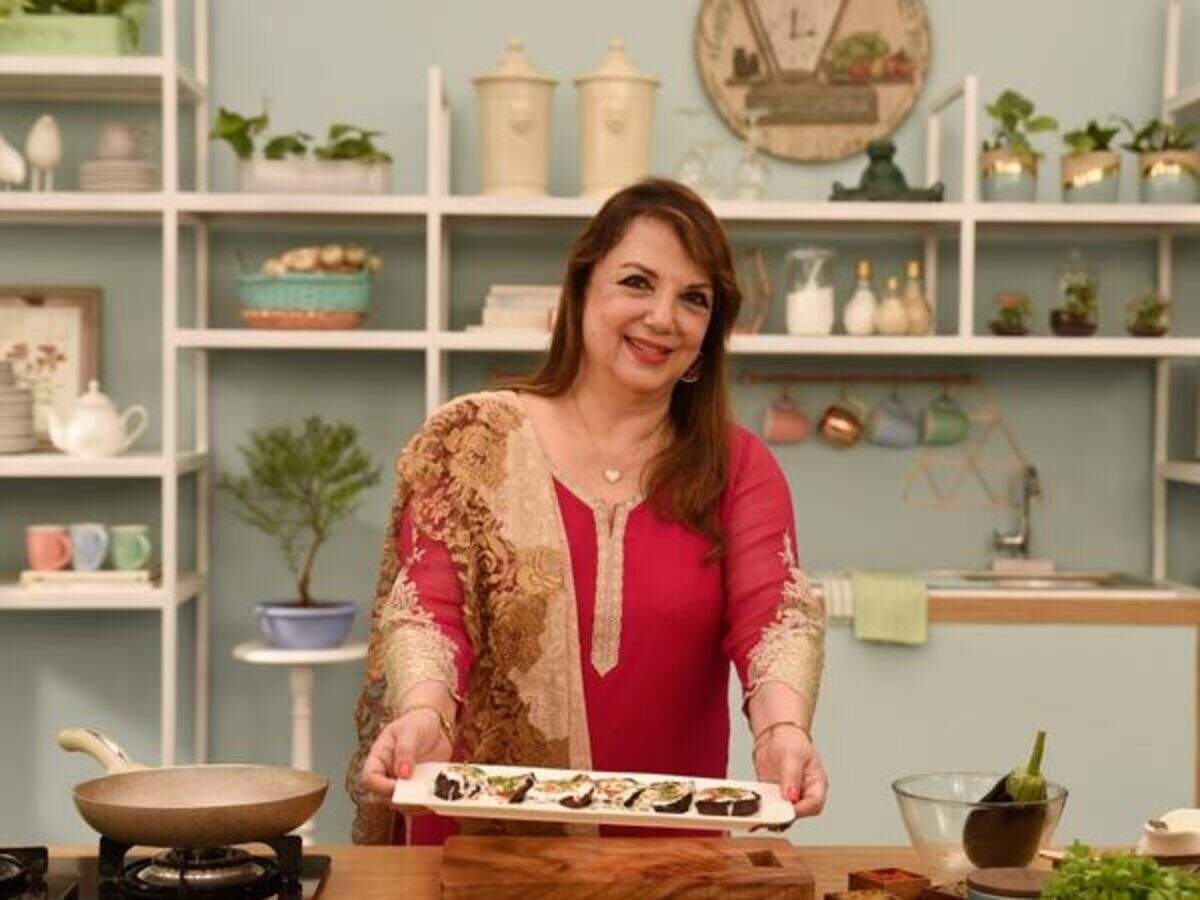 Zayed Khan, Dino Morea, Dia Mirza, Jackky Bhagnani, Sanjay Khan, and others will be shown cooking, conversing, and eating. The show is available for you to watch on ZeeTV USA and YouTube.
6. Star Vs Food (2021)
This show brings together some of Bollywood's biggest celebrities in one place. To name a few, Karan Johar, Kareena Kapoor Khan, Malaika Arora, and Arjun Kapoor are all attempting to cook alongside a celebrity chef.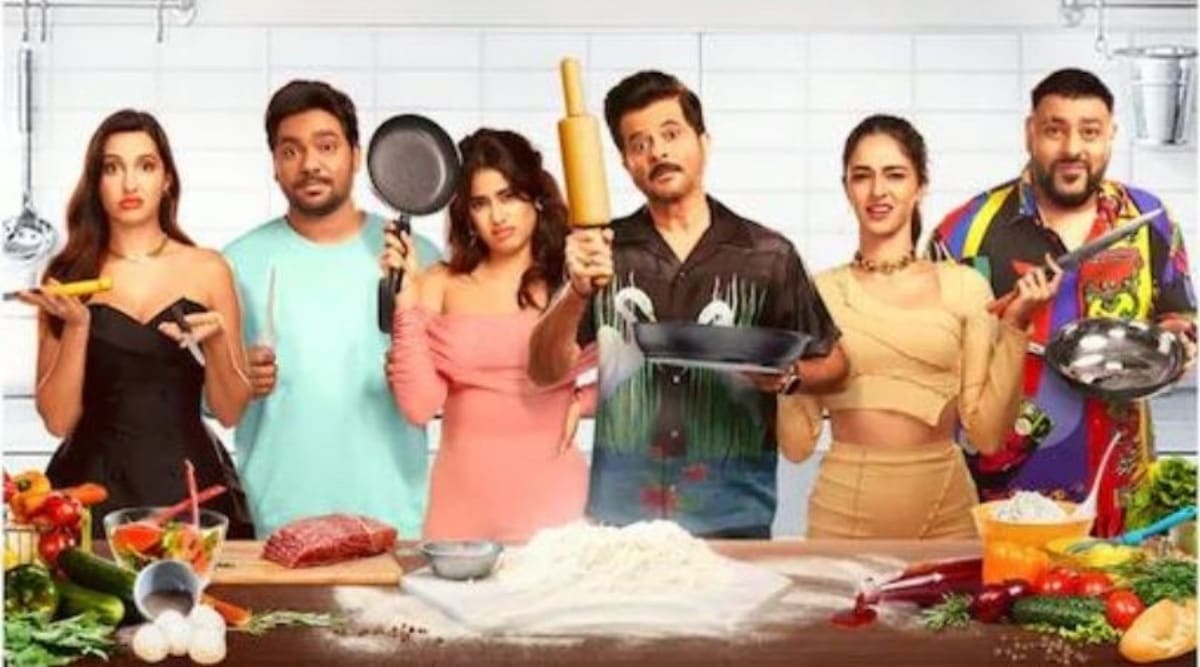 Each episode has a chef who mentors the celebrity in preparing a meal for their friends and family, ranging from chapli kebab to Malabari and katsu curry.
The show comes to a close, with the guests discussing their meal. And, much like in a Bollywood film, it all comes to a close with a large happy family dining together. The show is streaming on Discovery+.
7. Farah Ki Daawat (2015)
Choreographer Farah Khan asks her pals to cook alongside her in one of the most star-studded Bollywood culinary shows ever.
With celebrities like Abhishek Bachchan, Anil Kapoor, Sania Mirza, Alia Bhatt, and Malaika Arora, she made tea cakes, Dahi ke kebab, aloo tuk, potato satay, karari bhindi, and other Indian and international cuisines in the first season. The show is streaming on ColorsTV.
8. Amy Schumer Learns To Cook (2020)
This show prepares latkes, poached eggs, fennel salad, fried rice, chicken wings, applesauce, shaved cabbage salad, tempura haddock, and everything gourmet.
Amy Schumer, an American stand-up comedian and actor, is taught to cook by her husband Chris Fischer, a chef and farmer from Martha's Vineyard, Massachusetts.
During last year's lockdown, the couple was quarantined in their home kitchen, and this show follows them as they cook in their kitchen. The show is streaming on Food Network.
9. Taste The Nation (2020)
At the height of the lockdown in June 2020, model, producer, and food author Padma Lakshmi returned with a new show, Taste The Nation.
She travels around America in it, connecting with different communities and sampling food that has contributed to the country's culinary history.
She engages with a different set of immigrants in each episode as she explores the various distinct cuisine cultures of immigrant groups.
Consider eating and engaging with the Persian community in Los Angeles, flying to Arizona to consume food that the indigenous inhabitants of America ate, and visiting Las Vegas, which is home to one of the country's largest groups of Thai immigrants, among other things. The show is streaming on Hulu.
10. Spain…On The Road Again (2008)
Chef Mario Batali, actress Gwyneth Paltrow, New York Times food writer Mark Bittman, and Spanish actor Claudia Bassols are cast members of this show.
In Spain… On the Road Again, they visit Andalusia, the Basque Country, Catalonia, Valencia, and Madrid, among other places in Spain.
The group delves into the region's traditional dishes, food history, and local cafes, among other topics. The show is streaming on PBS.
Also Read: Movies As Your Monthly Dose Of Nostalgia