When it comes to Bollywood movies, we know they are full of bizarre sequence, songs and sometimes dialogues too. Most of the time, such bizarreness is overlooked by critics because of them falling into the list of commercially successful movies. Movie lovers generally prefer to lump it, because it may be considered disloyalty on their part as a "true fan".
Lately, Bollywood movies have seen numerous dialogues over the years which heard attracted a lot of recognition but were devoid of logic whatsoever. So today, TSA brings you some of the illogical dialogues of the Bollywood movies which make  us go ROFL saying "Kuch bhiii??" 😂
1. "Our business is our business, it is none of your business" – Race 3 (2018)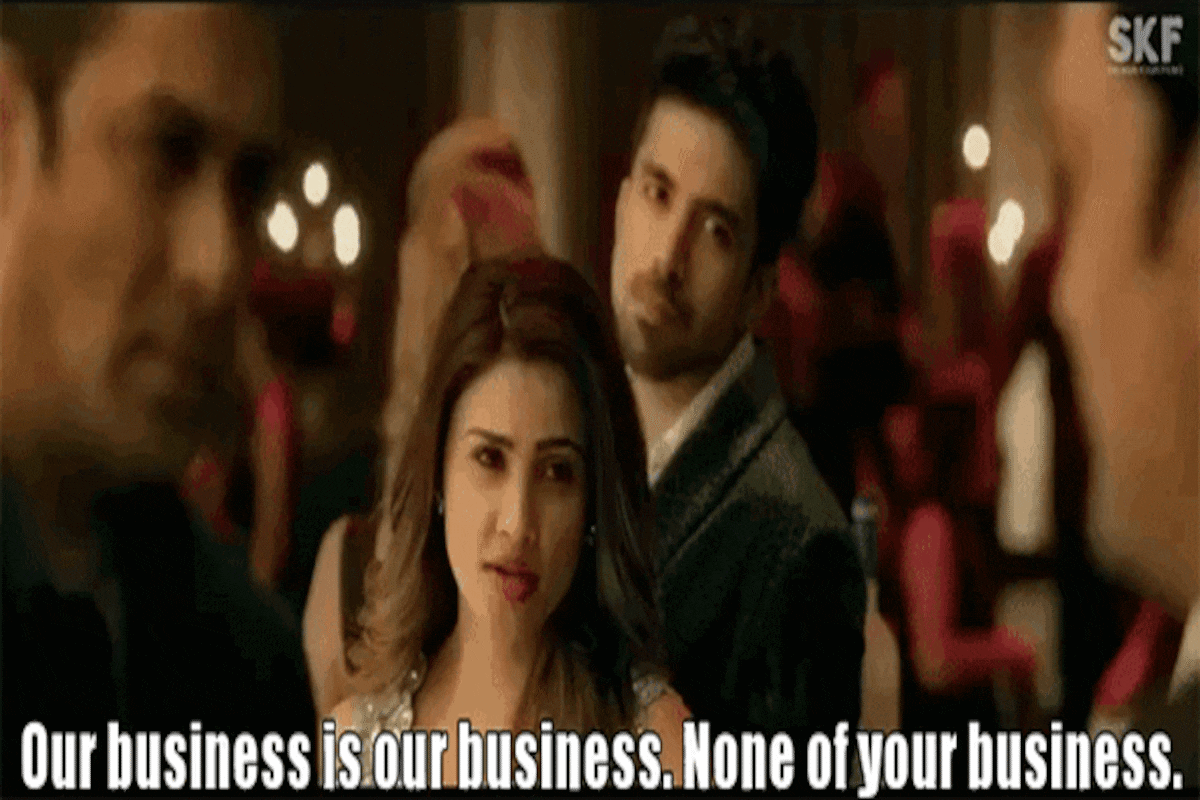 This dialogue has done wonders doing rounds on social media in the guise of memes, and rightly so (we must add) 😅😅
2. "Silent ho ja, warna main violent ho jaunga" – R Rajkumar (2013)
WTH is this!? Was this supposed to be a messed up nursery rhyme or something? 🤦🏻‍♂️
3. "Jo main bolta hun, woh main karta hun aur jo main nahi bolta woh main definitely karta hun" – Rowdy Rathore (2012)
Um.. Sorry, what?? 🤔🤷🏻‍♂️
4. "Mujhpe ek ehsaan karna ki mujhpe koi ehsaan na karna" – Bodygaurd (2011)
Bhai seems to be a bit confused 😅
5. "Hum tum mein itne ched karenge ki confuse ho jaoge ki saans kahan se len aur paade kahan se" -Dabangg (2010)
Matlab 'Bhai' hain toh kooochh bhi chalega? 🤦🏻‍♂️
6. "Jo sheeshe ke ghar mein rehte hain woh kapde basement mein badalte hain" – Golmaal 3 (2010)
Acha, phir?? 🤷🏻‍♂️🤷🏻‍♂️
7. "Sab ko aati nahin, Meri jaati nahin" – Heropanti (2014)
O bhai!!! Maaro mujhe maaro… 🤦🏻‍♂️🤦🏻‍♂️
8.  "Mere baare mein itna mat sochna, Main dil mein aata hun samajh mein nahi"- Kick (2014)
Bhai? Ab rehne bhi do… isse zyada hazam nahi ho payega.😬😬
9. "Zindagi mein kabhi teen cheezein underestimate mat karna…I, Me aur Myself" – Ready (2011)
Teen log are done with Bhai's dialogues, I, Me and Myself. 🥴🥴
10. "Ek baar jo maine commitment kar di, uske baad to main khud ki bhi nahi sunta. – Wanted (2009)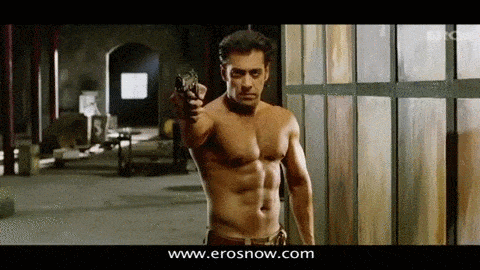 Okay looks like we should rename the title of this listicle to "illogical dialogues of BHAI" because bhai definitely seems to has a lot of stock 😂😂
We know our Bollywood has a lot more such illogical dialogues so feel free to share your favourites with us in the comments section below, we would love to read them. Also, let us know what do you think of our list.
[zombify_post]