To make an impression, you don't always need a lot of screen time… Many of the most memorable cameos in film history have also been among the shortest, as big-name stars seize the opportunity to steal the show with a quick – but perfectly crafted – appearance.
You can see the appeal for an actor — for a small amount of labor; you get to do something different from your day job and gain some audience adoration, while for the audience, it's a chance to see your favorite stars in a whole new light. 
A cameo can sometimes add depth to a story, and other times it's just there to make you giggle.
Here are the best cameos from movies and TV series:
1. Amitabh Bachchan in English Vinglish
This is one of the sweetest cameos I've ever seen. On Shashi's Flight to Manhattan, Amitabh Bachchan portrays this stranger and treats her with tremendous kindness and friendliness.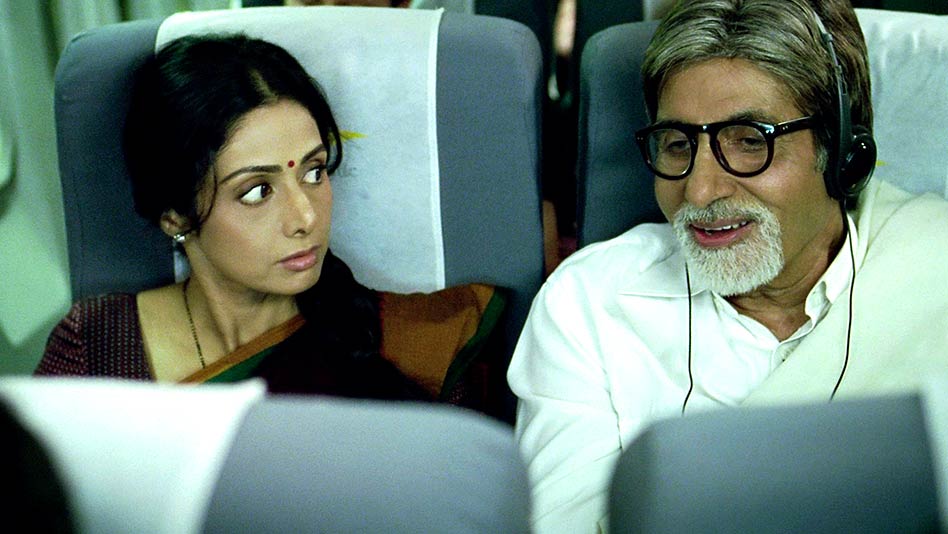 He made her travel comfortable by drinking wine with her and bothering all other passengers, and he is undoubtedly one of the most memorable guest appearances ever.
2. Taylor Swift in New Girl
It took a lot of bravery on Taylor Swift's part to appear on a well-known show eight years ago and have us talking about it now.
She just appears for a few moments as Shivrang's lover, and he elopes with her, but who can blame him?
Let's just say that if a cameo can turn a good program into a smash hit, it's THIS ONE.
3. Hugh Jackman in X-Men: First Class
The Wolverine was the only actor to feature in every X-Men film until last year's Dark Phoenix. That nine-film stint included a fleeting cameo in the 1960s-set First Class, but Jackman makes the most of his 20 seconds on screen.
In a humorous montage of mutant recruitment, Charles Xavier (James McAvoy) and Erik 'Magneto' Lehnsherr (Michael Fassbender) meet their match when they locate Wolverine in a pub.
His, ahem, efficient response is, "Go fuck yourself."
4. Shahrukh Khan in Heyy Baby
You all remember Shah Rukh Khan's legendary entrance in the film with his classic hand position to that fantastic song, one of the most amazing Bollywood cameos of all time; even though he wasn't there for long, he certainly arrived and departed like a superstar.
5. Ed Sheeran in Game of Thrones
Unfortunately, this was not a well-received artist cameo in shows like Game of Thrones, but c'mon, it's Ed Sheeran; just let him do what he likes.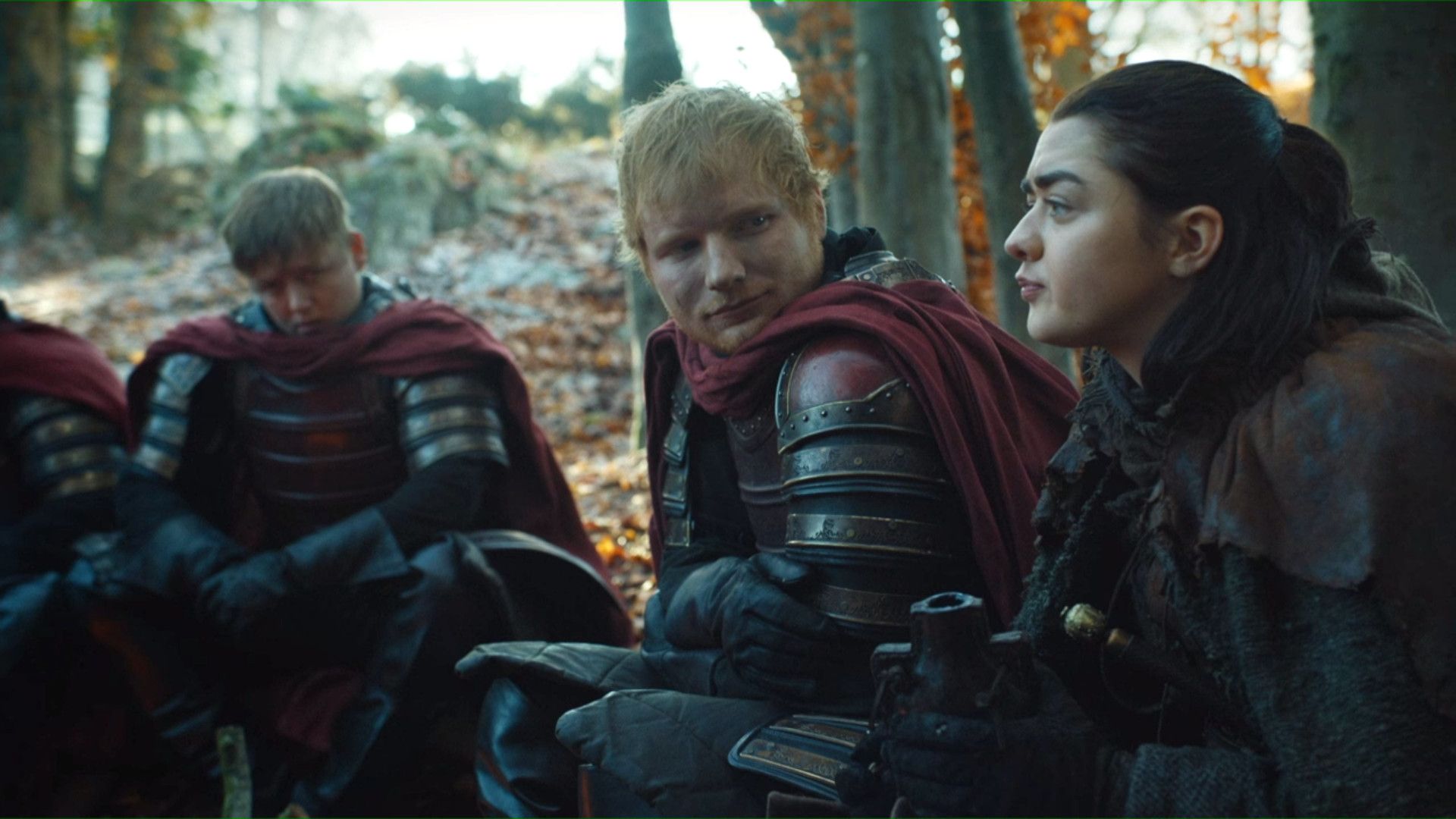 He portrayed Eddie, a Lannister army man whom Arya meets while trekking through the Riverlands. And, of course, we see him with his butter voice singing "Hands of Gold."
So, please, put an end to the vitriol and give Eddie a chance.
6. Mike Tyson in The Hangover
Mike Tyson, the legendary boxer, gave a standout performance in numerous moments of the 2009 comedic hit "The Hangover."
Tyson, who was playing an exaggerated version of himself, asked that the characters bring a tiger to his house.
In a bit of a gut punch, the former world champion, who also had a cameo in the sequel, later claimed that he was high on cocaine for the whole of the filming and largely decided to do the movie to pay for his drug habit.
7. Elon Musk in Iron Man 2
Perhaps most of us are aware of this, but many of us are unaware that Elon Musk appeared in Iron Man 2 as himself.
It was the scene where Tony Stark meets Elon Musk, discussing an electric plane, but Musk's influence in the film doesn't stop there.
During the first Iron Man film, Robert Downey Jr. sat down with Musk and received guidance on playing a techy millionaire.
8. Jeff Bezos in Star Trek Beyond
That's right; you read that correctly. The person you blame for your late Amazon deliveries was a Starfleet Official in Star Trek Beyond, and he wore a lot of prosthetic makeup that rendered him unrecognizable.
What else can we say but, "Come on, Jeffrey, you can do it." Put your back into Star Trek and pave the way".
9. Matt Damon in Thor Ragnarok
Seeing Matt Damon in Thor Ragnarok as "Actor Loki" was both unexpected and entertaining.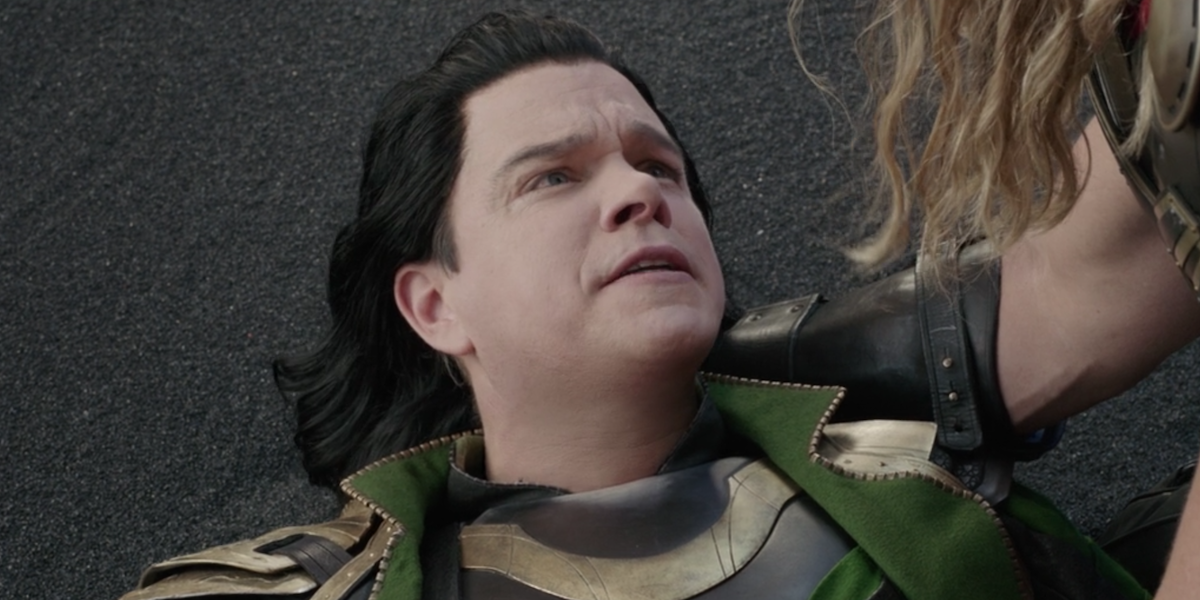 By the way, Matt Damon's role as Loki will not be over because he has been confirmed to return in Thor: Love and Thunder.
10. Bollywood in Om Shanti Om
It was a strange exercise at the time to remember and name every stinking superstar who made an appearance in Om Shanti Om's "Deewangi Deewangi."
Accept that it was a fleeting moment. They brought the complete Bollywood dance with SRK, and it was a lot of fun.
We know you'd come for us if we started listing them all and missed a few, so we'll leave it to you geniuses to do it.
11. Brad Pitt in Deadpool 2
If you thought you saw a familiar face in the sequel to Deadpool, you were correct: Brad Pitt appears briefly as the Vanisher, a superhero whose superpower is invisibility — until he is electrocuted and his face is revealed.
12. Every Stan Lee Cameo Ever in Marvel Movies
Without him, the person who showed us what a cameo is, this list would be incomplete.
Stan Lee's cameos in Marvel films were the greatest and funniest parts, as they never failed to put a grin on our faces. It will be sorely missed in the forthcoming Marvel films.
Also Read: Top 10 Celebrities With Most Ads On TV During IPL 2021