In Hindi movies, Delhi has been one of the most exploited settings. Indian cities have a wide range of flavors to offer, both on the plate and in the filmmaking pallet. Different aspects of the same city are required for different stories. But two of them, in particular, have a wide range: Delhi and Bombay.
We can't think of another city that is as diverse as both of them. Both are eerily similar, but they are diametrically opposed. Through Hindi cinema, we decided to focus on Delhi and its various colors.
We feel Delhi has the most unique jargon in our country for a reason. It is not Sindhi, Punjabi, or Haryanvi; it is the Delhii language. Because of the city's geographic location and political nature, it is always turbulent and brews stories from all walks of life.
We can't imagine a political film being created in India that doesn't include this city in its plot. It's almost unfathomable.
Similarly, Bombay represents the country's hopes and financial goals. But Delhi isn't all about enthralling jargon, historical exhibits, or delectable cuisine. There's more to it than a flock of pigeons taking flight against the backdrop of the eternal Jama Masjid. 
This is our attempt to investigate some of the city's distinguishing characteristics, some of which are worthy of celebration and others which are not. Regardless, we are doing it for the love of this city. Because 'Yeh Sheher nahi Mehfil hai.'
1. The Eternal Foothold of Dissent – Rang De Basanti
Delhi is the starting point for decentralization. As we go away from this city, the forces of paramountcy decrease at each level as we go down the hierarchy.
Almost every major decision made in this country originates in this city. However, due to the failure on the ground, the city is engulfed in a blaze of discord, polarised by viewpoints.
It's difficult to be apolitical about societal issues when lying in Delhi. Rang De Basanti continues to exemplify the democratic strength of dissent by instilling a new passion for patriotism.
Questioning becomes one of the most difficult decisions to make at times. As far as we can recall, Rang De Basanti gave us far more to think about than it gave us answers.
2. The Delhi University (DU) Desire – Fukrey
Students from all around the country compete for a position in one of Delhi University's prestigious colleges. Apart from the educational benefits, it is the unique atmosphere of these universities that attracts the most interest.
The central issue in this comedy of errors is depicting how students in DU throw darts and strive to strike their targets.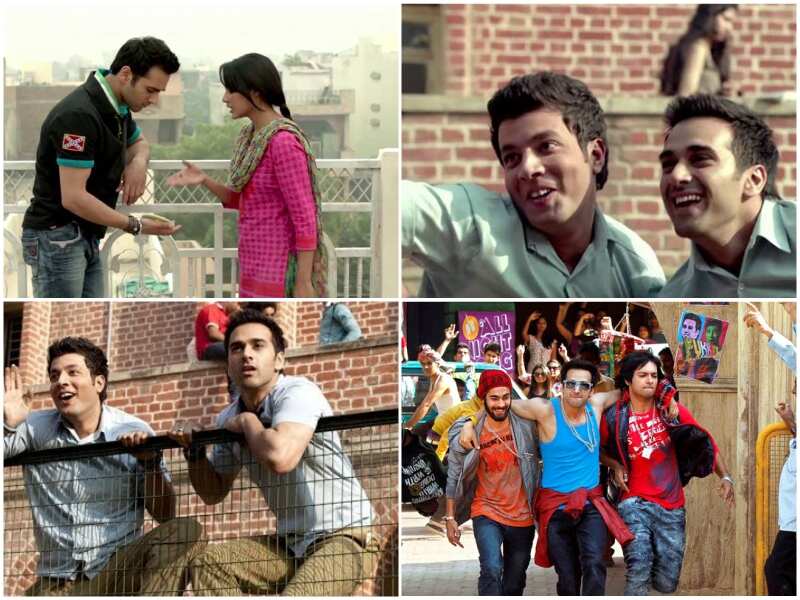 From the perspective of an outsider, it is the charm of these universities that have been portrayed. Everyone wants to make the most of their college years while high on adrenaline and serotonin.
Fukrey captures the city's juvenile free-spirited aspect, which thrives on a small group of youths as its frolic side.
3. Dilli Waali Shaadi – Band Baaja Baraat
Most of us have always been intrigued about how wedding planners became a profession in India. When did wedding planning become such a dreadful experience? But wait, I think we get it now.
Weddings are prone to professional assistance due to their enormous magnitude. When it comes to weddings, Delhi is arguably the only city in the country that offers a wide range of options.
Weddings are a common yet significant element of the city, from parking lots to backsides of colonies to big fat open-air tantrums. It provides you with a general notion of people's tastes, clothing, and even cravings.
The Band Baaja Baaraat covers everything from middle-class aspirations to the South's unnecessarily pretentious wedding culture.
4. The Dark Underbelly of Real Estate – Khosla Ka Ghosla
While this film is recognized as one of the first in Bollywood to incorporate the Indian Middle Class into the repeating tales of Hindi cinema, it also addressed one of the city's biggest issues — real estate fraud.
The Delhi-NCR region encompasses a large area of territory, some of which are directly under government control.
Schemes, deception, and treason abound in the metropolis, attempting to devour the land of the defenseless.
Land falsification is a widespread occurrence in big cities. However, Dibakar Banerjee and his colleagues popularised the bogus property brokers' gimmicky lingo to the point where the city's quirky side was no longer unknown.
5. The Darker roots of the city – Titli
As vital as it is to celebrate the city's atmosphere, it is also necessary to acknowledge its more daring roots. It is undeniable that it has always made the news for infamous reasons. Titli uses black comedy to focus its sights on another side of the city: the societies of the underprivileged.
It's a film about a little boy named Titli who is seeking to get away from his criminal family's auto thievery operation (Has a lot of notoriety in the region).
He marries, which is more of a compromise because the family consists of one woman and four guys. This emphasizes our society's deeply ingrained patriarchal characteristics. Titli gives you a bashful glimpse to cut things short.
6. The Clash of Cultures – Delhi-6
Delhi 6 is the postal code for Old Delhi, which has appeared in numerous Hindi films as a setting. Sometimes it's as simple as a flock of pigeons taking flight with the old Jama Masjid in the background or as the tight alleys of Chandni Chowk.
These are classic Delhi photographs. With so many different communities and cultures living so close together, confrontations are going to occur.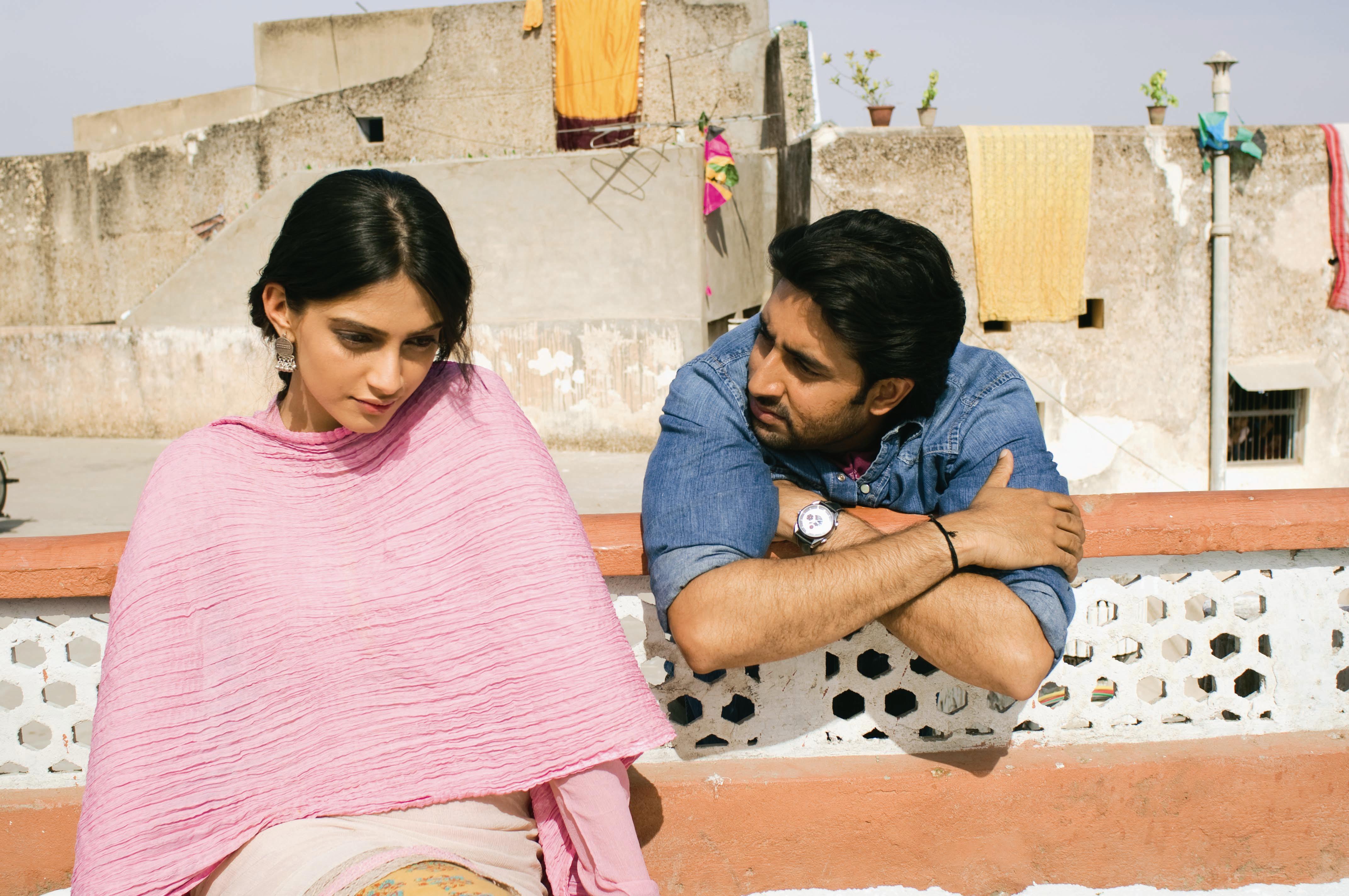 More than simply showing the underbelly of Old Delhi, Delhi – 6 demonstrates how ideas and beliefs collide over superstition and becomes entangled in a temple-mosque debate.
We do not doubt that these polarities will conflate in such situations. Unfortunately, the capital city has been home to several disparities.
Also Read: 7 Unique Destinations From Delhi Where You Can Go For A Memorable Weekend Trip