Grace Kelly, Elizabeth Taylor, Audrey Hepburn … these iconic beauties are shining symbols of "old Hollywood glamour." With the rise in popularity of shows like Madmen, sophisticated and feminine styles have become one of today's hottest trends.
While old Hollywood Glam lives on, some of the torchbearers have been forgotten. Call it time, call it a fallacy of public memory-
These beautiful women have been erased from our conversations. Here's a quick review of some of them-
1. Lana Turner
Lana is the inspiration behind Lana Del Rey's stage name. Considered one of the genuine femme Fatales of the '60s, Lana has as colorful a personal life as she had a screen persona.
Critics dubbed her as "a symbol of the American Dream fulfilled … Because of her, being discovered at a soda fountain has become almost as cherished an ideal as being born in a log cabin."
Despite being the queen she was, nobody seems to remember or know her anymore. She became famous for the cult classic, "the postman always rings twice". Lana died of throat cancer at the ripe old age of 74, but I wish we remembered her more.
2. Ava Gardner
Another queen from the '60s, Ava Gardner was a smartmouth we remember more by her words than by her roles. She has won multiple awards including Academy Awards, BAFTa, and golden globes.
Gardner was married thrice and her third husband was none other than the amazing Frank Sinatra. While none of the marriages were successful, Ava herself was a very jolly woman.
She remained good friends with Sinatra even after the divorce. Ava was an eclectic girl with a big mouth and a beautiful face. Also, except Ava, I don't think anyone ever had the guts to say, "Deep down, I am pretty superficial".
3. Deborah Kerr
Deborah Kerr holds the record for an actress most nominated in the lead actress category without winning. Don't feel bad for her though. Because Deborah was very famous in the industry for her versatility.
She played the suppressed wife at the end of the affair, then she played the widow in love in The Proud and Profane. She has done Broadway, television, and movies. Unlike her contemporaries, she played the "proper" British lady.
Deborah was the incarnation of English etiquette. Nice hats and dresses and Sunday tea- Old Hollywood glamour always makes me swoon so hard.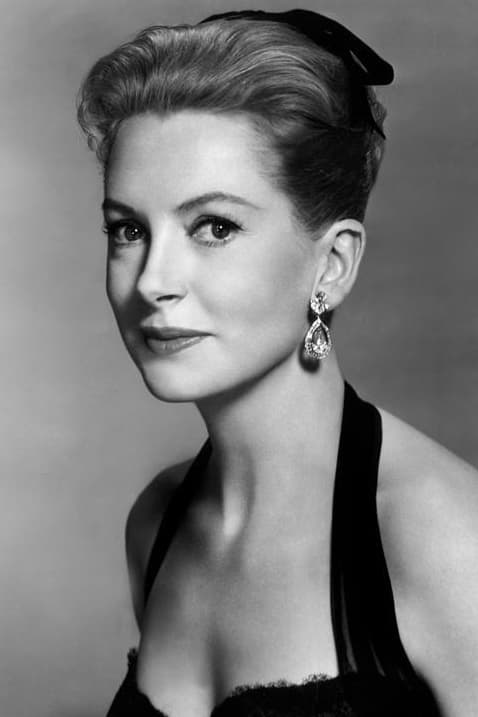 4. Jean Simmons
One of the main reasons I love Jean Simmons is because she voiced Sophie in the English version of Howl's moving castle. Jean was one of the well-spoken young starlets.
With movies like Great expectations (both the 1946 and the 1989 versions) playing both Estella and Havisham, Star trek, Hamlet and Guys, and dolls up her kitty, Jean was a star like no other.
5. Rita Hayworth
Who doesn't remember the Rita Hayworth poster that hid Andy's tunnel to freedom? How Red loved that thing she did with her hair, Aaah Rita. One of the most glamorous characters of the glam dolls,  Hayworth enjoyed astronomical popularity and fandom.
She was called the "love goddess" at her time as she was the most popular pin-up girl for the GIs in World war 2. In 1980, she got diagnosed with Alzheimer's disease which helped increase funding as well as public interest in the disease.
6. Greta Garbo
Beginning her career as a silent movie star, Greta Garbo is often called the "divine" because of the way she avoided the paparazzi. Most well remembered for saying, "I want to be alone, I just want to be alone", the media dubbed her as the "Swedish Sphinx".
MGM capitalized on her introverted nature and used this to create an elusive persona- the woman of mystery. Greta was somber and melancholic. Even when the film was bad, Greta's exceptional performance overcame the holes in plot and dialogue.
7. Natalie Wood
Wood is a classic example of actors who started as child actors and successfully transitioned to young adult roles. Natalie was charming. However, it was her marriage to Robert Wagner that carries the most charm. How she married the same man twice.
Her death is also a mystery as she drowned to her death when on Wagner's boat. People nearby claim they heard a woman screaming and Wagner admits they fought before dying. Nobody knows the truth. Maybe love is never enough. I am sorry for romanticizing dead celebrity divorces.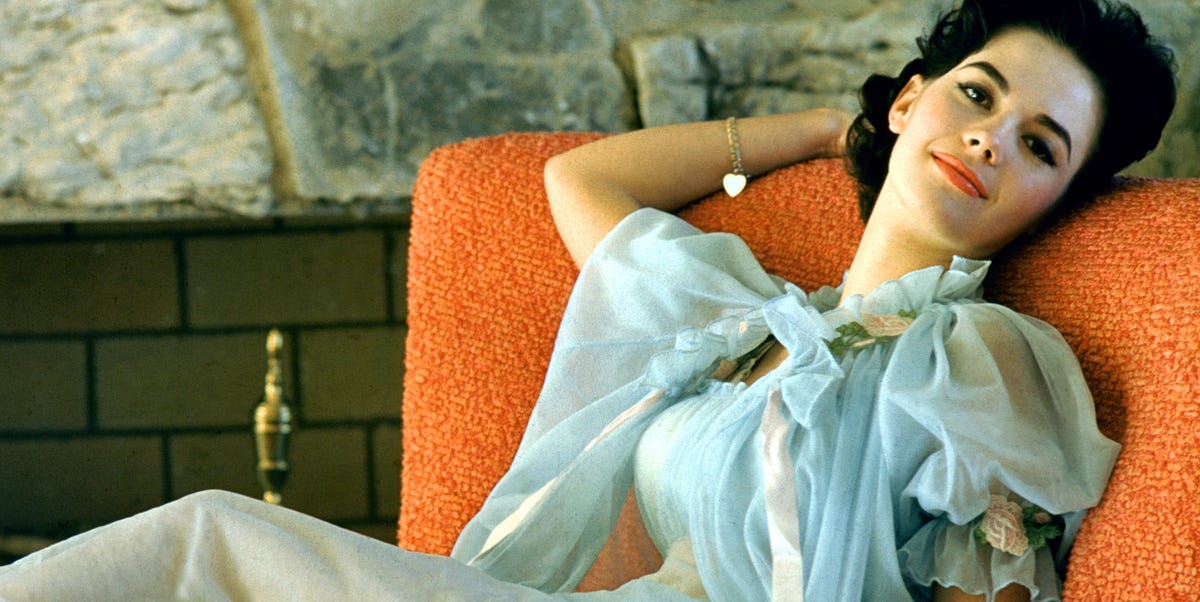 8. Elizabeth Taylor
Elizabeth is easily one of the kindest stars to ever exist. She invested all her free time into philanthropy for which she eventually won the Presidential Citizens medal. She was one of the first stars to take part in HIV/AIDS activism.
Of the many things that happened in her life, Taylor's 8 marriages caught the public attention like nothing else. She used this attention to generate interest in HIV/AIDS. A real heroine! 
9. Carroll Baker
Baker's range of roles from young ingénues to brash and flamboyant women established her as both a pin-up and serious dramatic actress. In addition to acting, Baker is also the author of two autobiographies and a novel.
Also Read:  Top 20 Richest Actresses In The World (2021)