Adnan Sami is a singer that blurs the lines between western and classical music while infusing his compositions with just the right amount of both. The man has been in the industry for more than 30 years and has had a career that is as impressive on a professional level as it is on a personal level. 
Adnan, who was born in Pakistan, has a successful career in India as well. After winning numerous honors for his music, he was included in the Limca Book of Records in 2003 for becoming the only Asian singer to sell out Wembley Stadium on two consecutive nights. Plus, there's more. He has performed at several major performances throughout the world as a classical concert pianist. He was even named the Keyboard Discovery of the 1990s by Keyboard magazine, and he received a Special Award from the United Kingdom Parliament.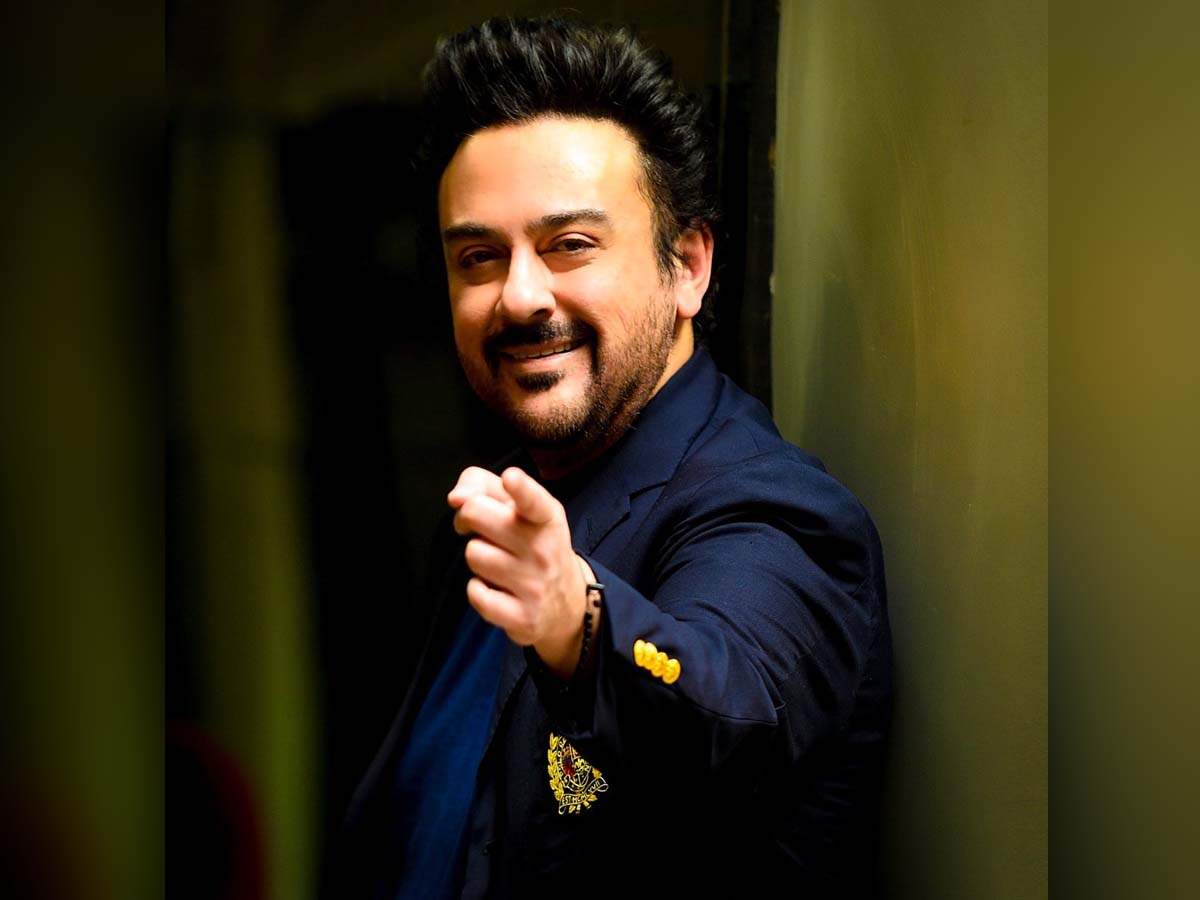 He began his career with English songs, and his first hit was named "Run For His Life". Adnan has even starred in a Pakistani film called 'Sargam', which few people are aware of. He is also the youngest recipient of the Naushad Music Award for Excellence in Music, as well as the Prime Minister of Pakistan's Lifetime Achievement Award and the Government of India's Glory Of India Award.
Besides his professional achievements, Adnan has a success story in terms of coming in shape. Adnan was given only six months to live by doctors in 2006 when he weighed 230 kilos. Adnan regained his life and lost 167 kilos in 16 months by following a healthy diet and exercising regularly. He is married to Roya, a German girl. The couple has a daughter together.
As Adnan celebrates his 50th birthday today, we've compiled a list of his top five songs, all of which are still on our playlist, illustrating that Adnan Sami truly has a voice for all seasons.
1. Kabhi To Nazar Milao – 'Kabhi To Nazar Milao' (2000)
Despite being two decades old, Sami's duet with Asha Bhosle for the album 'Kabhi To Nazar Milao' still makes everyone's hearts melt. This lovely ballad, which has a nostalgic feel to it, always has everyone singing along. It was music that had never been heard before, combining the piano, saxophone, and tabla, and it inspired many others to create similar songs.
Despite performing alongside one of India's most well-known and well-liked playback singers, Sami sparkled on his own and became an instant favorite with listeners.
2. Tera Chehra – 'Tera Chehra' (2002)
Sami rose to even more recognition after releasing his second album, 'Tera Chehra,' and it was the title single that propelled him to greater heights than he could have dreamed. The simple melody, which begins with the calming strums of the guitar before the massive drop of the tabla, amazes music enthusiasts from all over the world.
The music video, where Rani Mukerji playing his lady in red beautifully swings back and forth on a giant swing, only added to the song's popularity. Sami's soothing voice bellows a perfect rhythm in the softest and smoothest of ways, allowing it to join the list of some of the most romantic songs of all time.
3. Noor E Khuda – 'My Name is Khan' (2010)
'Noor E Khuda' from Karan Johar's 'My Name is Khan' (a movie that touched people's hearts around the world) was one song that stuck with them from the beginning. With Sami joining Shankar Mahadevan and Shreya Ghoshal on this track, the song will always be remembered for its heartfelt lyrics.
One can't help but sing along with Sami and his co-singers because the song is so passionate and heartfelt. His voice harmonizes so nicely with Mahadevan's that it's surprising this is their sole duet.
4. Bhar Do Jholi Meri – 'Bajrangi Bhaijaan' (2015)
When it comes to Qawwalis, Sami has the perfect voice for them, and it's hard to believe he hasn't done more. It was no surprise to see him singing Bhar Do Jholi Meri in Salman Khan's film "Bajrangi Bhaijaan." Here's a song that's all about the soul, the heart, and the beat.
The listener can clearly tell the singer enjoyed singing it as much as they enjoy listening, dancing, and even singing along with it. It is yet another song that demonstrates Sami's versatility. This is one track that gets everyone up and dancing, as he brings a piece of himself to the music.
5. Tu Yaad Aya – 'Tu Yaad Aya' (2020)
When Sami unveiled his new single earlier this year, there was a lot of excitement about how it would compare to his previous iconic tunes. The performer, on the other hand, had nothing to worry about, as the video's viewing and listening figures skyrocketed almost immediately after its launch.
When listening to the lyrics, Sami's voice, along with the amazing sound of strumming guitars, dribbling tablas, and his famous piano notes, hits all the right emotions. Sami once again has his audience close their eyes and sway away to a delightful melody with a romantic, harmonic song that is just as good as, if not better than, those enormous numbers for which he is so well known.
Also Read: Kishore Kumar Birth Anniversary– From Om Shanti Om To Zindagi Ek Safar, 7 Songs By The Legendary Singer You Should Listen To