Matthew Perry is most known for his role in 'Friends' as Chandler Bing, the Chan-Chan Man, and Miss Chandler Bong. For better or worse, his role, in one of the greatest television shows ever, defined him.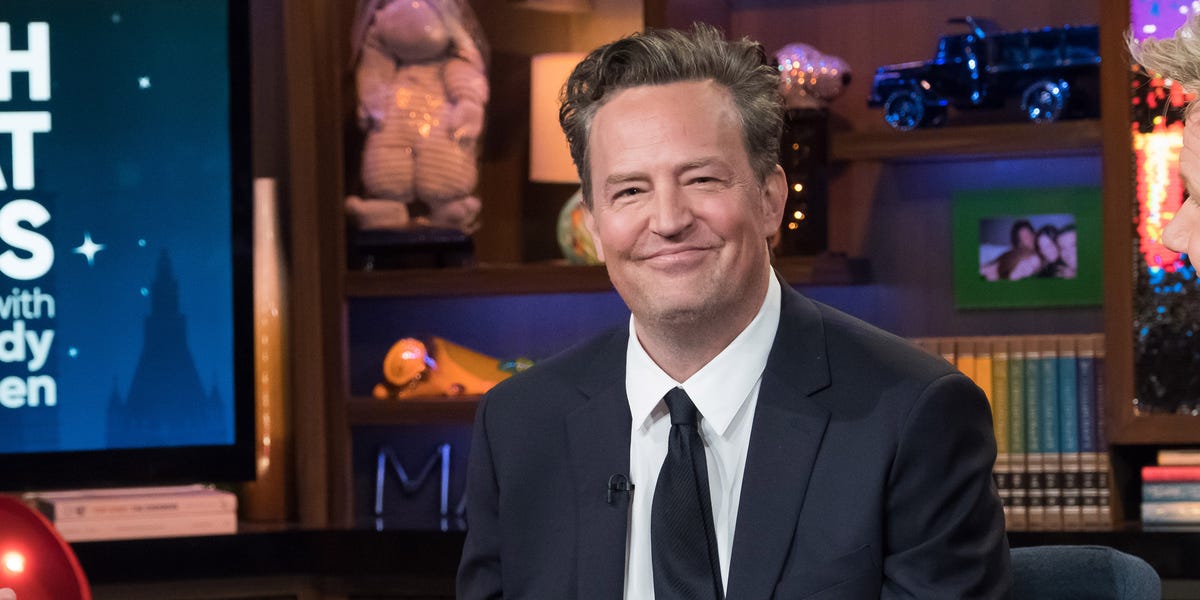 Chandler Bing will, almost certainly, always be Matthew Perry's most well-known part, as he played the character for ten seasons and did an excellent job at it.
Perry, on the other hand, has played a variety of parts on both the small and big screens throughout his career.
We're going to look at Matthew Perry's eight other terrific roles, in addition to the one that made him famous.
1. ALEX WHITMAN (FOOLS RUSH IN)
It's 1997, Friends is in its third season and has found its stride, Matthew Perry is already a great celebrity with a slew of accolades and awards under his belt, and he's about to star in his first feature film. Perry co-stars in the romantic comedy 'Fools Rush In' with Salma Hayek.
By any stretch of the imagination, this is not an award-worthy film. It's your typical rom-com, with Perry playing Alex Whitman, a nightclub builder who has a one-night affair with Isabel Fuentes (Hayek), which leads to an unexpected pregnancy. They decide to keep the baby and rush in. It's a decent enough flick, with a baby-faced Matthew Perry displaying his trademark charm and wit.
2. MURRAY (SCRUBS)
Matthew Perry was one of several interesting guest stars on the critically renowned medical comedy series Scrubs. Perry, just off the set of Friends, had a guest appearance in the fourth season of Scrubs in the episode "My Unicorn" in 2004. Perry portrayed Murray, the son of one of J.D.'s kidney transplant patients.
Murray was hesitant to help because his father wasn't present as much as he needed him to be and because he gave him "an old man's name".
Ultimately, it is revealed that Gregory is not his real father, but Murray still donates a kidney to him since he was a "good father". Matthew Perry, whose real father, John Bennett Perry, played Gregory, also directed the episode.
3. SAM (COUGAR TOWN)
Cougar Town is a 2009 sitcom featuring Courtney Cox (Monica from Friends) as Jules Cobb, a recently divorced woman in her 40s, navigating her new life with her son and friends. Three of Cox's 'Friends' co-stars Lisa Kudrow, Jennifer Aniston, and Matthew Perry, appeared as guests on the show which aired for six seasons.
Perry appeared as a guest star in the fifth season episode "Like a Diamond." He played Sam, a man that Jules collides with while looking for her wedding ring, which she had lost while driving.
Jules agrees to go on a date with Sam in exchange for him forgetting about the car damage. Perry is pleasant and witty, and he reminds me a lot of Chandler, but he's older and more self-assured.
4. RYAN KING (GO ON)
Matthew Perry made a comeback to television in 2012 with 'Go On', a sitcom produced by Scott Silveri, who worked on 'Friends' as a writer and executive producer.
The series also included Tony Award winner Laura Benanti, Tyler James Williams aka Chris from 'Everybody Hates Chris', Harold and Kumar's John Cho, to mention a few.
Perry played Ryan King, a sports talk radio personality whose boss (Cho) urges him to join a support group, while he tries to move on from the death of his wife. He meets a strange group of people there and reluctantly admits that counseling may not be such a horrible idea after all.
'Go On' was a touching comedy that thrived on a happy-sad tone with a hint of Community-style silliness. Regrettably, the show was canceled only after season one.
5. MIKE KRESTEVA (THE GOOD WIFE, THE GOOD FIGHT)
Matthew Perry is a witty individual. Most of his performances have been in comedies, whether on TV or in films, and his portrayal of TV's Sarcasm King Chandler Bing on 'Friends' has pretty much defined him. In the end, when you see Matthew Perry, you expect him to be nice and funny.
That's the way things are. That's why his appearances on 'The Good Wife' and its offshoot series 'The Good Fight' are so refreshing and unexpected.
Perry made multiple guest appearances in both the series, portraying Mike Kresteva, a lawyer and former Republican governor candidate who works for the US Department of Justice and uses a variety of dirty tricks to get what he wants. For the first time, you can watch Matthew Perry without seeing Chandler because he's a villain through and through.
6. MATT ALBIE (STUDIO 60 ON THE SUNSET STRIP)
After Friends, Matthew Perry starred in Aaron Sorkin's comedy-drama 'Studio 60 on the Sunset Strip', which was a short-lived behind-the-scenes look at a fictional sketch-comedy television series similar to Saturday Night Live.
The event received mixed reviews, with TV comedians praising it the most. However, it has a 100% fresh rating on Rotten Tomatoes and has been nominated for an Emmy Award.
Bradley Whitford, Amanda Peet, Sarah Paulson, Steve Weber, and Matthew Perry were among the stellar cast members of Studio 60. Perry played Matt Albie, the imaginary show's newly rehired executive producer and chief writer. Matthew Perry was nominated for a Satellite Award for Best Actor in a Drama Series.
7. JOE QUINCY (THE WEST WING)
Aaron Sorkin's award-winning political drama The West Wing is widely considered one of the best and the most influential television programs of all time. 'The West Wing' is the eighth best-written TV series, according to The Writers Guild of America.
From 1999 until 2006, the show aired for seven seasons. Matthew Perry, who played Joe Quincy on The West Wing in 2003, had three guest appearances.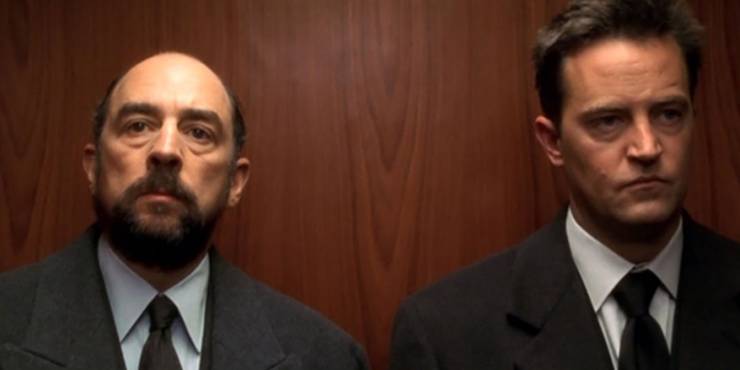 Joe Quincy was a Republican lawyer who worked for the Democratic Bartlet administration as Associate White House Counsel.
Quincy was essential in securing the resignation of a Supreme Court Justice and exposed a controversy involving the Vice President. Matthew Perry was nominated for two Primetime Emmy Awards for Outstanding Guest Actor in a Drama Series for his work.
RON CLARK (THE RON CLARK STORY)
Matthew Perry, in 2006, starred in The Ron Clark Story, a television film based on the real-life educator Ron Clark. The Ron Clark Story stars Matthew Perry as the titular teacher who leaves his small hometown to teach at a New York City public school, directed by Ronda Haines, who also directed the critically acclaimed film Children of a Lesser God.
He soon discovers that the pupils at the school are divided into groups based on their academic abilities. Even though the principal planned for him to be assigned to the honors class, Clark chooses to enroll in the most disadvantaged class.
Clark tries to reach through to his students and prepare them for life despite the different challenges and tribulations. For his performance, Matthew Perry was nominated for a Golden Globe and an Emmy.
Also Read: Happy Birthday, Andy: Andy Samberg's Best Roles Through The Years