Money Heist gave us a beautiful ending no doubt but with a sorrowful goodbye.
Four years before, we were introduced to some characters that would soon become one of our favorites– whether it was Professor with his genius mind, Lisbon with her badass attitude, Alicia amplifying that temperament, Denver with his strange laugh, Monica with her Stockholm Syndrome, Nairobi with her vulturous eyes and Tokyo with her anger issues– La Casa De Papel or Money Heist soon become a global phenomenon. 
1. Professor and Lisbon 
"Na jaane ye zamaana
Kyun chaahe re mitaana
Kalank nahi ishq hai kaajal piya"
Professor and Lisbon had the best relationship– from enemies to lovers. Kalank's title track accurately portrays their relationship as he was a thief and she was well, a police officer.
2. Denver and His Laugh 
"Aye khuda tu bol de tere baadlon ko
Mera yaar hans raha hai
Baarish ki jaaye"
Remember Denver's funny and adorable laugh? This song by B. Praak is centered around someone with an incredible laugh. Who fits the description? None other than Denver!
3. Berlin 
"Dil ko churaana neendein udaana
Bas yehi mera kusoor
Vaadon se apne mukarta nahin
Marne se main kabhi darta nahin"
Who is the real Badshah of Money Heist? Yeah, we know that The Professor is incomparable. But Berlin was the real mastermind. He had a vision, a soul of a child, and a heart of a lover. Even if initially he appeared to be an egoistic and self-centered human, we soon realized how dedicated he was to his principles. Truly, he was the real king. 
4. Helsinki and Nairobi
"O jaate nahi kahin rishte puraane 
Kisi naye ke aa jaane se 
Jaata hoon main toh mujhe tu jaane de
Kyun pareshan hai mere jaane se*
Nairobi and Helsinki *sobs already* had one of the most beautiful bonds in the series. The fun times they had together and the way they supported each other– just re-imagining that the last scene of Nairobi breaks us down.
5. Nairobi 
"O Jugni O, patakha guddi O,
Nashe Mein ud jaaye re haye re
Sajje khabbe dhabbe killi ho"
"Let the matriarchy begin" – this single sentence described Nairobi.
She was strong, fearless, and resilient. With eyes that reached every nook and cranny to keep things running smoothly, she was the mirror image of Bogota–no wonder the two fell in love.
6. Palermo 
"Junoon hai mera
Banoon main tere qaabil
Tere bina guzaara
Ae Dil Hai Mushkil"0
Every one of us must have at least once wished to have a lover like Palermo.
The way he looked at Berlin and the light in his eyes when the two danced together sharing intimate moments– Ae Dil Hai Mushkil is a perfect ode to his underrated love story. 
7. Rio and Tokyo
"Jo tum na ho… toh hum bhi hum nahi
Na chahiye kuch tum se zyada tum se kam nahin" 
What commenced the second heist? That one phone call from Rio because he was unable to survive without Tokyo.
He never looked at another person for a second because practically his entire world revolved around Tokyo. 
8. Arturo Roman
"Nayak nahi khalnayak hu mai
Zulmi bada dukh dayak hu mai
Hai pyar kya mujhko kya khabar
Bas yaar nafrat ke laayak hu mai"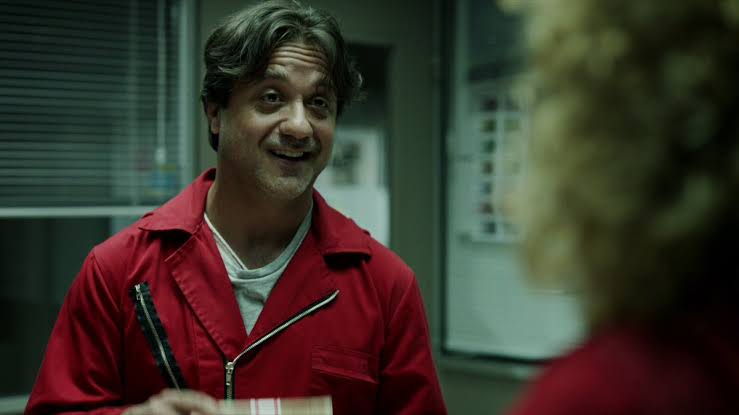 Is it possible for a real human to be that annoying? Probably the most hated antagonist in the history of antagonists, everyone was waiting for him to die in the last season.
9. The Professor 
"Yeah I'm coming back to the race
Tell me if you ready!
Can you take the pace?
This time wanna make you see
Ain't nobody gonna play game like me"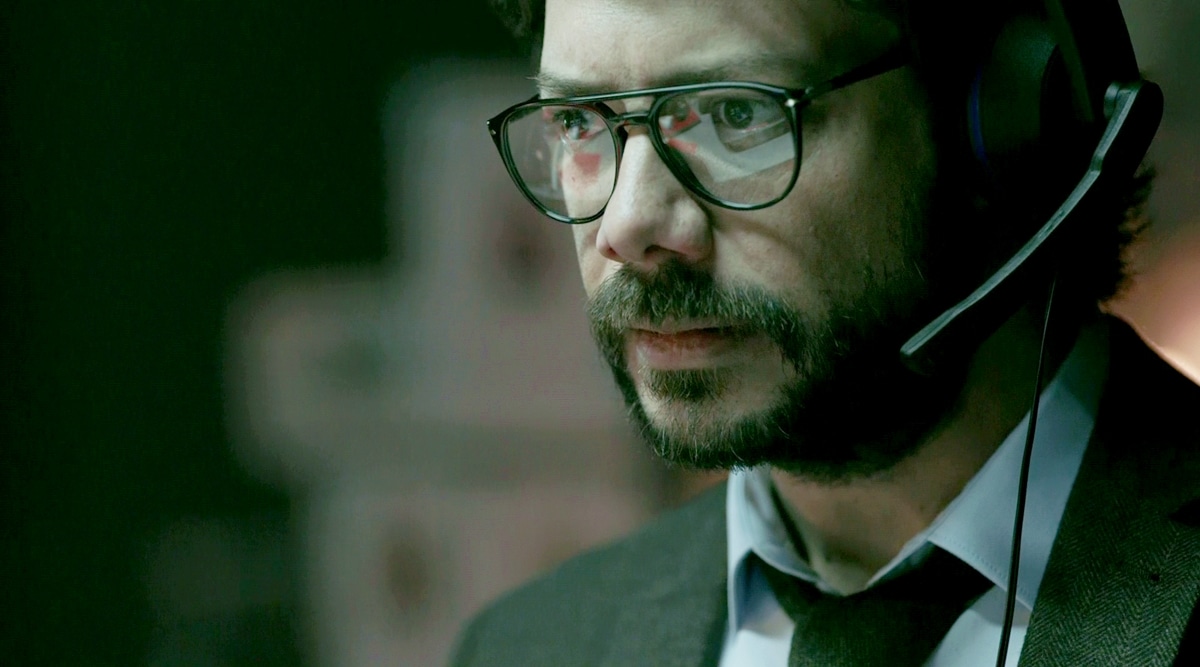 If life was a game, The Professor would have won without any strong opponent. Simple is the real illusion– and Sergio did not leave a single opportunity to surprise us.
10. Alicia Sierra 
"Teri akad ki rassi jal jayegi
Pakad mein iski aag hai
Yo inchi tape se naapegi 
Teri Kitni Unchi Naak Hai"
Not gonna lie, Alicia was a badass. It is not a simple task to be nine months pregnant, have a whole force searching you and trying to find The Professor.
What not even the entire Madrid could do in weeks, she did all of it alone in a couple of hours.
Also Read: Bollywood Moodboard Ft. Kishore Kumar