To begin with the director of the film, Jhund is directed by Nagraj Manjule, a Marathi director marking his debut in the Hindi movie direction with Jhund. Taking charge of the screenplay, story and dialogues Manjule took explicit control of the script and won't disappoint you with his leadership.
The highest-grossing Marathi film of all time, Sairat, is also the brainchild of this talented personality. He is really the jack-of-all-trades with the exception of mastering most of them. 
Vijay Barse, a social worker from Nagpur who is also the founder of Slum Soccer, an organization that encourages underprivileged children through football, is the character on which the story is based. The part-biopic and part-sport film peek into the life of Barse through the most sincere route possible.
Featuring in the lead role is non-other than the legendary actor of our Cinema, Amitabh Bachchan who has played the role of "Vijay" in more than 20 productions. So, with the name already matching with his range of theatrical skills, you know that Big B won't be disappointing you with his performance.
On top of that, after the remarkable success of Manjule's film Sairat, the audience was highly anticipating Jhund where Bachchan joined hands with Manjule.
Since the release of the trailer and poster, netizens developed an immense craze but the pandemic made us all wait longer for this collaboration.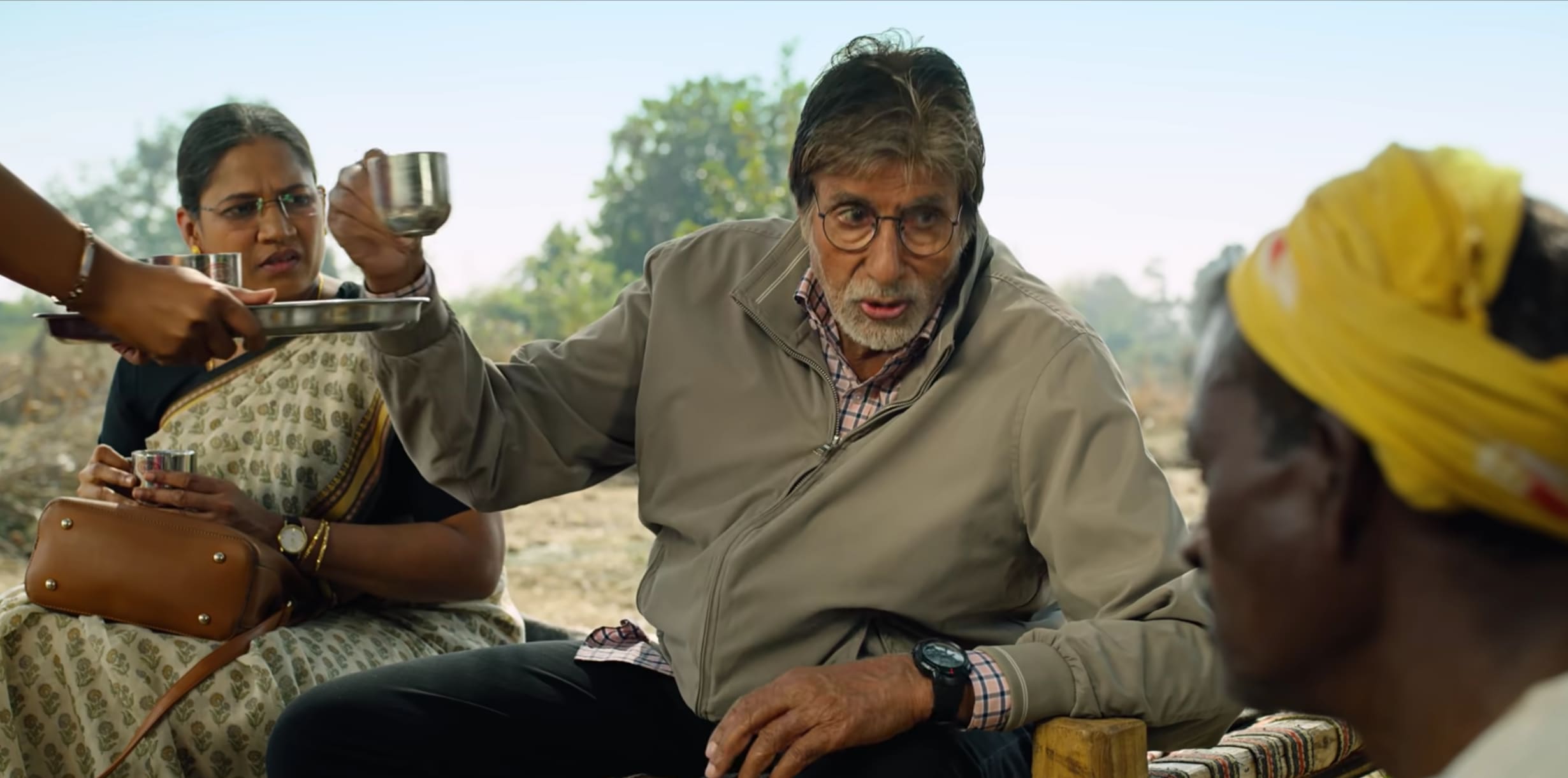 However, the movie had many other actors like Akash Thosar and Rinku Rajguru, both of them being in the lead roles in the film Sairat, but Manjule did a great job of balancing between the actors and script so that none of the aspects from the movie is ignored. 
Coming to the story, as it is based on the life of Vijay Barse, it follows a retired professor who forms a team of disadvantaged kids, incorporating them through football, and his challenges as he goes on to host the first National Slum Soccer and participates in the International Slum Soccer- that is basically what the film has in 176 minutes. You might be wondering why the filmmakers needed almost three hours to build up a sports saga.
It is true that the script is inspiring and engaging but it takes more than 40 minutes to build up the premise revolving around the adolescents who became victims of poverty, unemployment, drugs, theft, and violence.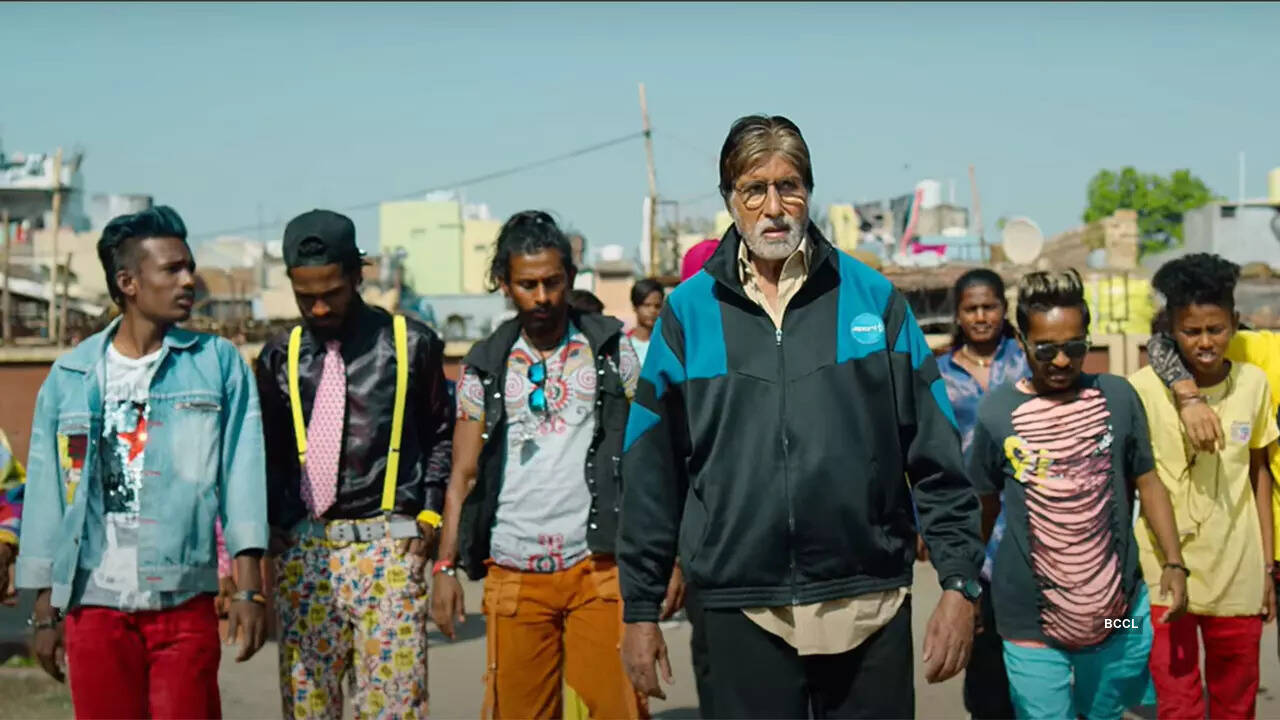 Again, with Big B being in the prominent role, he always stands out, outshining all others in the movie. Nevertheless, this time he was successful in blending with the story so that's one thing to count.
The rest of the characters are also brilliant. The team of youngsters is led by Ankush Gedam and Akash Thoshar as the villain in the film also delivers a remarkable performance.
If you are a fan of Bachchan, interested in sports and football, or have a real attachment to social issues, Jhund will be a fine way for you to spend your weekend.
Also Read: Tamasha – Of Hidden Metaphors And Symbolism