Ismat Chughtai is considered by many to be the fourth pillar of modern Urdu fiction along with Saadat Hassan Manto, Rajendra Singh Bedi, and Krishan Chandar. In terms of notoriety and fame, controversy and popularity, she is ahead of any other Urdu novelist.
Her personality and her writings are complementary to each other and consist of rebellion, compassion, innocence, and sincerity. She was associated with the progressive movement of Urdu, but unlike other communist writers of her time, she made internal, social, and emotional exploitation the subject of her stories instead of external, social exploitation.
Ismat Chughtai was born on August 21, 1915, in Badaun, Uttar Pradesh. She was an alumnus of the Aligarh Muslim University and it was here that she started pondering over deeper topics of internal exploration and struggles of coming out.
Lihaaf is one of her most known and controversial short stories. The short film is based on the novel. The film directed by Rahat Kazmi came out in 2019 and the screenplay has been co-written by Sonal Sehgal and Rahat Kazmi.
The cast includes Tannishtha Chatterjee as grown-up Ismat Chughtai, Anushka Sen as young Ismat Chughtai, Sonal Sehgal as Begum Jaan, Rahat Kazmi as Shahid Latif, Mir Sarwar as Nawab Sahib, and Shoib Nikesh Shah as Saadat Hasan Manto.
The movie deals with how the writer was summoned for an obscenity trial for writing this story 'Lihaaf' which explores a woman's struggles of coming out and exploring her homosexuality.
The experiences of a young Ismat who was exposed to the idea of homosexuality couldn't really accept it like any other member of the conservative society she comes from. For her, it was a foreign concept which she couldn't fathom.
But slowly as she spends time with Begum Jaan she develops a soft corner for her. It dawns upon her how the Nawab's 'trophy' wife was really lonely at heart and all she needed was love. Despite the beautiful Begum Jagan's attempt to get closer to young Ismat rather forcefully and her dissent towards the action, she doesn't entirely blame her(Begum Jaan).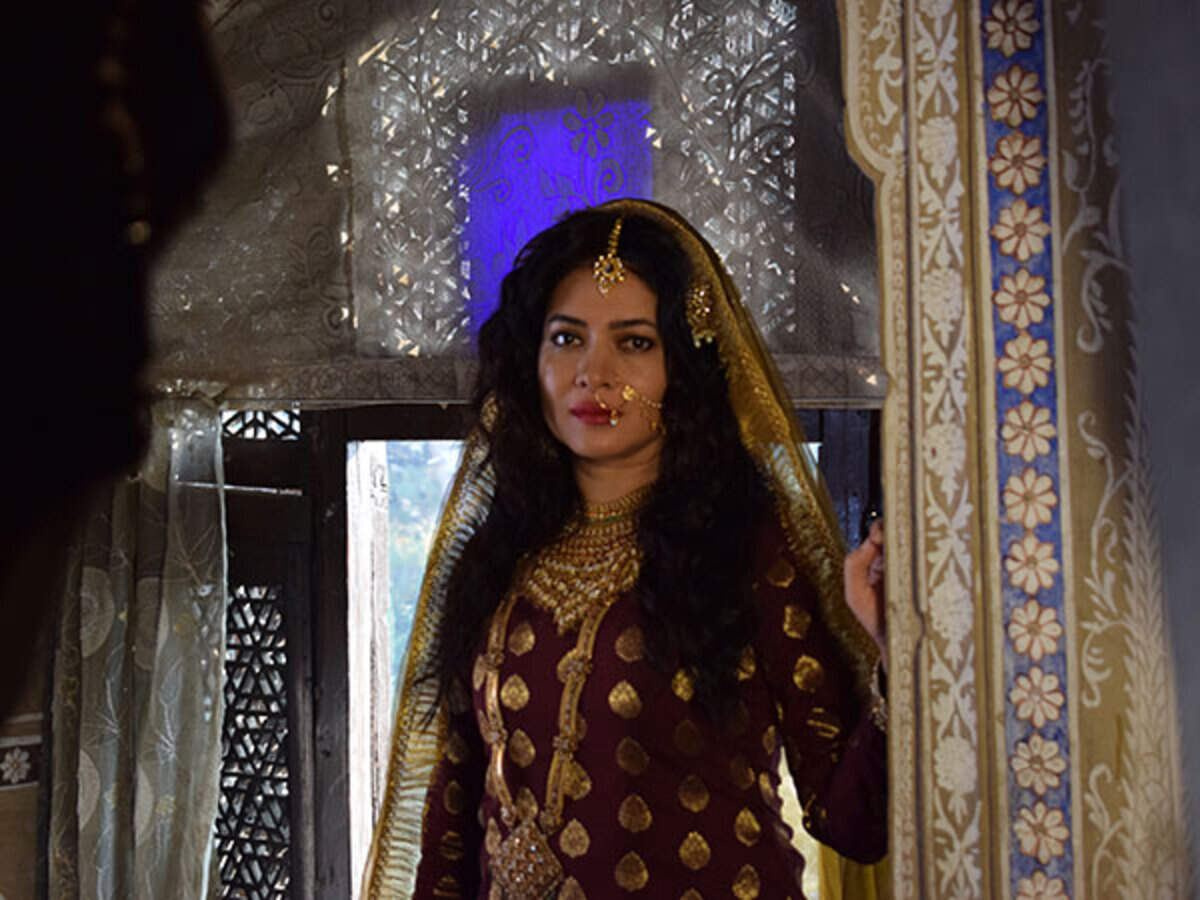 It is a beautifully woven story that taps on the conservative, boxed thinking of society. Ismat Chughtai was a writer with a very ahead of her times approaches so much so that the people, especially men called her blasphemous for attempting to write such stories.
The movie also shows the struggles of a grown-up Ismat who is now married and has a daughter. It shows how the trial, backlash, and controversy affected her and her relationships.
It also briefly showcases how she was supported by Manto, her friend from university and also a contemporary writer. Manto too was criticized for writing obscene and indecent stories.
Talking about the technical aspects of the movie, it remains a little too underwhelming. The movie seems to focus more on the courtroom scenes rather than the actual short story which eventually increases its runtime. The setting and creation of a pre-partition India are good enough.
The characters however don't really appeal as Urdu-speaking. The dialect is often shaky and the pronunciations are a bit off at places. The actors have given decent performances overall.
Also Read: Money Heist Review: It Is A Heist Of Your Heart As Well As Your Mind!