Ooty is a pleasant destination to visit because it provides a family atmosphere with museums and gardens while also catering to adventure seekers. Not to mention how the abundance of nature and unparalleled beauty entices visitors to immerse themselves in its atmosphere.
Travellers will find plenty of things to do in Ooty. While you can always do the normal touring and see various Ooty attractions, there are also some unique experiences to be had. The place will keep you active and entertained, from camping adjacent to Emerald Lake to participate in adventurous activities in and around Ooty. For all those who want to quench their souls with some natural beauty and serenity, find some entertaining activities to do at the hill station listed below.
1. Stay In British Bungalow
A bungalow overlooking an enchanting waterfall is a rare vision that all nature lovers wish to record, and here is your chance to fulfil your desire for a stay surrounded by greenery and calm.
This British-style villa in Ooty promises the best stay experience imaginable; the property is surrounded by tea plantations, and the Kalhatty waterfalls create a cascading effect.
There are five historic cottages that can house up to 20 people at a time, as well as a snooker, swimming pool, and other amenities.
A typical package includes food, lodging, and a campfire, as well as music, trekking, and other activities.
2. Ride on A Speedboat In Pykara Lake
The Pykara River flows north of Ooty, rising from the Mukurthi hill and giving birth to a succession of beautiful waterfalls and the enormous Pykara Lake. While the trip to the lake is beautiful in and of itself, the boating inside is equally so.
Pykara Lake, which is surrounded by a lush green shola forest, was created as a result of the river's dam and power plant. The river tumbles down the cliffs a few hundred metres north of the lake, forming the famous Pykara Falls. The nearby Boat Club (or Boat House, as it is more commonly known) adds to the allure of this little panoramic tourist complex nestled among the hills.
3. A Ride In Nilgiri Mountain Railway
Whatever type of ride you prefer, there is always a kaleidoscope of changes going on around you. Landscapes, people, language, culture, and food are frequently affected by these changes. As a result, transitions excite me just as much as visiting a new location.
This railway travel, especially the full journey from Mettupalayam to Ooty, is highly recommended.
The railway is truly a piece of world heritage, bringing you back to the era of steam engines.
The trip is priceless because of the vistas of the Nilgiri biosphere reserve from the train.
The entire voyage is staffed by mountain train employees, who make stops at a few spectacular viewpoints.
4. A Visit To Madurai Tiger Reserve 
With Bandipur National Park and Nagarhole National Park to the north and the Wayand wildlife sanctuary to the south, Mudumalai National Park is one of the most important ecological systems in the country. Between them, they are home to about 500 animal, bird, and reptile species, as well as several insect species. 
The National Park, which is known for its tiger population, was recently designated as a Tiger Reserve, with a population of roughly 103 tigers. Without a doubt, anyone who enjoys nature will find the location stunning and appealing.
5. Birding In Ooty
Birding in Ooty is a once-in-a-lifetime experience for photographers and wildlife enthusiasts alike. The vibrant colours, as well as the quiet and muted singing in the air from the magnificent birds circling above your head around the trees, will bring your spirit the tranquilly it deserves!
If you enjoy exploring exotic species in the hills, then this nearly 4-hour birding tour in Ooty is the perfect activity for you this long weekend! With over 200 distinct types of birds, the hill station has provided a safe haven for rare and valuable bird species!
6. Visit A Pine Forest
The Pine Tree Forests in Ooty are the finest site to visit for nature enthusiasts who want to admire the huge vistas of the Nilgiri hills while also taking in the jaw-dropping sights. This lovely place has a lot to offer tourists of all ages, and one of the most enchanting things about it is the visual canvas of towering and magnificent trees.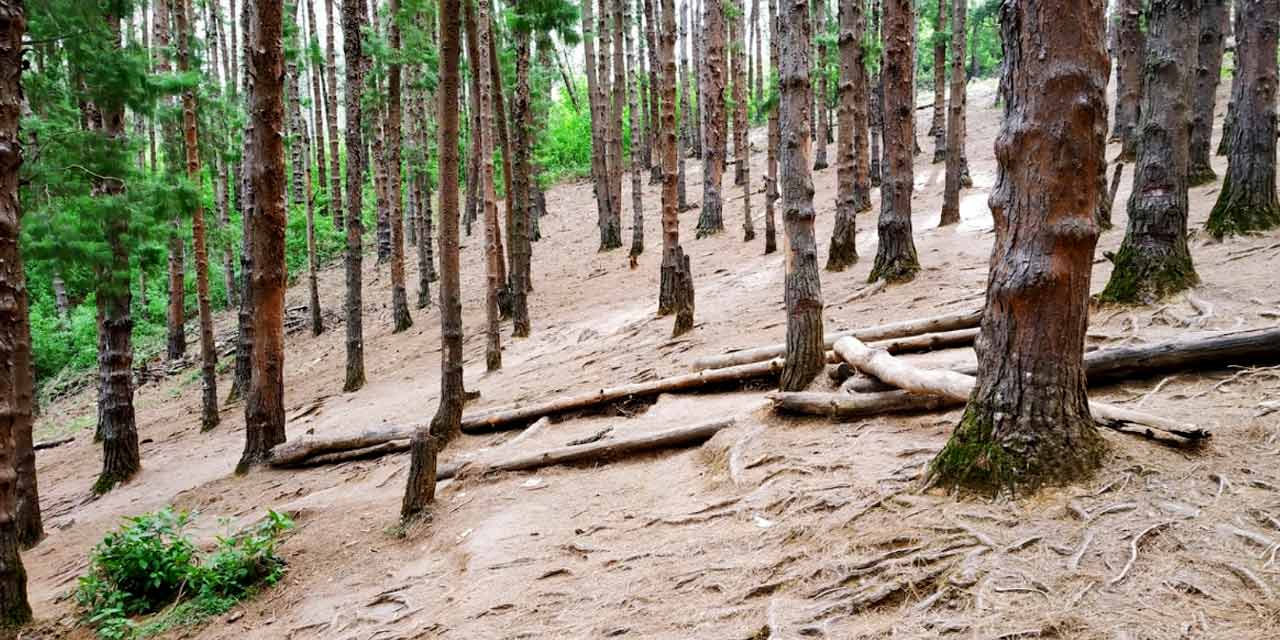 It is a well-known shooting location in Ooty. The soaring pines, spectacular views, and pleasant ambience make it an ideal location for filming a variety of films. Several Bollywood blockbusters have been shot here, including Qayamat Se Qayamat tak, Khuda Gawah, Sadma, Dil, and Deewana.
Also Read: