Free Guy, the recently released American science fiction action comedy film directed by Shawn Levy film on Disney+Hotstar has been trending on social media platforms.
It is uproariously fun, delightfully charming, and unexpectedly sweet, with Ryan Reynolds perfectly in his element balancing action and comedy.
If you're still not sure if you should watch it or not then we at BuzzPedia are here to help you out, here are some of the highlights of the film.
The Gist: Guy (Reynolds), a perpetually optimistic fellow who lives in Free City, has everything going for him. His mantra is, "Don't have a good day – have a great day!".
He gets up every day, puts on the same blue shirt, orders the same coffee from the same barista, and goes to work as a bank teller, where he jokes around with his security guard best friend Buddy (Lil Rel Howery) as heavily armed badasses in sunglasses robs the establishment daily.
Indeed, the streets of Free City appear to be chaotic; those sunglassed badasses are continuously committing felonies, murders, and other acts of extreme violence.
It's strange how Guy keeps his lively demeanor in such a crime-ridden environment. He refers to the wrongdoers as "heroes," which is odd. It's as if Free City is morally flipped on its head, and Guy's entire existence is preprogrammed or something.
That's because it's all preprogrammed, and life in Free City isn't living. Guy is a non-player character (NPG) in Free City, a massively multiplayer online role-playing game (MMORPG), who exists to be robbed, beaten, or assassinated by the sunglass badasses, who are the playable characters (PCs), to improve their points. This matrix, however, may have a flaw, and that flaw is (stop for dramatic emphasis) LOVE.
Guy is smitten by Molotovgirl, a PC, and begins puppy dogging behind her. Molotovgirl is Millie (Killing Eve's Jodie Comer), who plays not to slay and obliterate everything, but to track down the code she believes was stolen from her and her former game-building collaborator Keys (Stranger Things' Joe Keery).
Life Itself was their game, and it was essentially a less violent version of Free City.
If Free City guru Antwan (Taika Waititi) truly paid them for the intellectual property rights, it wouldn't be such a big thing, but he's a real jerk, the kind of man you don't want to be in the same room with.
He's the kind of hyperactive billionaire adult you want to smack a thousand times.
Performance Worth Watching: Guy is a fastball in Reynolds' strike zone, even though he doesn't have a single snarky bone in his body.
A home run would've been possible with a tighter screenplay, but a respectable single followed by a stolen base isn't awful.
Memorable Dialogue: Guy REALLY likes his coffee and expresses it with a line that only Ryan Reynolds could deliver: "It's like losing my virginity — but in my mouth!"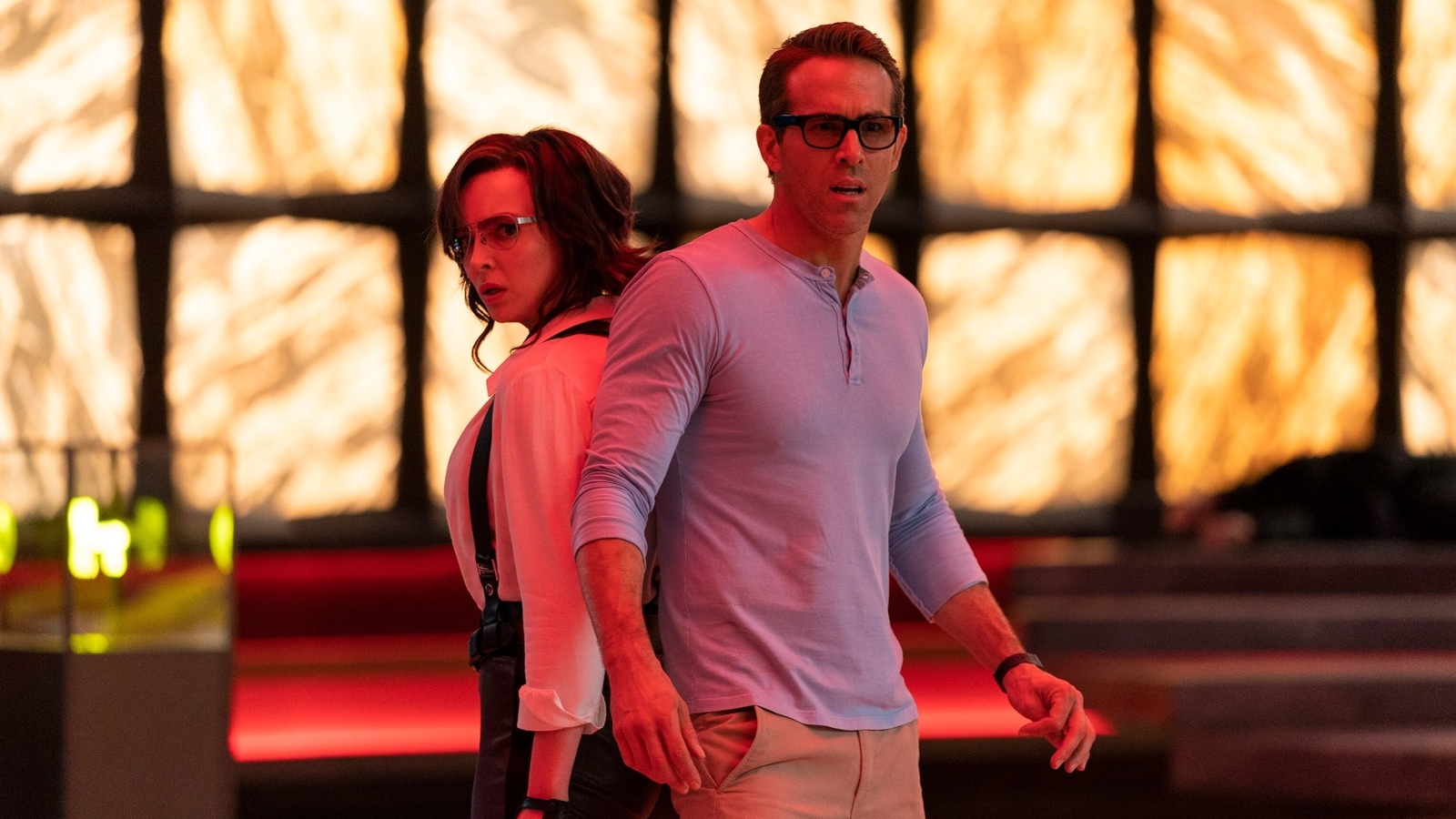 This stuff is continuously half-assed by the film, which is good because who would ever cast Reynolds is something we should take seriously anyway? Means his past four films were Hitman's Wife's Bodyguard, The Croods 2, 6 Underground, a Michael Bay flop, and Detective Pikachu.
Levy has a similar track record, having directed mediocre fares such as the Night at the Museum films, the megaclunker Real Steel, and a slew of slick comedies.
He keeps Free Guy smooth-sipping and nearly-but-not-quite thematically nourishing, and he maintains a high level for VFX (visual effects) that almost makes us wonder if the Free City sequences are CGI or shot on location (although they almost certainly are CGI).
Otherwise, the film has a messed-up plot, a 45-minute climax that will make you check your watch, too many scenes of people tappity-tappity-tapping furiously on computer keyboards, a tossed-in WGAF (who gives a flip) love story, perfectly adequate supporting performances from Comer and Howery, who aren't allowed to reach their charismatic potential, and references to mega movie franchises that it incorrectly believes is All of this barely holds together long enough to be useful, which isn't much.
Watch IT. For Reynolds fans, Free Guy is almost certainly a must-see. It's undoubtedly a halfway-decent escapist popcorn-muncher, with action that's occasionally humorous and enjoyable.
Also Read: 10 Of The Best French Shows On Netflix That You Shouldn't Miss