Children that have celebrity parents have a life that most people can only dream of. These children are born into the spotlight and grow up in a world of fame and money.
While some children are raised in the lap of luxury, others have a lot more ordinary childhood than you might assume.
Here's a glance at the 10 richest kids in the world 
1. Stormi Webster
Mom Kylie Jenner's net worth: $700 million
Dad Travis Scott's net worth: $50 million
Stormi Webster, who is two years old, is living the good life. She went on tour with mom Kylie Jenner and dad Travis Scott as an infant — previous to their breakup — and had her room backstage at every venue.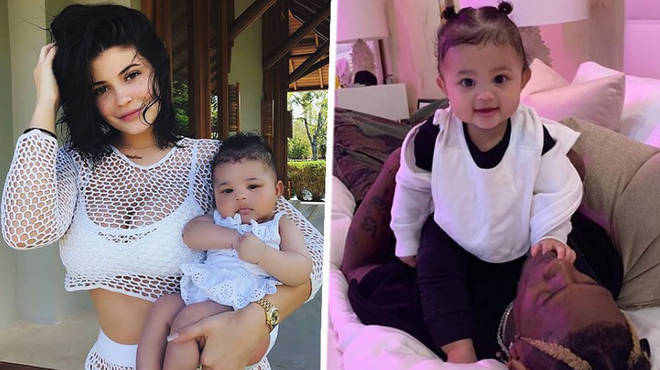 She has a real-size playhouse, a $1,180 Louis Vuitton bag, and a fleet of toy cars, including a Mercedes with a "Stormi" license plate.
Every year, the toddler gets a "Stormi World" birthday celebration, including a miniature theme park depicting her favorite things.

2. Blue Ivy, Sir, and Rumi Carter
Mom Beyoncé's net worth: $500 million
Dad Jay-Z's net worth: $1 billion
Beyoncé and Jay-Z have three children: Blue Ivy, eight, and Sir and Rumi, three. Beyoncé and Blue Ivy were pictured in similar couture Alexander McQueen dress at the Los Angeles premiere of "The Lion King" in 2019.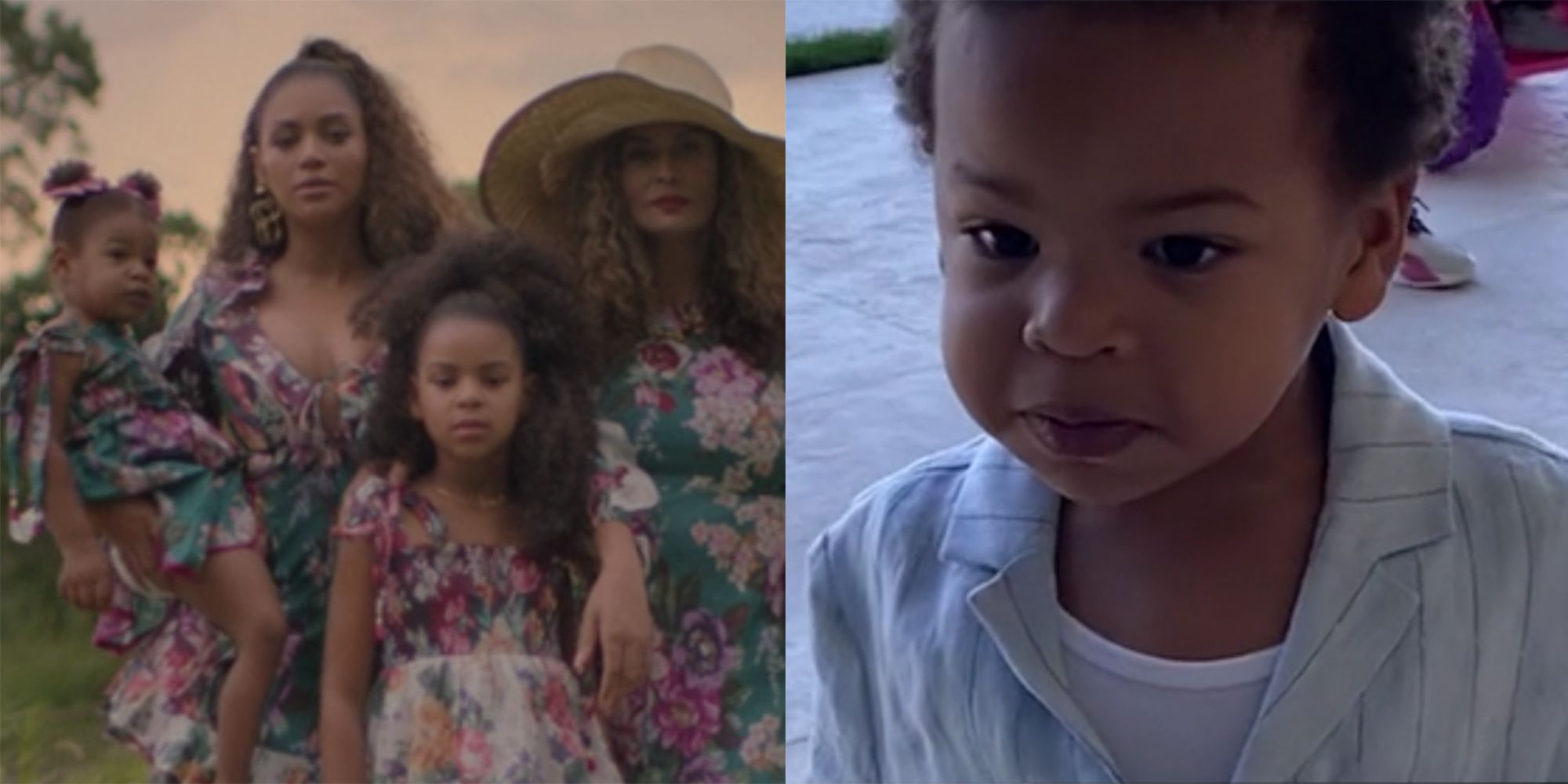 Blue Ivy, the couple's eldest daughter, was also spotted with her parents at the 2018 Grammys, with her mother holding her juice box—but she's coming into her own.
Her contribution to Beyoncé's "Brown Skin Girl" on the "The Lion King: The Gift" soundtrack earned her a BET Award in June, making her the youngest star ever to win a BET Award.
3. Suri Cruise
Mom Katie Holmes' net worth: $25 million
Dad Tom Cruise's net worth: $600 million
Suri Cruise, now 14 years old, has been raised by her mother, Katie Holmes since her parents separated in 2012.
The couple lives in New York City and is frequently spotted doing everyday activities such as grabbing smoothies and walking their two dogs.
Suri was described as a "very polite and well-mannered" girl who "doesn't come off as spoilt or like a star kid at all" in a 2020 US Weekly article—but she most clearly is. Suri has a $3 million wardrobe, according to Style.
4. Pax, Zahara, Shiloh, Vivienne, and Knox Jolie-Pitt
Mom Angelina Jolie's net worth: $120 million
Dad Brad Pitt's net worth: $300 million
Maddox, 19, Pax, 16, Zahara, 15, Shiloh, 14, and twins Knox and Vivienne, 12, are the children of Brad Pitt and Angelina Jolie, who divorced in 2016.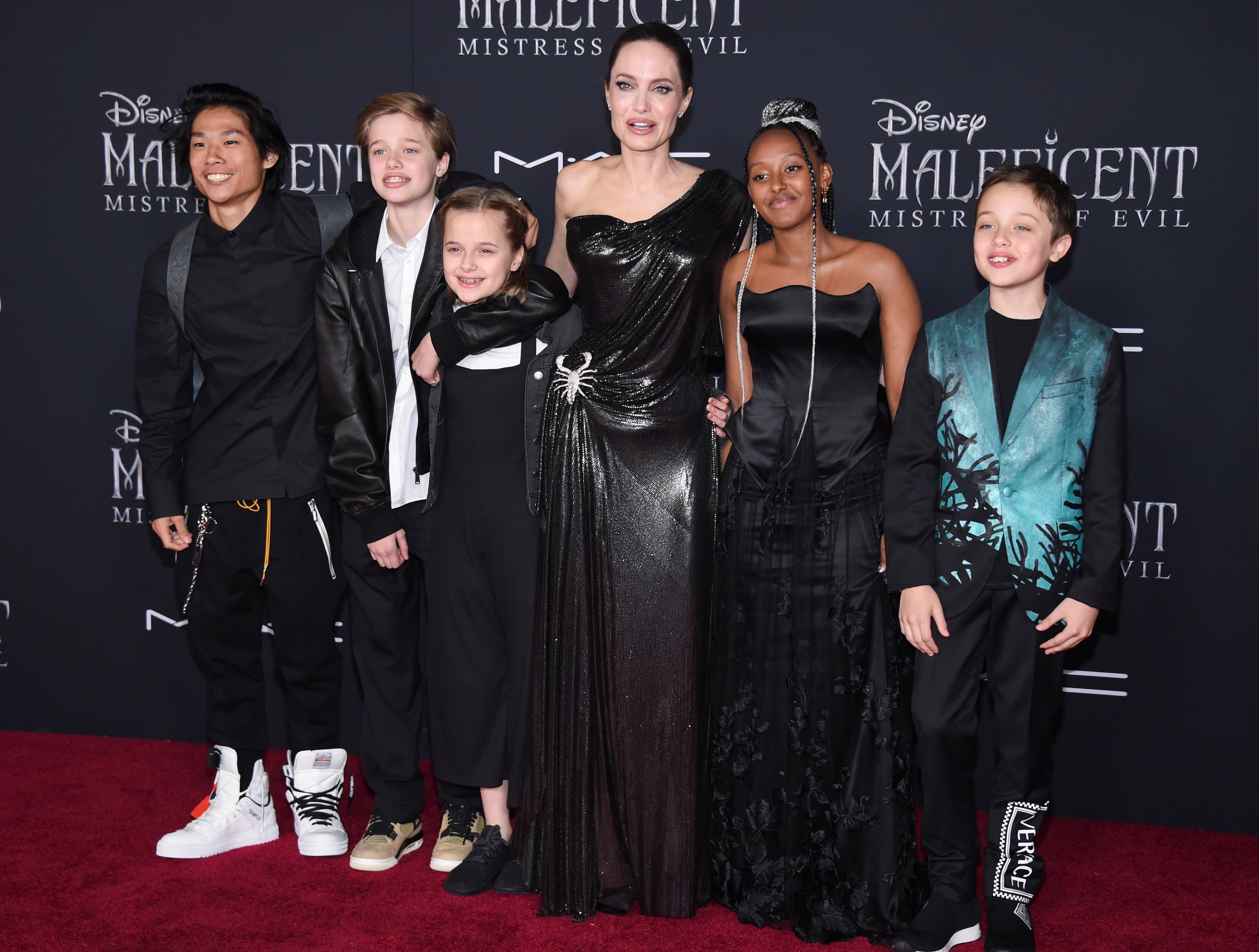 The kids have a history of flying on private jets and vacationing at their parents' $67 million French chateaus, Chateau Miraval.
Pitt's lawyer claimed in a statement filed in 2018 that the actor had spent over $1.3 million "for the benefit of [Jolie] and the underage" children since their breakup and had financed his ex $8 million to buy her present property.
Lionel Messi Net Worth | Salary Per Year | 7 Key Facts | Best Lifestyle
5. North, Saint, Chicago, and Psalm West
Mom Kim Kardashian West's net worth: $900 million
Dad Kanye West's net worth: $3.2 billion
Brad Pitt and Angelina Jolie's children are Maddox, 19, Pax, 16, Zahara, 15, Shiloh, 14, and twins Knox and Vivienne, 12, who were born after their parents split in 2016.
The children have a history of traveling on private aircraft and vacationing at Chateau Miraval, their parents' $67 million French chateaus.
Pitt's lawyer claimed in a statement filed in 2018 that the actor had spent over $1.3 million since their breakup "for the benefit of [Jolie] and the underage" children and that he had financed his ex's current home for $8 million.

6. Cruz and Harper Beckham
Mom Victoria Beckham and dad David Beckham's net worth (combined): $450 million
Cruz, 15, and Harper, 9, are Victoria and David Beckham's children. (They also have two adult boys, Brooklyn, 21, and Romeo, 18, who are both in their early twenties.)
The Beckhams' only child has a life that many people would desire, including sitting close to Vogue editor Anna Wintour during her mother's London Fashion Week show and meeting Princess Eugenie at Buckingham Palace on her sixth birthday.
Romeo's family held him a private and personal birthday party in one of their homes when he turned eighteen in September.
7. Alexis Olympia Ohanian Jr.
Mom Serena Williams' net worth: $210 million
Dad Alexis Ohanian's net worth: $40 million
Serena Williams' 3-year-old daughter, Alexis Ohanian, the daughter of tennis superstar Serena Williams and Reddit co-founder Alexis Ohanian, is unquestionably the apple of her parent's eyes.
Mom frequently shares photos of the two of them twinning on Instagram, while dad has shared shots of pancake art made for the tot.
The family appears to enjoy cooking together and having adorable spontaneous dance parties.

8. Maximilian and Emme Muniz
Mom Jennifer Lopez's net worth: $400 million
Dad Marc Anthony's net worth: $80 million
Jennifer Lopez and Marc Anthony divorced in 2011, but their 12-year-old twins, Max and Emme, remain their priority.
Lopez shared a nice Instagram video emphasizing a stay at home with their buddies for their 12th birthday, which was refreshingly typical.
Emme appeared at her mother's 2020 Super Bowl halftime performance and stole the show, proving that being J.Lo's daughter has its rewards.
9. True Thompson
Mom Khloe Kardashian's net worth: $50 million
Dad Tristan Thompson's net worth: $45 million
True Thompson, who is only two years old, already has a more lavish life than most.
Her parents are no longer together, but they continue to lavish her with affection, including a spectacular first birthday party complete with unicorns and a cotton candy machine.
Her room includes a $4,500 crib and a $1,525 Hermes comforter, and she's been shown wearing Gucci, flying on private aircraft, and lounging on a boat on her mother's Instagram account.

10. Valentina Pinault
Mom Salma Hayek's net worth: $200 million
Dad Francois-Henri Pinault's net worth: $7 billion
Valentina Pinault is only 13 years old, yet she has always been far more stylish than the ordinary individual.
She has lived a charmed life, from shopping with her mother Salma Hayek at the Balenciaga boutique in West Hollywood when she was 6 months old to visiting art festivals in Italy, vacationing in St. Barts, and even hanging out with Oprah in 2018.
Hayek shared a throwback photo of her then-new daughter as a newborn when Valentina turned 13 in September.
Also Read: 15 Highest-Paid Male Roles Of All Time