There's something for everyone who wants to enter the cinematic world of romance and seduction, from kinky obsessions to passionate relations, co-dependent addictions to scorching experiences. In the strange domain of the body, there are different types of partnerships, from startlingly vulgar to sublimely sensuous. In this post you will see a list of  popular Romantic Movies that are filled with Sexual Fantasies. 
Here are some romantic movies that inspire you to pursue your sexual fantasies:
1. Blue velvet(1986)
Director- David Lynch
When Jeffrey returns to his hometown, he sees a lovely singer and can't get her out of his mind. They start an affair, which leads to profound secrets and truths that threaten to take him to physical and emotional levels he never imagined.
2. Malena (2000)
Director: Giuseppe Tornatore
Renato, a 13-year-old Italian kid, lives in a tranquil small village. Everything is normal until Malena, a young war widow, enters his life. She is every man's desire and every woman's threat. Renato's life is suddenly changed forever by her.
3. Sex and Lucia (2001)
Director: Julio Medem
Lucia flees to an isolated island, believing her sad writer lover, Lorenzo, has committed himself. She meets two people there who are somehow linked to Lorenzo's background. She loses track of what's real and what's not after a time.
4. Shame (2011)
Director: Steve McQueen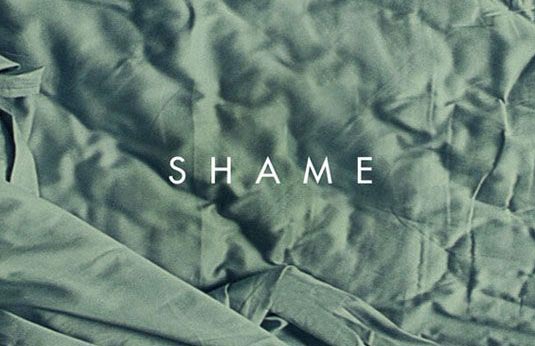 Brandon is a prosperous bachelor in New York with a fantastic appearance. He appears to have it all, but he hides the reality that he's a sex addict who masturbates at work. He loses his wits when his sister shows up unexpectedly and invades his privacy.
5. The Unbearable Lightness of Being (1998)
Director: Philip Kaufman
Tomas is a surgeon who goes for a procedure and meets Tereza, an innocent young lady with whom he returns. Tereza, on the other hand, discovers that Tom is a womaniser with a mistress. As a result, the three develop intricate, passionate relationships.
6. Bitter Moon (1992)
Director: Roman Polanski
On a cruise, Nigel and Fiona, an upper-class, intelligent couple, encounter a dynamic pair. Nigel is fascinated by the other couple's dark, sexual history, which leads him to the darker side of his marriage.
7. The Pillow Book (1996)
Director: Peter Greenaway
As she moves from one sexual adventure to the next, a Japanese model has a strange penchant for having calligraphers write on her body. She meets an English guy who meets all of her expectations and more one day. That's when the chaos starts.
8. The Dreamers (2003)
Director: Bernardo Bertolucci
In the midst of the Paris revolution, a tumultuous threesome with their own goals emerges. Everything changes when a brother and sister welcome a student into their life, and nothing can prevent them from crossing the line.
9. Exotica (1994)
Director: Atom Egoyan
Christina is the most renowned dancer at a popular strip club, which is owned by her ex-boyfriend, who also happens to be the club's owner. When a sad guy starts seeing Christina on a regular basis, he develops a sexual and psychological dependent on her.
10. Secretary (2002)
Director: Steven Shainberg
Lee is a mentally ill patient who frequently injures herself. When she finds a position as a secretary for a well-known lawyer, she twists the professional connection into a sadomasochistic one that puts them both on the verge of losing their minds.
11. Nymphomaniac: Volumes I & II (2013)
Director: Lars von Trier
Seligman, a single, lonely, but wise man, finds a battered woman on the side of the road and escorts her back to his house. She's a self-described nymphomaniac who begins to tell him about how she came to be in that position in her life.
12. Basic Instinct (1992)
Director: Paul Verhoeven
Detective Nick is tasked with solving a murder case. He considers the victim's girlfriend to be the most likely suspect. She seduces him into starting an intense fling that reaches new heights of desire and manipulation when he phones in to question her.
It is prohibited to watch sexy films, but it is an art to create and express sensuality with cinematic precision. Your imaginations can be slain by mystery, drama, and a little thrill with sensual representation. Set the screen ablaze with some of the best sexy films of recent years and immerse yourself in the intense sensuality. What are your views on these amazingly romantic movies filled with utmost sexual fantasies.
Also Checkout: 10 Best Christmas Movies Of All Time For Your holiday Watchlist