Couples rarely get the chance to spend meaningful time together in today's bustling world. When they do, a significant portion of their time is spent determining where to meet. By the time a decision is made, the desire to do anything has passed. So, the next time you get the chance to take your significant other out on a date, go to one of these locations, which will not disappoint either of you. From small little cafes to adventure parks and lively marketplaces, there is something for all types of couples.
1. Hauz Khas
Hauz Khas is the most popular place for couples in New Delhi, with the iconic Hauz Khas Complex, Hauz Khas Lake, Green Park, Deer Park, and many more heritage and urban institutions. The place's name literally translates to "royal water tank," and it has seen a lot of royalty and history over its time as one of the best things to do in Delhi for couples.
A lot of couples come here, as well as average people, to spend some quality time. Many couples choose Hauz Khas as a perfect location for their pre-wedding shoot, while others come here to have a few beers while listening to loud music in the city.
2. Garden of Five Senses, Saidul Ajaib
The Garden of Five Senses is one of the best spots in Delhi for couples to spend a long romantic walk with their loved one, with several theme areas including a part inspired by Mughal Gardens, pools with water lilies, bamboo courts, herb garden, and solar energy park. The Garden is the ideal area to spend some quality time with your sweetheart, with beautifully planned landscapes and a selection of eateries to pick from.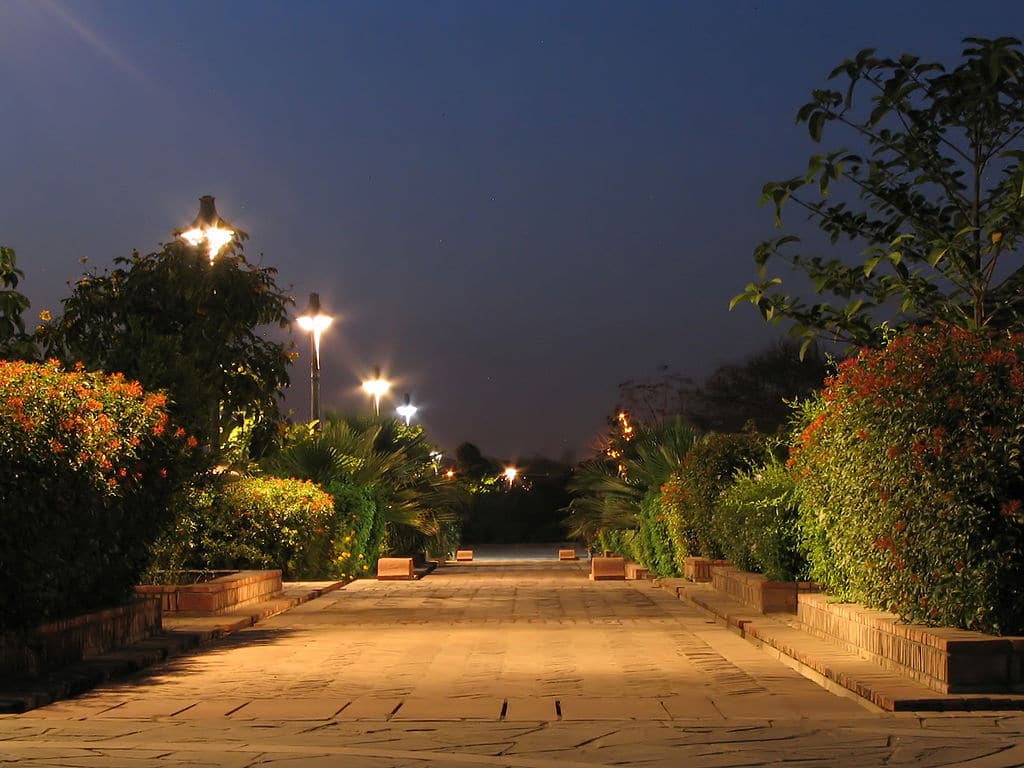 3. Connaught Place
One of New Delhi's oldest and largest financial, commercial, and business districts. It is the pride of the city and is home to the headquarters of several well-known companies. CP (as it is affectionately known) is literally one of the best spots to visit in Delhi for couples, with many brands, cafés, clubs, pubs, and anything else you can think of having an outlet there.
You may have a terrific time shopping, eating, or simply meandering around the streets of Delhi's most popular hangout. It is also one of the top shopping areas in Delhi. The huge flagpole with the Indian tricolor on it can be seen from anywhere in CP, making it a spectacular experience to be here.
4. Lodhi Gardens near Khan Market
After a dreary day, a relaxing afternoon among the stunning flower beds and beautiful landscape in the ancient ruins of Lodhi Garden is exactly what you and your better-half need. Couples can spend time talking or simply enjoying the tranquilly of the gardens while lying down on the wide-spread green lawn, making it the ideal couple park in Delhi. The Garden also offers a number of well-known dining establishments where you may end your day with some delectable treats. The Lodhi Garden restaurant, on the other hand, is now permanently closed.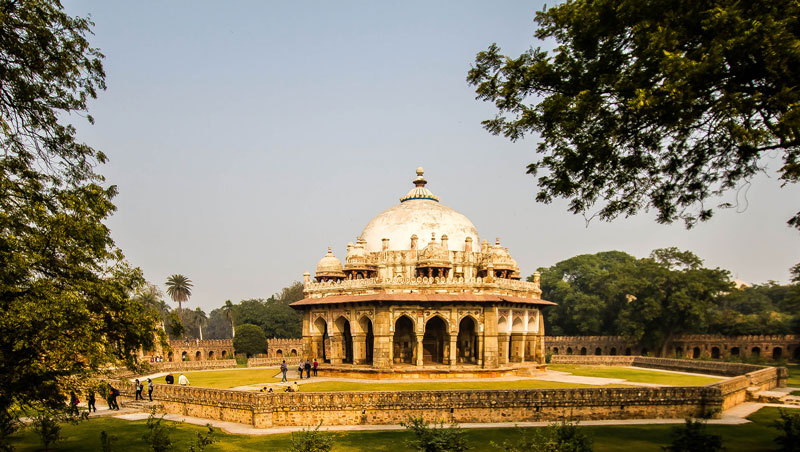 5. Buddha Garden
Dhaula Kuan, a region on the outskirts of Delhi, is where the forest region begins. The famed Buddha Garden, which is considered one of the greatest spots to visit in Delhi for couples, is heaven in this vicinity.
Everyone who visits enjoys the well-kept and impeccably manicured gardens, as well as attractions such as a pond, a Buddha statue, and walkways, as well as the calm and serene setting and the presence of ducks. The changing seasons change the color of the lush environment, making it a spot worth spending a day in.
6. Romantic Sunsets at Parthasarathy Rocks, JNU
Nothing beats the beauty of sunsets and the golden and violet hues that color the sky after the sun has gone to sleep, no matter how cliché they seem. The Parthasarathy Rocks is a JNU Campus open-air auditorium surrounded by rocky hills. Gazing at the horizon with your love when the sun sinks below is a sight to behold here, and one that will be etched in your memory for all time.

7. Café Lota – An Old School Love Story
If you have to be someplace in Delhi, Café Lota is without a doubt the place to be for all the old school Romantics. Café Lota, located in the National Crafts Museum's compound, serves an all-North Indian menu with a healthy twist. The café is popular with school and college students, as well as couples who enjoy the old-fashioned atmosphere and classical music from All India Radio playing in the background.