The Mauritanian is a film that significantly impacted me. It's the kind of film that reminds you of cinema's larger purpose and power in conveying stories that would otherwise be lost in history's pages. The film pushed me to consider the vast unfairness and violation of human rights that we continue to disregard daily worldwide.
The documentary, which is now available on Amazon Prime Video, chronicles the true story of Mohamedou Old Slahi, a Mauritanian man who was held in the Guantanamo Bay detention camps for fourteen years as a suspect in the 9/11 terror attacks despite the lack of any evidence against him. The film is based on Slahi's autobiography, "Guantanamo Diary," which he authored while incarcerated.
The film boasts superb performances by Jodie Foster, Benedict Cumberbatch, and Shailene Woodley, and is anchored by Tahir Rahim's excellent and poignant portrayal as Slahi.
Foster and Woodley play defence attorney Nancy Hollander and her assistant Teri Duncan, who took on his case and defended him. On the other hand, Cumberbatch plays a devastated Lt. Colonel who resolves to take the case to court.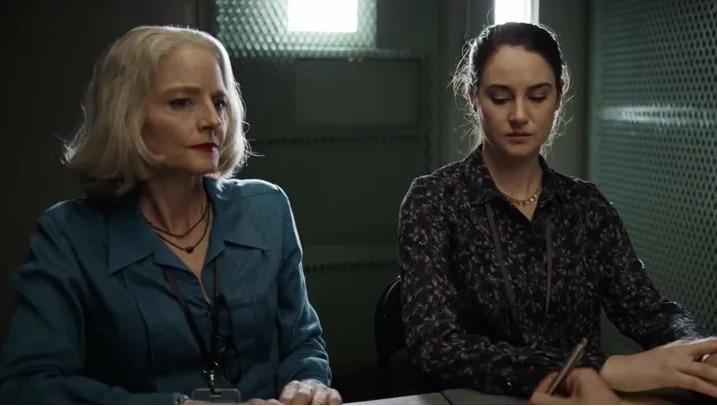 The film does not sugarcoat the events described by Slahi in the book. Instead, it presented an unadulterated portrayal of his experience to elicit discomfort and pity in the spectator for the innocent people being tortured ruthlessly at the detention camp.
The scenes enrage and sadden you simultaneously, leaving you feeling useless but simultaneously inspiring you to act against the global injustice.
The film makes you think about the moral difficulties that come with large-scale judicial proceedings, which is highlighted in a critical moment between Cumberbatch and Foster. They discuss how they would feel if they were wrong about Slahi, and a deafening hush falls over their table.
The Mauritanian also has one of the best end-credits sequences I've ever seen in a biographical picture. It displays contemporary footage of Slahi, who is happily living in his homeland, distant from the horrors of his stay at Guantanamo.
Throughout the film, you can't help but ask how realistic the character is, as it's tough to fathom a man being this upbeat and optimistic in these circumstances. When you finally see him, however, you know that this is an incredible individual, the kind of man who could bring life to even the most desolate of locations, the man from Mauritania.
Also Read: Sandeep Aur Pinky Faraar Review: How Can We Understand Gender And Society Without Preaching?