Kevin Rex McElroy was a resident of Skidmore, Missouri. He was referred to as the 'bully' of town as he engaged in illicit activities and threatened people.
On July 10, 1981, he was shot. After four decades, who killed Kevin is still a mystery. The surprising fact is, 30 to 90 people have been estimated to watch him get shot. 
To understand, the taciturn behavior of the citizens of Skidmore. Let's look into the history of Kevin McElroy. 
Kevin McElroy dropped out of school at the age of 13. Hence, starting his lifelong criminal behaviors. He became a familiar character for police at Nodaway County.
He started with petty crime but soon became increasingly violent. He is said to have two dozen felony charges for assault, statutory rape, child molestation, burglary, arson, grain theft, hog, and cattle rustling.
Cattle raiding is the act of stealing cattle, through which Kevin earned hundreds of dollars causing distress to the owner of the cattle. 
Why isn't Kevin Rex McElroy in jail? 
He escaped persecution, and conviction for crimes. Often finding his way out from posting bail. Trenna McCloud, the wife of Kevin, largely followed his path.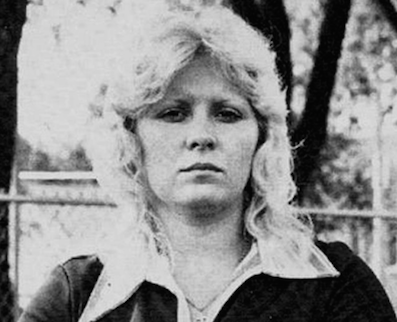 However, a particular incident led to Kevin's demise. Trenna was at the local grocery store with her child, when the owner accused Trenna's daughter of stealing.
Kevin saw this as a question on the family's reputation. On the night of July 8, 1980, McElroy shot the 70-year-old grocer Ernst 'Bo' Bowenkamp.
Everyone in town seemed to have the idea of the culprit, but he only spent a night in jail. The family of Bo tried reaching all justice systems to get McElroy behind bars. 
This wasn't new to McElroy, four years earlier, he had shot a local farmer Romain Henry. He got away with that too. 
McElroy was shot dead on July 10, 1981. Skidmore residents might have not liked the killing, but they felt a deep sigh. When the shooting ended, no one called an ambulance.
His foot fell on the acceleration when he was shot causing the vehicle to run at full bore.
The investigation began, the bullets were uncovered. However, the guns were never found. The widow of McElroy told the county grand jury a suspect, soon there were rumors of jury covering up the killing in the narrative, "No one saw a thing"
And oh, the FBI got involved too but it led to no avail. Although, it happened in broad daylight surrounding residents who might know the killer. But no one came forward.
In the end, who killed Kevin McElroy is still a mystery.
Also Read :