Ozark is chock-full of intriguing characters, complex commercial dealings, and shifting alliances in each season. In addition, things picked up in the third season, as characters began to settle into their final positions. It's easy to become perplexed as season 4 begins.
Season 3 saw Byrde's put their fate to the test on several occasions, with the introduction of new characters, relationships, and startling betrayals.
With so much going on in each episode, here are the key points to keep in mind as Ozark enters its final season.
1. Wendy's Rise
Wendy Byrde (Laura Linney) ultimately acts on her simmering displeasure of her husband's business style during the course of Ozark season 3.
Wendy, who used to take a second seat to Marty's (Jason Bateman) efforts, is now making her own moves.
To accomplish what she wants, she provokes Darlene (Lisa Emery) into attacking her, tries to derail the Big Muddy casino and hotel projects, and persuades Navarro (Felix Solis) to focus on legitimate enterprises, which was ultimately the right move for the Byrdes.
2. Marty "Works" for the FBI
Marty makes a pact with newly assigned Agent Miller (Jessica Frances Dukes) in episode 3, but only pretends to cooperate, only engaging with her when it benefits him.
While Wendy believes Miller is unaffected by corruption, Marty sees their relationship as a new chance.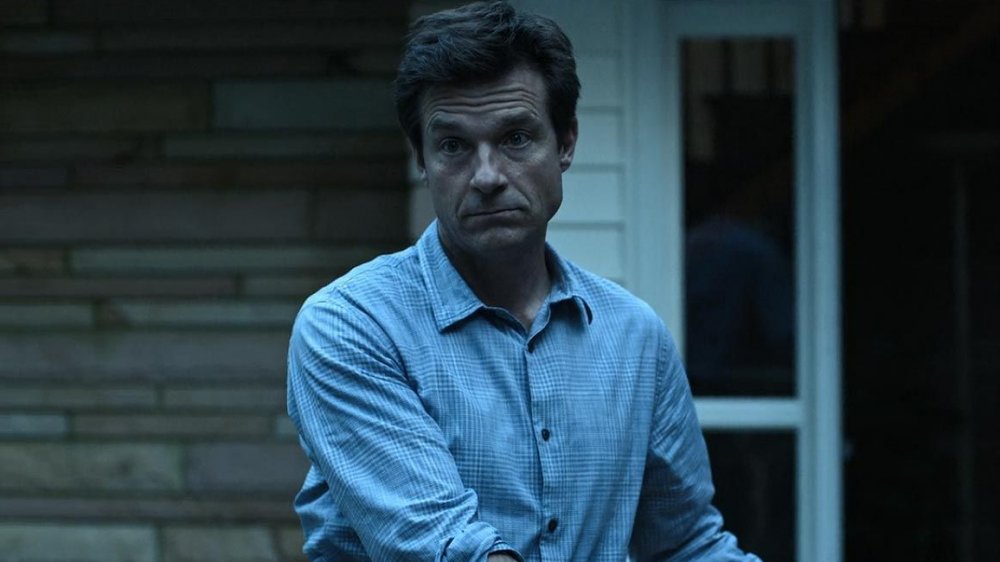 He baits her with information about clients, financial malfeasance, and evidence that leads to the arrest of cartel members from one of Navarro's rivals during the season.
When it appears that Miller is returning to D.C, Marty boosts profits at the casino to keep her.
3. Marty's Abduction
Marty is kidnapped by Navarro's men and taken to his residence in Mexico at the end of episode 3. Marty is tortured, interrogated, and has flashbacks to his father's death while incarcerated.
Marty discloses to Navarro that he fears Wendy during questioning, and Navarro assures him that he admires her.
Marty, on the other hand, shows to be irreplaceable to the cartel once more when a bank account problem arises, and he is sent home.
4. Wyatt and Darlene's Relationship
Wyatt (Charlie Tahan) steals into abandoned homes for temporary housing after refusing to reside with Ruth (Julia Garner), his sister and one of Ozark's most strong characters.
Darlene unexpectedly posts Ruth's bail money after she rejects it. Wyatt accepts Darlene's offer of a job on her farm. They start a sexual connection after lying at a custody trial for Darlene's adopted child Zeke.
5. Darlene Rejoin the Heroin Business
Darlene resolves to return to her former line of work after Wendy attempts to make her lose Zeke fails. She acts subtly, against her nature, in an attempt to recruit Wyatt's remaining family members.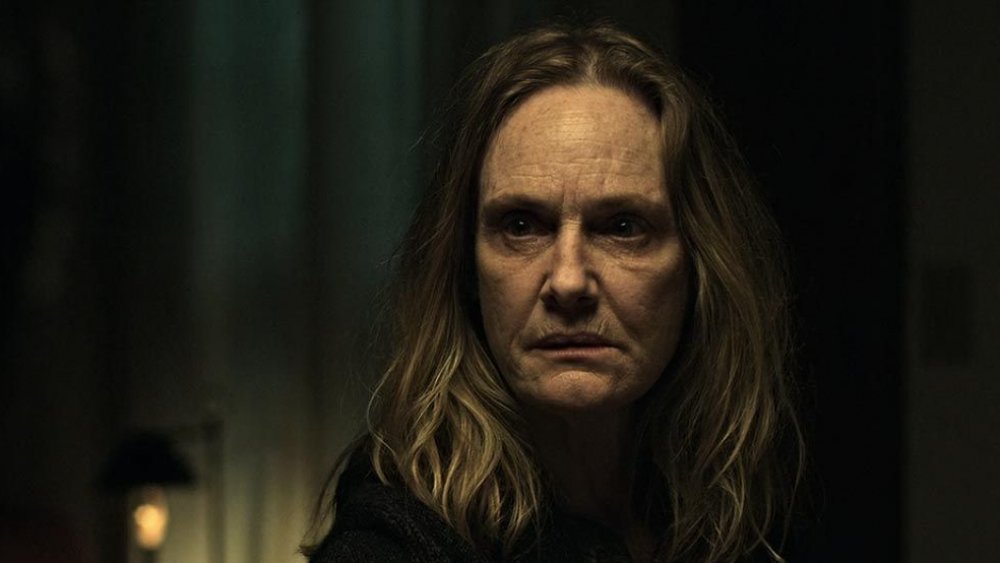 Darlene begins by offering Three (Carson Holmes) a job and then does a series of favors for Ruth to keep Ben (Tom Pelphrey) out of jail, all while working with other outside forces to combat the Byrdes.
6. Ben and Ruth's Relationship
When Wendy's bipolar brother, Ben, visits town, he develops an interest in Ruth, and the two become acquainted. However, it isn't long before the Byrdes become irritated.
Ben's conduct becomes increasingly unpredictable when he stops taking his medication when he is unable to perform sexually with Ruth, prompting Ruth to take increasingly risky measures to protect him.
7. The Attack on Ruth
In episode 6, Frank Jr. (Joseph Sikora) accuses Ruth of planning a near-fatal ambush by a rival cartel. After Ruth denies it, Frank Jr. strikes her, putting her in the hospital.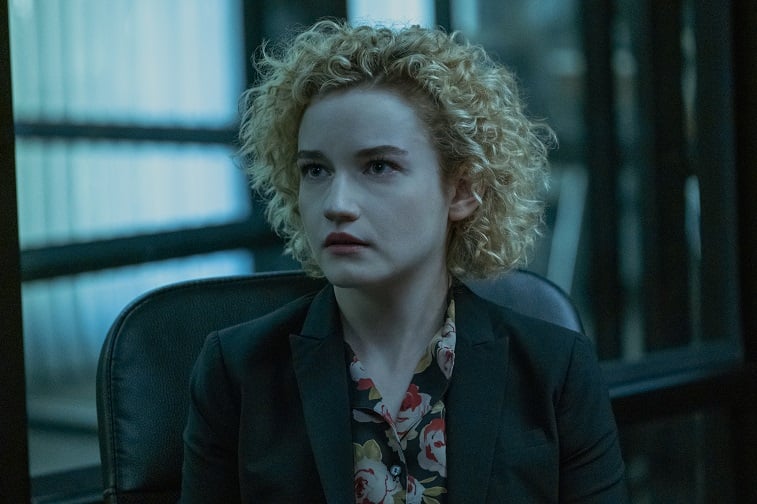 Marty declines Ruth's request to exact vengeance on Frank Jr. by killing him. Ben takes it upon himself to fulfill Ruth's request, but after failing to break into the Cosgrove estate, he retreats.
8. Ben's Death
After failing to avenge Ruth in two of Ozark's best episodes, Ben makes a series of risky decisions. He hits Marty at Wendy's charity event first.
He then goes to Helen's house to confront her about the business in front of her daughter Erin (Madison Thompson), who is completely unaware of the situation.
Ben goes into hiding at Darlene's to avoid Helen's fatal reprisal, but he exits to confess his love for Ruth, who is at the casino. Ben quickly runs out of places to hide as he is pursued by Helen's security.
Wendy abandons Ben and gives his whereabouts to the authorities, knowing that he will very certainly kill her family. He appears to be cremated in the next episode.
9. Ruth Stops Working for Marty
Ruth is given a new cause to hate Marty in each episode. During the season, she meets a ruthless foe in Frank Jr., is interrogated by the FBI, and learns that the Byrdes are to blame for her father's death.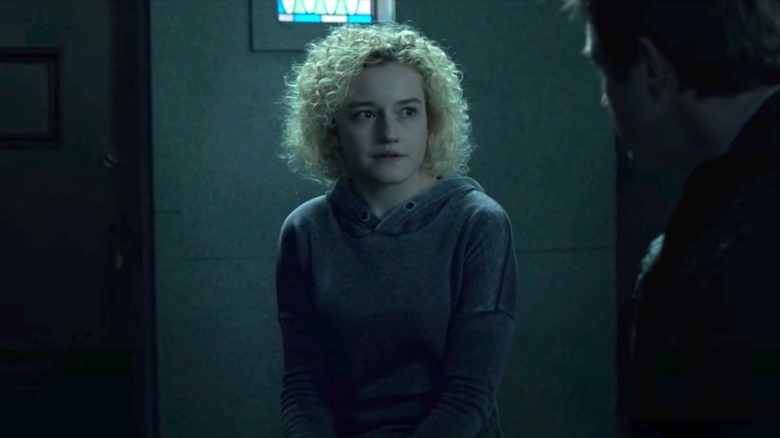 After years of being taken for granted, tossed under the bus, and put in risky situations, Ruth finally gives up after Ben's death.
Darlene pursues Frank Jr. for Ruth's sake, but eventually reconciles with Frank Sr. (John Bedford Lloyd), potentially establishing two alliances.
10. Helen's Death
Because of Ben's activities, Helen appeared to have the upper hand over the Byrdes going into the finale. When Navarro invites Helen, Wendy, and Marty to his son's second baptism, however, this is not the case.
Helen is shot in the head by her security shortly after they arrive, in what is considered the biggest narrative twist in Ozark. The season finishes with Navarro hugging the blood-splattered Byrdes and stating, "Today is our beginning."
Also Read: 8 K-Dramas That Deserves Your Attention!