Virtual Influencers are digital characters that have been made using computer graphics software to attract a multitude of followers. These virtual influencers have been created solely for the purpose of marketing communication.
These digital characters can develop a very positive impact for companies and brands who want to promote their services on social media platforms like Instagram.
Here we ranked the top 8 virtual influencers in the world of Instagram –
1. Lu Do Magalu
Lu Do Magalu was the first virtual influencer who appeared on YouTube on behalf of Magazine Luiza, one of the biggest retail companies in Brazil, to market iBlogTV for the first time in 2009.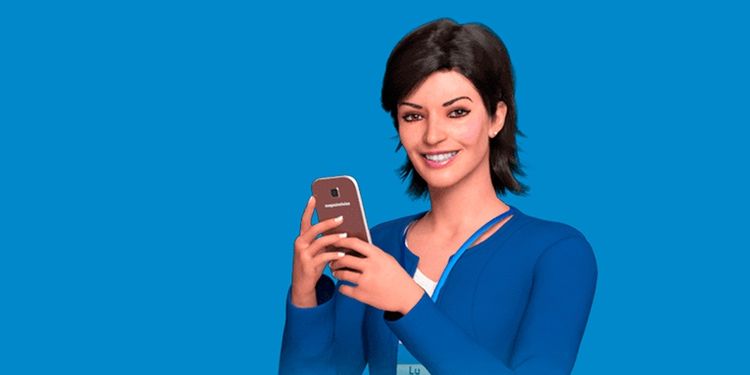 By the end of 2020, Magalu is the most popular virtual influencer on social media with 14 million followers on Facebook, around 5 million followers on Instagram, more than 2 million YouTube subscribers, and over 1 million followers on TikTok.
She is also the most visible virtual human on social media. Since her introduction, she has been reviewing products, doing unboxing videos, and shared software tips on behalf of Luiza.
Also Read – Top 20 Richest kids in America 2021: What is their Net Worth?
2. Miquela
Lil Miquela also known as Miquela Sousa, is a virtual character that was created by Trevor McFedries and Sara DeCou.
She is a virtual robot model who has worked with some of the top luxury fashion brands like Prada, Calvin Klein, and Dior.
This freckled Brazilian-American beauty model also released her first single in 2017 named "Not Mine", and shared her first music album "Hard Feelings", at Lollapalooza's online festival earlier in 2021.
Miquela has approximately 3 million followers on Instagram who call themselves as as "Miquelites" along with 2.5 million TikTok followers.
Also Read – Top 10 Richest Actress in the World | Forbes 2021
3. Barbie
Barbie does not need any introduction. The iconic Barbie doll was created by an American businesswoman Ruth Handler in the late 1950s.
It comes as no surprise that this blond-haired beauty has a massive fan following on social media where she takes a role of a Vlogger.
She has 10 million subscribers on YouTube, 1.8 million followers on Instagram, approximately 300,000 followers on Twitter. Apart from this, she has more than 200,000 monthly listeners on Spotify as well.
Also Read – Top 20 Richest Actresses In The World (2021)
4. Guggimon
Guggimon is a fashion horror icon, mixtape producer, and toy artist from Montreal, Quebec. This bunny is owned by Superplastic, which is the leading producer of animated synthetic celebrities in the world.
He is one of the top virtual influencers with 1.3 million followers on Instagram. He has described himself as a "fashion horror artist" in his Instagram bio.
He also joined Steve Aooki, a world-famous DJ and producer on his Color of Noise tour.
Also Read – Best Apple TV Shows shows to watch: Top 10 Apple TV Shows to Watch in 2021
5. Knox Frost
Knox Frost is one of the most popular virtual influencers especially amongst young adult men in their early twenties.
Apart from this, more than a quarter of his following of 750k people on Instagram includes women.
He is the persona of a 20-year-old robot living in Atlanta, Georgia. He has gained so much recognition in the field of virtual influencing that the World Health Organization hired Knox to raise youth awareness of the coronavirus.
Also Read – Top 10 Nonfiction Books Of 2020 That Will Give You Insights Of Some Interesting Real Stories
6. Any Malu
Any Malu is a fully animated virtual influencer from Brazil who is recognized worldwide with a following of more than 500k on Instagram and more than a million fans on Facebook, Twitter and TikTok combined.
She first made her appearance in 2015 and has become a world-famous virtual influencer in six years. She is also one of only a few virtual influencers with their very own TV show.
Also Read – Top 10 Richest Families In The World 2021
7. Anna Cattish
Anna Cattish is an animator and illustrator based in Russia. Anna creates digital cartoons and sketches and posts her work quite regularly on Instagram.
She has approximately half a million followers on Instagram which makes her one of the most popular virtual influencers.
Her work is adorable, yet edgy with a touch of attitude and poise. She is also a part of a visual label called Honkfu.
Also Read – Zendaya Coleman's Net Worth
8. Thalasya Pov
Thalasya Pov is an Indonesian virtual influencer who travels all across her "home country" exploring its balconies and shops. To fund this expensive hobby of traveling, she has advertised hotels, restaurants, and even health pills.
The character was developed by Magnavem Studio and was introduced for the first time in October 2018. Since then, she has gained over 500,000 followers on Instagram.
Apart from all this recognition, she also runs her own clothing store, Yipiiiii, which she owns with her close friend, Zeline.
Also Read – Justin Bieber's Net Worth
As digital content is getting used more by the population today, more and more brands are trying to explore the world of virtual influencing to make their products more appealing to the audience. We might see a lot of such digital characters in the near future.