Detective films have always been a mainstay in cinema history, from murder mysteries to disappearance cases. Many classic detectives have graced the big screen throughout the years, leading audiences to ponder the truth behind the murder, but the secret to any great detective film is meticulously inserting clues throughout the plot, allowing viewers to solve the mystery just like our famous detectives.
Many films in the genre do an excellent job of building suspense and tension, but only a few directors have mastered the art of concealing clues inside the picture.
In recent years, the problem-solving genre has resurfaced, with directors such as Rian Johnson and Kenneth Branagh employing large ensemble characters and providing enough clues to solve the mystery yourself. 
Do you also like such films? If yes, today is going to be a tremendous treat for you. BuzzPedia has compiled a list of fantastic films that you should see.
Here are some flicks that will make you scratch your head trying to figure out what's going on-
1. Andhadhun
Andhadhun is a true genius. It's dark and serious, but it knows when to crack a smile. This well-crafted story will engross you and you will find it difficult to put it down even after you've finished watching it.
As he sees the death of a former film actor, Akash, a pianist who pretends to be blind, unknowingly finds caught in a multitude of issues.
The whole cast of the film is excellent in their roles, and this contributes to the film's status as a masterpiece.
2. Enemy
Adam, a college professor, sees himself in a movie and notices an actor who looks exactly like him. Adam searches down his lookalike and begins living a double life, which leads to a complicated predicament.
This psychological thriller is a work of art, a sophisticated and wise work of art with a stunning color pallet.
What if you discover your doppelganger has started enjoying his life? The enemy is a complex film that is well-directed by Denis Villeneuve and brilliantly performed by Jake.
3. The Prestige 
This great film, directed by Christopher Nolan, portrays the complex story of two young, bright, and forceful magicians. Each of them has made a name for themselves in their respective fields.
However, this is insufficient. Obsessed with the need to outdo the other, they find themselves in a life-long struggle for dominance. Who will become England's top magician is an open question.
4. The Game
There's no better way to get a sense of David Fincher's acclaimed style than seeing this paranoid thriller. The master dissects reality layer by layer, leaving the audience unsure whether reality exists at all.
To test how solid the world is, Michael Douglas' character attempts to solve a riddle in a synthetic reality built by his brother.
5. Shutter Island
The talks and sounds in the film will undoubtedly make you nervous. It seems to reach down into the soul's guts, brushing up against the most vulnerable area of our hearts.
And just as it appears like everything is coming together and the conclusion is in sight, the story takes a dramatic turn.
6. Now You See Me
The film tells the story of "The Four Horsemen," a group of the world's greatest illusionists who rob banks and distribute some of the money to the audience during their shows.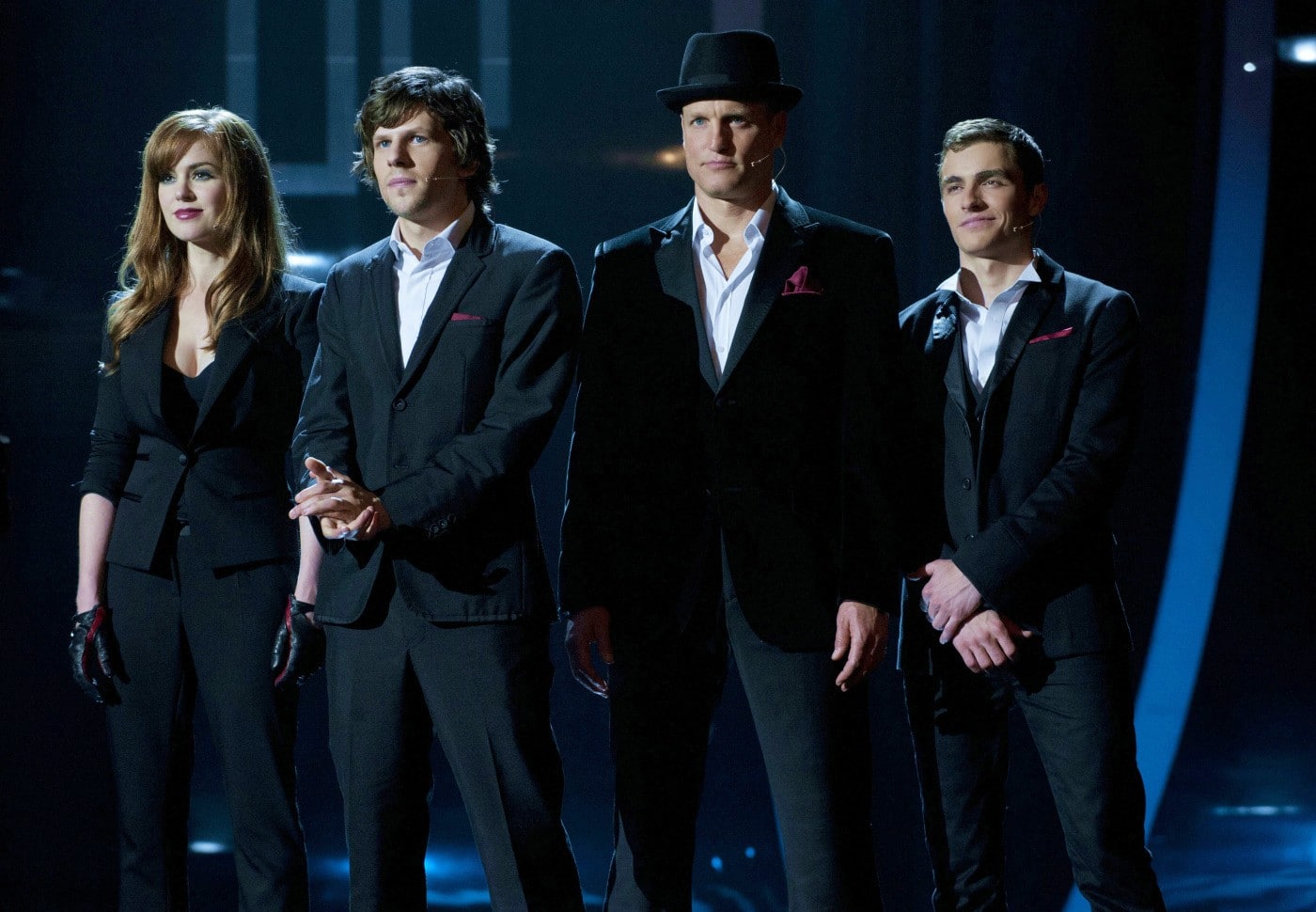 These charming guys will mesmerize you as they play a game of cat and mouse with an elite FBI unit. A word of caution: once the movie begins, you will be unable to pull your gaze away from the screen.
So prepare your munchies before you begin! One other thing to mention: the magic tricks depicted in the film are breathtaking and exceptionally well-executed. This is a film that you should definitely see.
7. Donnie Darko
Donnie Darko, a teenager, sleepwalks out of his house one night during the 1988 presidential election and encounters a huge, demonic-looking rabbit named Frank, who informs him the world will end in 28 days.
Is Donnie trapped in a parallel reality, suffering from mental illness, or will the world truly come to an end? This film creates a constant sense of suspense, terror, and tension, keeping you on the edge of your seat.
With a younger Jake, a wonderful plot, a beautiful soundtrack, and an unexpected ending that you won't see coming, it's an outstanding gem.
8. Kahaani
Vidya Bagchi, a pregnant woman from London, travels to Kolkata to look for her husband who has gone missing. When all of her leads go to a dead-end, she realizes there's more to it than meets the eye.
Kahaani is a gem that should be preserved; it's captivating from beginning to end, and you'll be engrossed in every step of the vidya and all of the characters.
9. Zodiac
Even though the film never expressly names a suspect, the primary character Robert Graysmith, played by Jake Gyllenhaal, leads us to assume Arthur Leigh Allen, the real-life lead suspect, was the Zodiac killer.
The true-crime drama, directed by David Fincher and starring an outstanding cast, succeeded to depict the narrative of America's most well-known unsolved mystery, the Zodiac killer.
The film fully immerses us in the investigation, with authentic information, witnesses, and even memories of the killings, making us almost as fascinated as Graysmith in the film.
The film firmly pushed us to believe Arthur was the perpetrator, using evidence such as the Zodiac watch, his birthday, and identification from a victim of the crimes.
10. The Departed
South Boston officer Billy Costigan (Leonardo DiCaprio) goes undercover to infiltrate gangland boss Frank Costello's group (Jack Nicholson). A professional criminal named Colin Sullivan (Matt Damon) infiltrates the police department and reports on its actions to his syndicate leaders while Billy gains the mobster's trust.
Billy and Colin must figure out each other's identities to save their own lives when both organizations discover they have a mole in their midst.
Scorsese's cat and mouse chase, with his enthralling cast and gripping plot, will keep you on the edge of your seat, and you'll love it.
Also Read: Sharmaji Namkeen Review: A Beautiful Slice Of Life Marking Rishi Kapoor's Last Performance