"Ke dhoop chhaon ka…
Ke dhoop chhaon ka alam raha, judaai na thi
Wo humsafar tha…
Magar us sey hum-nawa'i na thi…
Ke dhoop chhaon…
Ke dhoop chhaon ka alam raha, judaai na thi
Woh humsafar tha…
Woh humsafar tha…"
It wouldn't be surprising if you read the above lines in a tune. That's when you know a song has had an impact. Ten years down the line and we can all still hear Qurat-ul-Ain Balouch's voice in the back of our minds. I guess this is what we call a magical creation.

Humsafar, the Pakistani drama that took the world by storm, completes ten years, and the fans can not seem to have enough of it. The drama starring Fawad Khan, Mahira Khan, Atiqa Odho, and Naveen Waqar in pivotal roles was based on a novel written by Farhat Ishtiaq and was directed by Sarmad Sultan Khoosat.
Here are four reasons why we still love it:
1. The crackling chemistry of Fawad Khan and Mahira Khan as Ashar and Khirad – one would be lying if they say that they weren't bewitched by the magic these two actors created on screen. It was such a delight to watch them together.
The simple yet fierce Khirad and the emotionally driven and insecure Ashar had such an incredible journey together. The actors so realistically played the characters that one cannot help but look for those characters in the actors every time they appear on the screen. Wouldn't we all love to see these two together again?
2. The simple story – the essence of Humsafar was how simple its story was. There are no major twists and turns and plots and subplots that may go haywire. It is a simple story of a couple who go through some major ups and downs in their married life and how they try to fix it, or perhaps not.
We love how it was easier back then to watch a drama with a simple storyline and yet feel attached to it. Well, one cannot completely deny that the story portrayed some very flawed characters and wasn't all romanticizing their flaws.
3. The dialogues- Not only were the characters beautifully carved but all that they said was an absolute delight to hear. From Ashar's simple "May I?" to Khirad's fierce monologue when she storms into his office four years later, it is all very intriguing to hear them convey emotions ranging from love to hatred, fierceness, weakness, and numbness with equally powerful dialogues.
This drama definitely has some of the best dialogues. Not to forget, Ashar's emotional declaration of how he's lost at hating Khirad. Goosebumps.
4. The OST- if it weren't for this amazing soundtrack, Humsafar would have gotten only half of its fame. QB has a voice that can capture your heart on a single note.
The OST is a ghazal written in 1971 by Naseer Turabi and it fits the drama like it was tailor-made for it. The profound lyrics and the excellent music composition have us hooked to it years later.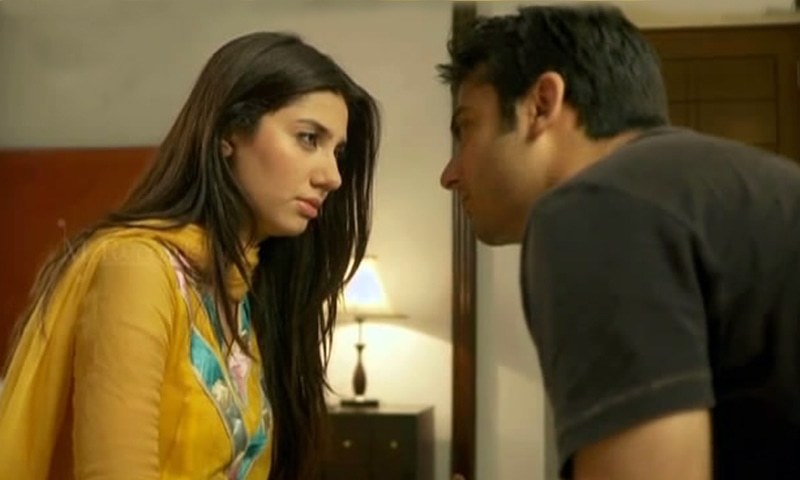 It's impossible for anyone, who's seen the drama, to forget it, but if you feel a little lost, here are some scenes to jog your memory:
They say there's silence before the storm, and Khirad truly showed it. Before this scene, she's hardly seen talking to anyone, but here when she does, we see behind that simple, submissive, coy girl how fierce a woman she truly is.
Who can ever forget this iconic scene? The love in Ashar's eyes has never been as prominent as it was in this scene. He's always been bewitched by Khirad's simplicity and there she is, enjoying the rain like it's the most precious thing in the world.
Seldom are there romantic scenes that talk more about the people in the relationship than the whole glorified feeling of being in a relationship. This is one such scene. We love how Ashar does not want Khirad to change for anyone. She is the best the way she is. And we agree.
Well, Ashar finally grows a spine and takes a stand for Khirad. While it may have been a little too late to redeem, but Fawad Khan does it so believably that we cannot help but consider to maybe not forgive completely, but accept him. His expressions and dialogues are spot on.
The confession we've all been waiting for. Who didn't want to see Khirad being the bigger person in the relationship, which she rightly deserved? Ashar is ashamed beyond measure and no amount of apology can bring back the four painful years that she single-handedly brought her girl up.
'Humsafar' was one drama that introduced a generation to the world of Pakistani Dramas from all across the globe. Here's hoping for more of its kind. Also, this is an appeal to get it back on international streaming platforms, for we can never have enough reruns.
Also Read: 5 Books To Add To Your Reading List From Season 3 Of "Sex Education"