Japan is an island nation in the Pacific Ocean with around 126 million people, high-rise cities, imperial palaces, mountainous national parks, and dozens of shrines and temples. 
The busy capital of Tokyo is famed for its neon skyscrapers and pop culture. On the other hand, Kyoto is filled with Buddhist temples, Shinto shrines, gardens, and cherry blossoms. Sushi, the national meal, is available in a wide range of establishments, from informal pubs to fine dining establishments.
Take a look at these interesting, sometimes useful, and frequently surprising facts about Japan and its people.
1. The Land of Vending Machines
When I say that you can buy almost anything from a vending machine in Japan, I am not exaggerating! There are around 23 vending machines for every 1 person in Japan, and vending machines sell veggies, ramen, eggs, toys, and even cars.
In total, there are over 5 million vending machines in the country. 
2. Japan is Largely Made Up of 4 Main Islands
While Japan is an archipelago (an extensive group of islands) with about 6,852 islands, only four accounts for most of the country's land area.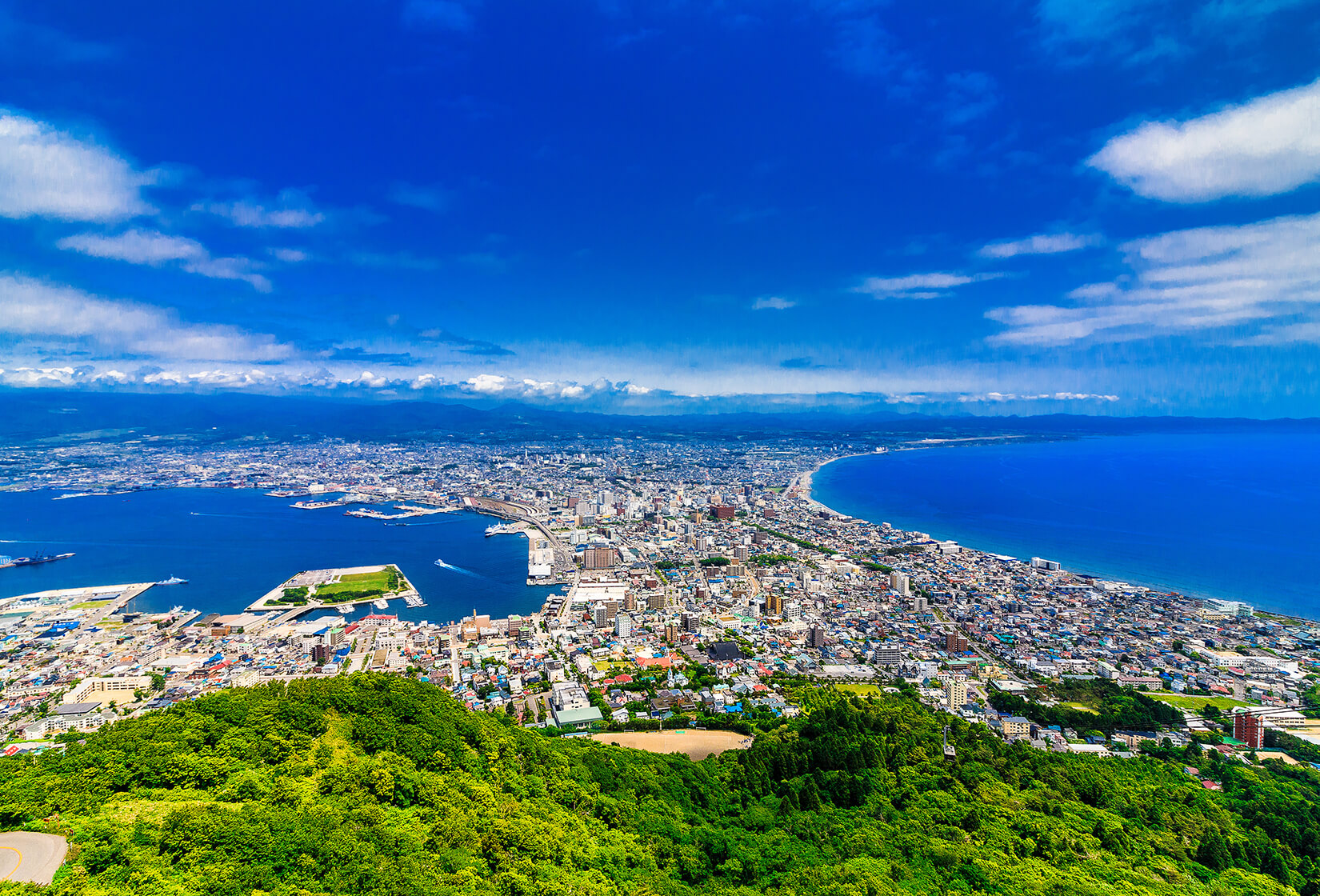 The Honshu, Kyushu, Shikoku, and Hokkaido islands make up 97 percent of Japan's total land area. Honshu Island is home to major cities such as Tokyo, Osaka, and Kyoto.
3. Japan has the World's Second-Highest Life Expectancy
With an average life expectancy of 83.6 years and 84 years, Japan and Hong Kong are nearly tied.
Many people credit Japan's long life expectancy to its generally healthier diet compared to Western countries, the prevalence of walking as a mode of transportation, and a society that prioritizes family.
4. There are a Crazy Amount of Active Volcanoes in Japan
In Japan, there are a total of 110 active volcanoes! Scientists monitor and watch 47 of these active volcanoes because they have recently erupted or are suspected of exploding.
5. Japan has the World's Deepest Underwater Postbox
Guinness World Records reported the deepest underwater mailbox in 2002 at Susami, a well-known fishing village in Wakayama Prefecture.
The mailbox sits 30 feet underwater and has received over 32,000 pieces of mail since 1999.
6. Mount Fuji is a Sacred Place
Mount Fuji is not only Japan's tallest peak; it is also a sacred site in the Shinto religion, dating back to the 7th century.
The fascinating part is that Princess Konohanasakuya is the Kami (divine person) of Mount Fuji in the Shinto religion. The cherry blossom is her symbol. 
7. The Sea of Japan Holds an Abundance of Fish
The percentage of dissolved oxygen in the Sea of Japan is higher than usual, allowing a wide variety of species to thrive in its waters.
The Sea of Japan is home to around 3,500 animal species, including approximately 1,000 different fish species.
8. Jomon Period: The First Society of Japan
During the Jomon Period, some 15,000 years ago, the country's earliest known society emerged. They were the first to introduce pottery to the Japanese Archipelago, and their society's name is derived from this.
Pottery items and stone-based tools from that era are said to be still found in Jomon cultural sites.
9. No-Melt Ice Cream!
Okay, the title is a little confusing because the ice cream will ultimately melt, but this ice cream is said to take several hours to melt.
The discovery was uncovered by chance as scientists experimented with strawberry chemistry to help farmers affected by the 2011 earthquake.
10. Japan had a Period of Complete Isolation from the Rest of the World
Because of the huge influence of European culture on Japan, the Shogun of Japan at the time, Tokugawa Lemitsu, closed Japan off to all foreigners in 1635, after first encountering them in 1543.
Anyone caught using European items during this ban would be prosecuted. The Sakoku Edict of 1635 was long-lasting legislation that lasted almost 200 years.
11. The Last Emperor in the World
Japan is the world's only country with an Emperor. Even though the Emperor of Japan has little power and mostly serves as a symbol, he remains an important aspect of Japanese culture.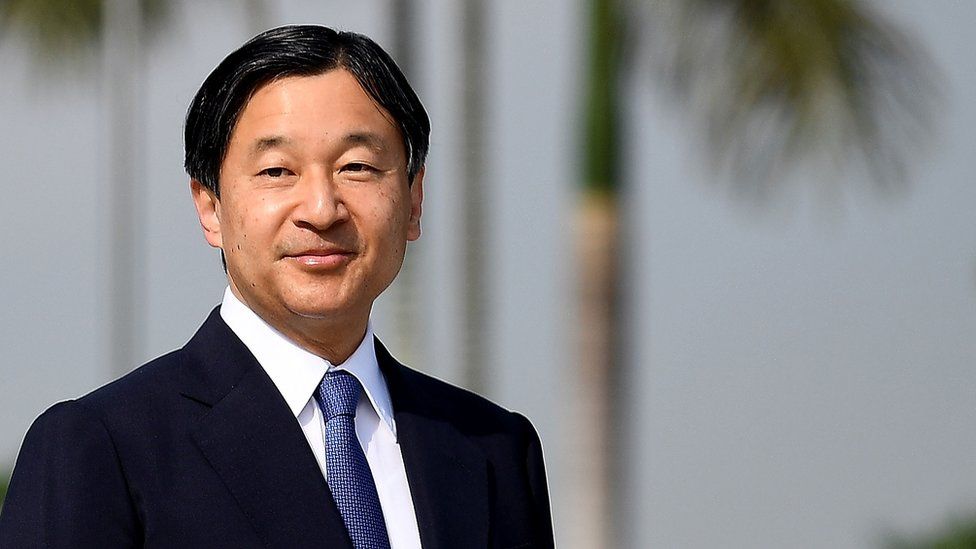 Naruhito, the current Emperor of Japan, ascended to the throne on May 1, 2019, after his father, Emperor Akihito, surrendered on April 30, 2019.
12. A Banned Pokemon Episode
On December 16, 1997, a Pokemon episode aired in Japan resulted in 700 kids being rushed to the hospital due to medical difficulties. Some of the children even experienced convulsions at the end. The strobe lighting was the cause of so many children being harmed by this occurrence.
Plus, because Pokemon was one of the most popular cartoons in Japan at the time, a large number of children were watching the episode, increasing the chances of people being impacted.
13. Japan is a Country of Varying Climates
Because Japan spreads for such a vast distance from north to south, the climate in different parts varies significantly. Some of the world's largest cities, such as Tokyo, vary from moderate to subtropical. Summers are hot, winters are pleasant, and there are four distinct seasons.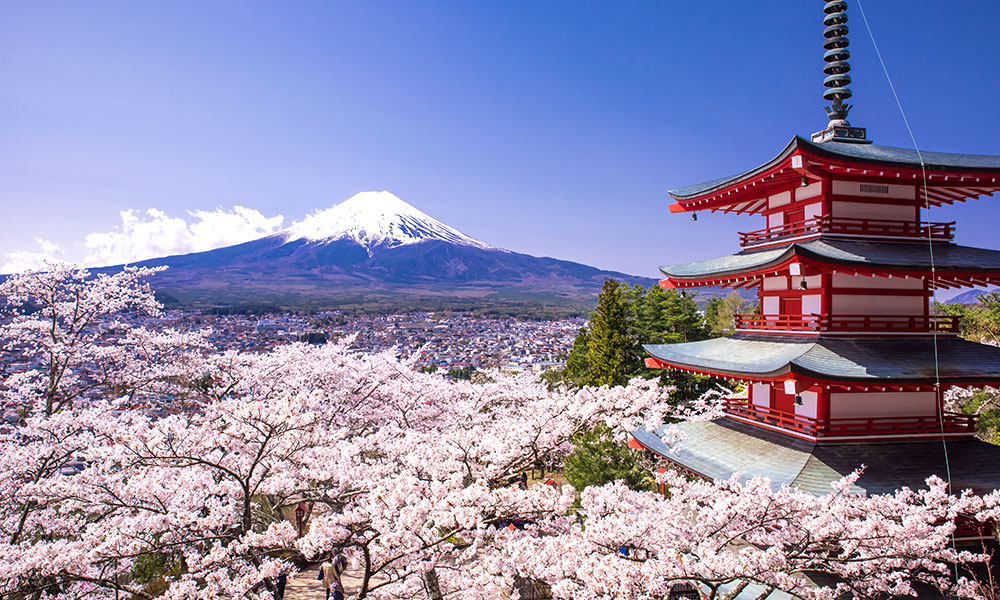 The climate of Hokkaido's northern island, on the other hand, is substantially cooler. Summers are pleasant and moderate, but the area receives a lot of snow in the winter, and temperatures frequently drop below freezing.
14. Nachi – The Tallest Waterfall in Japan
Nachi Falls, Japan's tallest waterfall, is located in Nachikatsuura, Wakayama Prefecture, and stands at the height of 133 meters.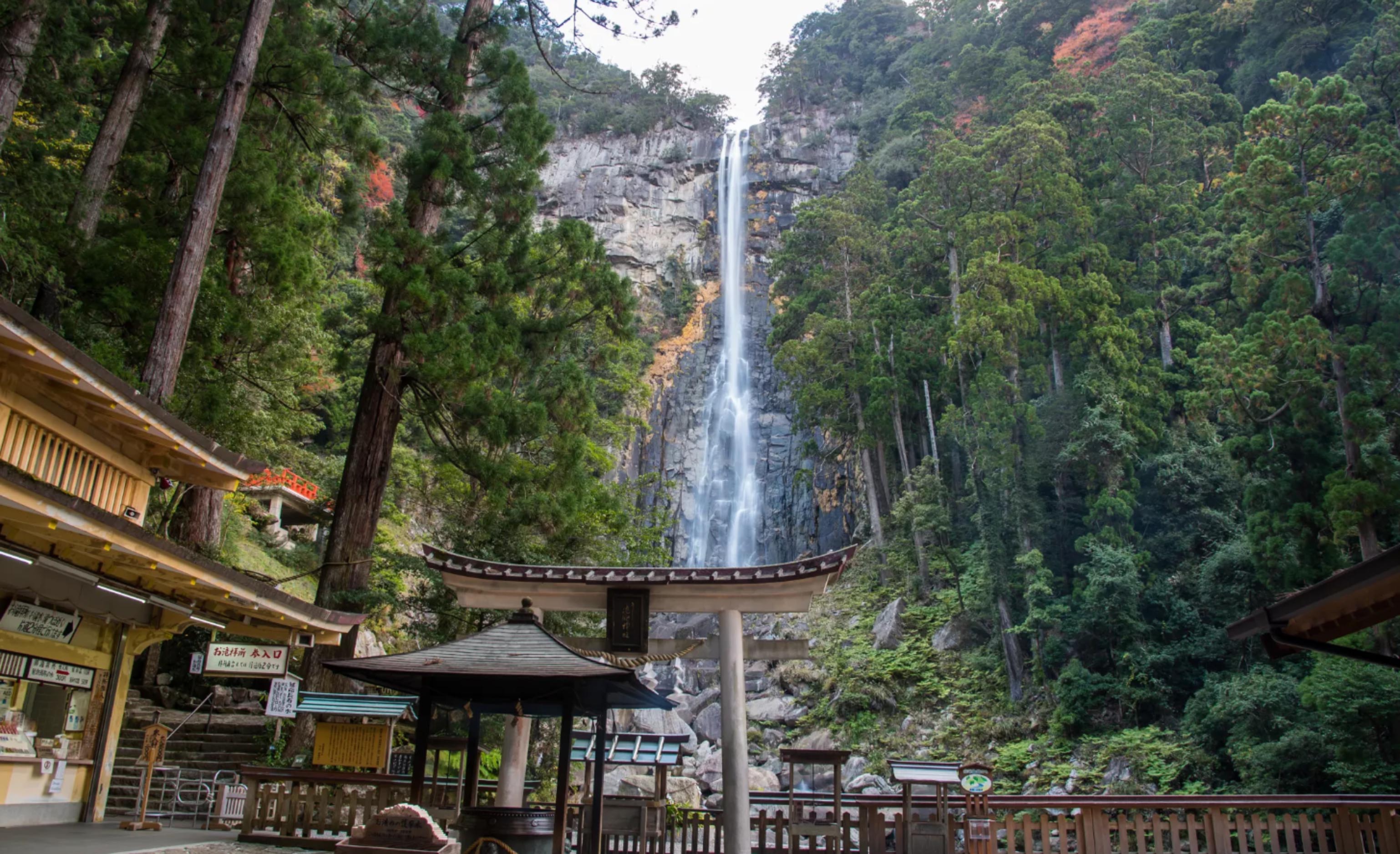 It is one of Japan's three most beautiful waterfalls, and it is also a stop on the Kumano Kodo pilgrimage.
15. Japanese Trains are Extremely Punctual
Trains in Japan are so punctual that it's frightening! At the same time, because there are so many distinct railway lines that travel throughout the country on any given day, it makes me wonder how they do it.
The Tsukuba Express line between Tokyo and Tsukuba made international headlines in 2017 when the train's management publicly apologized for leaving the station 20 seconds early.
16. Hikikomori – A Population Who has Withdrawn from Society
In Japan, there is a community of primary men known as Hikikomori. They have entirely isolated themselves from society and haven't left their apartments for at least 6 months to a year.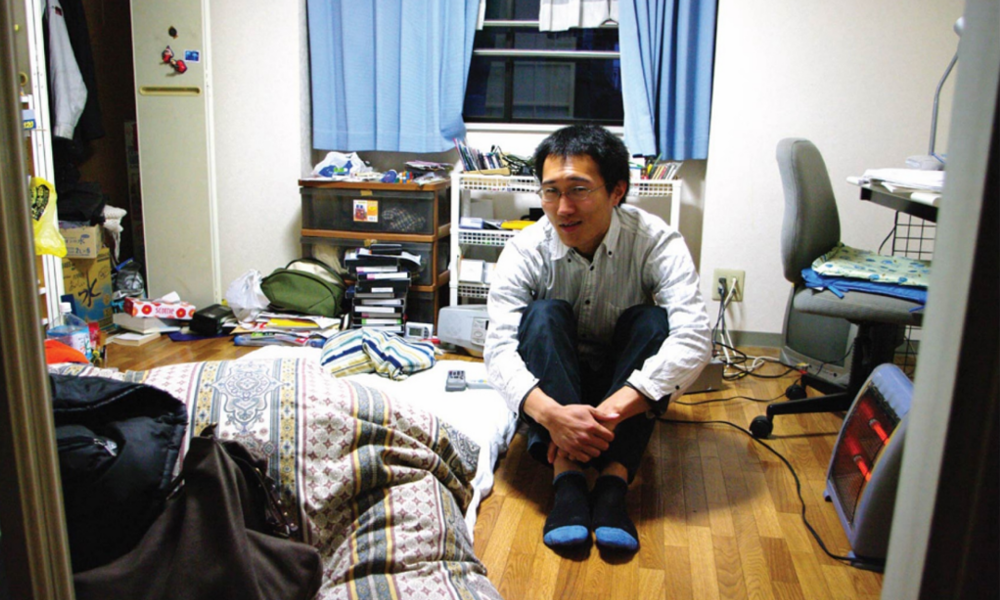 About 540,000 Hikikomori were counted in the 2016 Japanese census, although it's difficult to estimate how many there are because most people prefer to remain anonymous. Even though the term is Japanese, Hikikomori can be found in the United States, Brazil, and Oman.
17. Lake Biwa – The Largest Lake in Japan
A freshwater lake in Shiga Prefecture, around an hour's drive northeast of Kyoto. Lake Biwa is Japan's largest lake. The lake has a surface size of 258.8 square miles, which is substantial compared to other large lakes in the world, but it is rather small compared to other large lakes in the world.
Because it resembles the Japanese instrument known as the Biwa, Lake Biwa is thought to have been named during the Edo period.
18. Oldest Company in the World Until 2006
Before being purchased and merged by the Takamatsu Construction Group in 2006, Kongo Gumi Co. Ltd, an Osaka-based construction company that specialized in building Buddhist temples, was the oldest running corporation with nearly 1,400 years of history.
It's hard to believe, but the corporation was created in 578 AD and was involved in constructing some of the most iconic buildings in the Osaka and Kyoto areas, including Osaka Castle and Nara's Hry-Ji.
19. There is A lot of Fake Food Being Sold in Japan
You'll have to buy these phony foods somewhere, right? That area is Tokyo's Kappabashi Street, where you can get everything a restaurateur needs, including pots, pans, utensils, knives, and, of course, a vast range of phony food!
A fake version of the restaurant's meals or even an animated rendition of the restaurant's dishes may be found outside practically every Japanese restaurant.
20. People in Okinawa Live Much Longer than Most
Okinawa has one of the highest rates of people living to be 100 years old of any place on the planet! To be precise, 67 people out of every 100,000 inhabitants on Okinawa live to be over 100 years old.
Many people believe Okinawans' extended life span is due to their food and the value of friendship among the island's residents.
Also Read: Some Iconic Title Sequences From TV Shows/Web Series