Today is Harry Potter's 41st birthday! On July 31st, 1980, our favorite wizard was born. (It just so happens that he and his creator, JK Rowling, share the same birthday.) Even though we didn't meet Harry until 1997, when Harry Potter and the Sorcerer's Stone was published, it feels as if he's been with us since before we can remember.
The magical world and characters created by author J.K. Rowling have maintained a strong following and continue to attract new admirers more than two decades after the first novel, "Harry Potter and the Philosopher's Stone," was published. 
So, in honor of this momentous occasion, here are some of the most interesting Harry Potter facts you may know, may not know, or may have forgotten. Anyone up for a Harry Potter re-read marathon?
I can hear you screaming, WHY NOT? But let's first quickly read these facts.
When Harry initially arrived at 4 Privet Drive, he was riding Sirius' motorcycle with Hagrid. When Harry left 4 Privet Drive for the final time in Deathly Hallows, he did so in the same manner, riding alongside Hagrid on his motorcycle.

MuggleNet

Draco comes up with various fascinating nicknames for Harry throughout the books: The Boy Who Scored, Scarhead, Saint Potter, and The Chosen Captain.

Twitter

Only one of the seven Horcruxes was destroyed by Harry: Tom Riddle's diary, which he destroyed with the basilisk in the Second Year.

Quora

Fred and George received all of Harry's earnings from the Tri-Wizard competition (1000 Galleons). Why? They needed it to open Weasley's Wizard Wheezes to do so.

The Blog That Must Not Be Named

The annoying Horcrux was there in Harry too. And Harry was unable to speak Parseltongue once the Horcrux was destroyed (by Voldemort himself).

Entertainment Weekly

Harry got his visage on a chocolate frog card after the Battle of Hogwarts (Ron and Hermione did, too). According to J.K. Rowling, the creator/writer of Harry Potter, Harry's card reads: "The first and only known wizard to survive the Killing Curse, most famous for defeating the most dangerous dark wizard of all time, Lord Voldemort."

Syfy Wire

Harry had the number 7 in Quidditch, which is also the number of almost anything related to Harry. There were seven Horcruxes, seven years at Hogwarts, and seven floors in Hogwarts castle.

Image Abyss

After a fistfight with Malfoy, Dolores Umbridge also banned Harry from Quidditch FOR LIFE. Following Umbridge's removal from the school, Harry's ban was lifted.

Screen Rant

Sure, Harry's scar on his forehead tingles whenever Voldermort is nearby, but that's not his only scar. That scar would tingle whenever Umbridge was mentioned after Umbridge forced Harry to write "I shall not tell lies" over and over until it was etched into his hand.

Screen Rant

But hold on! His scars aren't the only ones he has. In a piece on Pottermore, Rowling revealed that Harry has a fresh scar above his cheekbone about which the Ministry has "no comment."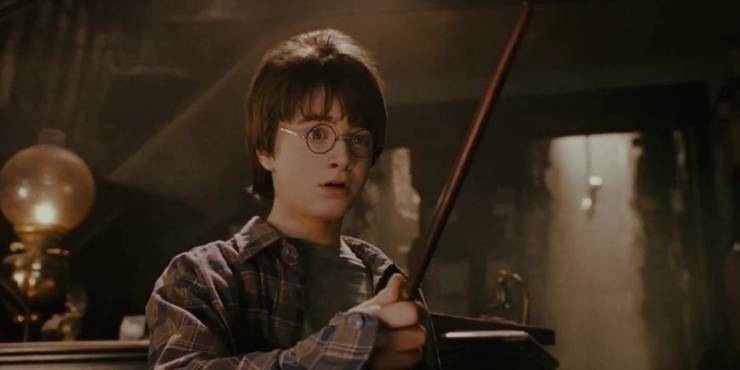 Harry never received his Hogwarts diploma. He didn't even bother to show up for his seventh year. Hermione returned to finish her education, while Harry and Ron chose not to.
And why didn't Harry perish when Voldemort cast the deadly curse on him? Easy to understand (OK, not really). Voldemort only managed to destroy a piece of his soul in Harry — the Horcrux — and Harry was still shielded by his parents' love after all these years.
Also Read: 20 Facts About Japan That Will Astound You