'Modern Love' is an anthology that explores the idea of love beyond its glorified version. It has more to do with what love truly is when it is not just a bunch of poetic lines.
It also is inclusive of all shades, kinds, types, shapes, and forms of love. It breaks down the misconception that love is supposed to be a certain way; it is a much bigger feeling to contain in a few lines.
We have all loved watching it like a dose of serotonin. But the dose ended too soon and we were really missing that feeling, so here's something similar.
Here's a bunch of anthologies that one would read if they've loved Modern Love:
1. My True Love Gave To Me: Twelve Holiday Stories
Don't we all love the times of holidays and Christmas and New Year and chilly winter days where love serves as a warm hug?
Well, if you do, these 12 stories are exactly what you'll need to satiate the desire to have more of such stories that have happiness, love, warmth, hot chocolate, and all things Christmasy.
The stories are by international bestsellers like Gayle Forman, Jenny Han, Stephanie Perkins, Rainbow Rowell, David Levithan, and more.
2. Colour Outside The Lines
What is love, if not the ability to overlook differences? This anthology is modern, groundbreaking, and inclusive. It explores the complexities and the beauty of interracial and LGBTQ+ relationships where differences are too apparent.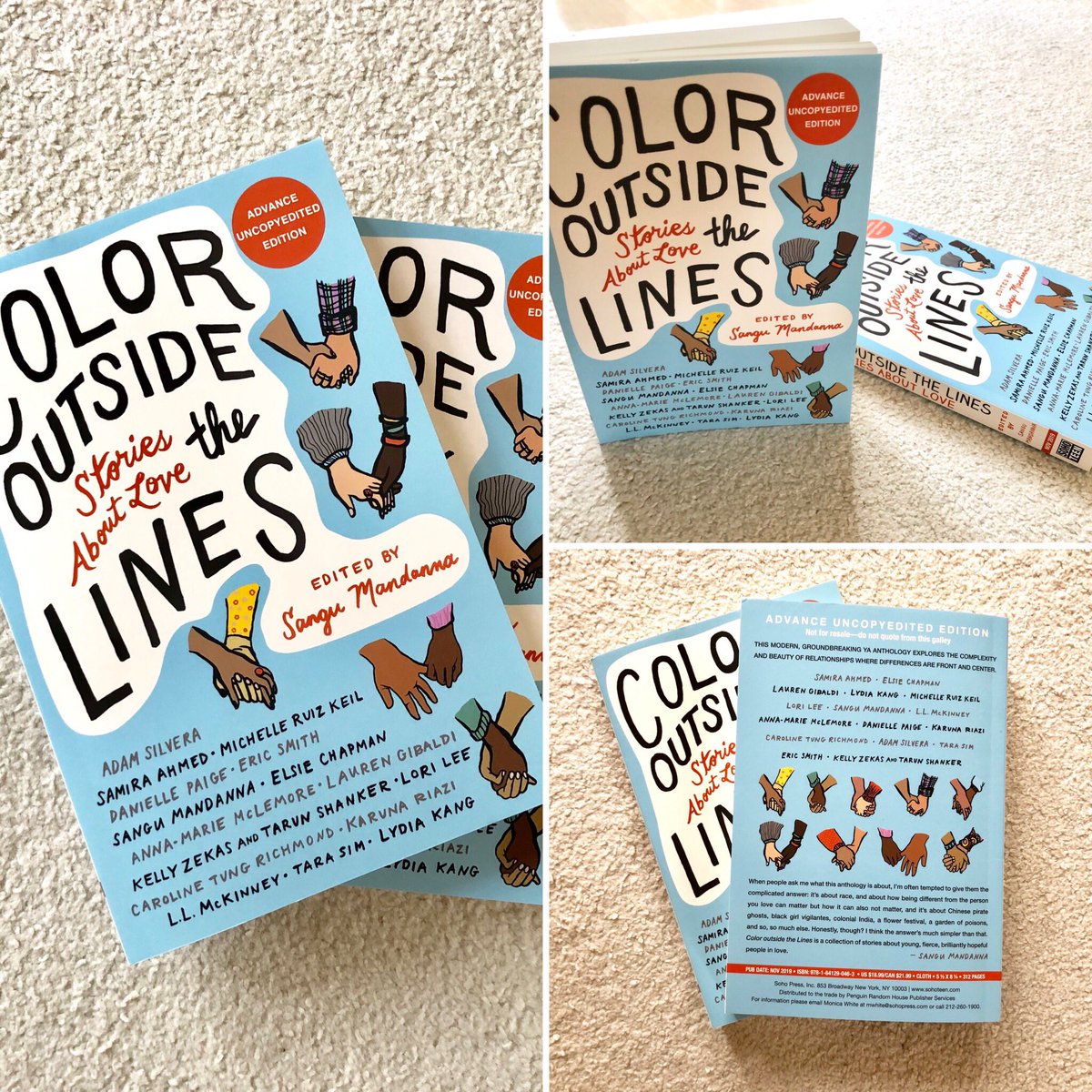 Coloring outside the lines takes not only a creative mind but also a lot more courage to break the cycle and embrace creativity.
It is filled with brilliantly hopeful people who are in love and ready to look beyond identities, complexities, and circumstances to sustain in love.
3. Meet Cute: Some People Are Destined To Meet
Destiny always has some great moves at his hands. It has its ways to arrange for people to meet and explore themselves through each other.
This anthology is proof that love and meeting people one instantly connects with has a lot to do with destiny.
The stories are romantic, witty, heartbreaking, real, epic and every day, making the concept of love sound more believable, approachable and basically something all of us can afford.
4. Together, Apart
Ever felt that you met just the right person in the most unexpected, unprecedented setting that you'd be amazed? Well, this is exactly that.
'Together, Apart' explores what it's like to find love when you're least expecting it and being knocked down by it. It follows the theme of love stories unfolding in the lockdown times, which was unexpected in itself.
Add love to it, and it becomes a lot more accessible, romantic and so brimming with love.
Also Read: Jeetu Bhaiya Ke Funday!