TVF's Kota Factory emerged to be a hit series countrywide with both of its seasons. One of the characters that caught people's attention was Jeetu Bhaiya.
If you have watched Kota Factory and Money Heist, chances are that whenever someone says teacher, you will hear 'Professor' or our very own 'Jeetu Bhaiya.' 
In a previous post uploaded by Netflix India, you can find all the reasons why the two beloved characters are exactly alike! 
Who does not need a Jeetu Bhaiya in their life? So, what are some of his best 'Fundaas' that is memorable?
Let us recall the top motivational moments from Kota Factory where Jeetu Bhaiya was a perfect teacher!
1. When Jeetu Bhaiya taught us to move on.
"Grow karna hai, toh move on karte rehna padega."
Growth is a blend of both good and bad experiences. If we think we can grow in our lives without encountering difficulties and making tough choices– we are still living in an illusion.
Moving on is important to help us grow. In fact, it is a part of growth itself. 
2. When Jeetu Bhaiya tells us that every habit is changeable. 
"21 din mein koi bhi aadat lag jati hai, koi bhi aadat choot jati hai. Toh yehi karna hai."
If you have been a victim of bad habits or learning to inculcate good ones, you just need persistence.
Keep going and you will eventually get there. 
3. When Jeetu Bhaiya tells us that when you lay the base of your life around something, it becomes difficult to grow apart from it.
"Bache Kota se nikal jaate hain, Kota bachon se nahi nikalta… Iss kachhi umar mein jab kisi cheez ko itne dil se chahte ho, toh mil gai toh sukun hai. Aur nahi mili, toh milti hai jealousy, chubhan, self-doubt."
The funda in itself is pretty self-explanatory. All of us know the pain of not getting what we dreamt of.
Plus, the bombardment of society makes it even more difficult to accept defeat. 
4. When Jeetu Bhaiya tells us, if you lack confidence, you may have already lost. 
"Confidence gir jaata hai. Phir jitna duniya nahi samajhti na, utna aadmi khud ko loser samajhne lagta hai."
In continuation of the last dialogue, all of us know that tension and anxiety before an exam– months of hard work and pressure– and if it goes downhill, then what waits for us is self-doubt, under-confidence and that feeling of 'not being able to do anything with our lives.' 
You just spent months preparing for it and still couldn't do it. There is nothing worse than that feeling of dismay.  
5. When Jeetu Bhaiya wakes us up from the dream.
"9th mein Pokemon, 10th mein PUBG, 11th mein Kota. Kyun? Sharma ji puchenge toh batayenge, Kota mein IIT NEET ki taiyari kar rahe hain. Cool lagta hai, fashion hai! Yeh jo akhbaron mein ishtihaar, hoardings 100% selection guaranteed dekh ke tum chale aate ho na… koi guarantee nahi hai. Daant nahi raha hu, jaga raha hun."
Even if you work hard for it and give your fullest potential, there is no guarantee that you will accomplish it. That's how life is– raw and complicated at once.
6. When Jeetu Bhaiya taught us that we should constantly challenge ourselves.
"If you are the smartest in the class. You are in the wrong class."
Yes, you may be the most brilliant student in your class. You may score the best marks– but are you really the smartest in the entire school as well? 
7. When Jeetu Bhaiya teaches us, If you want it, you have to work for it.
"Dekh tu bheekh toh mang mat, kuch chahiye toh mehnat kar aur cheen le."
You cannot sit and whine about wanting things in life. If you really want something, you have to get up and work for it.
Nothing is free in this life– and that is Jeetu Bhaiya being blunt and as close to reality as possible! Truly, his fundey are unmatchable.
8. When jeetu bhaiya made us differentiate between dream and aim. 
"Ab sapne dekhoge to toot hi jayenge, in fact IIT tum me se kisi ka sapna hona bhi nahi chaiye. Aim bolna shuru karo, Sapne dekhe jaate hain, Aim achieve kiye jate hain."
So, are you going to make it a dream seeing it every night and shattering it when you wake up? Or are you going to make it your aim and work on it? 
9. Jeetu Bhaiya is always our motivation guru. 
"Mere liye asaan hai bol dena be yourself, par satya yeh hai ki you should always try to better yourself."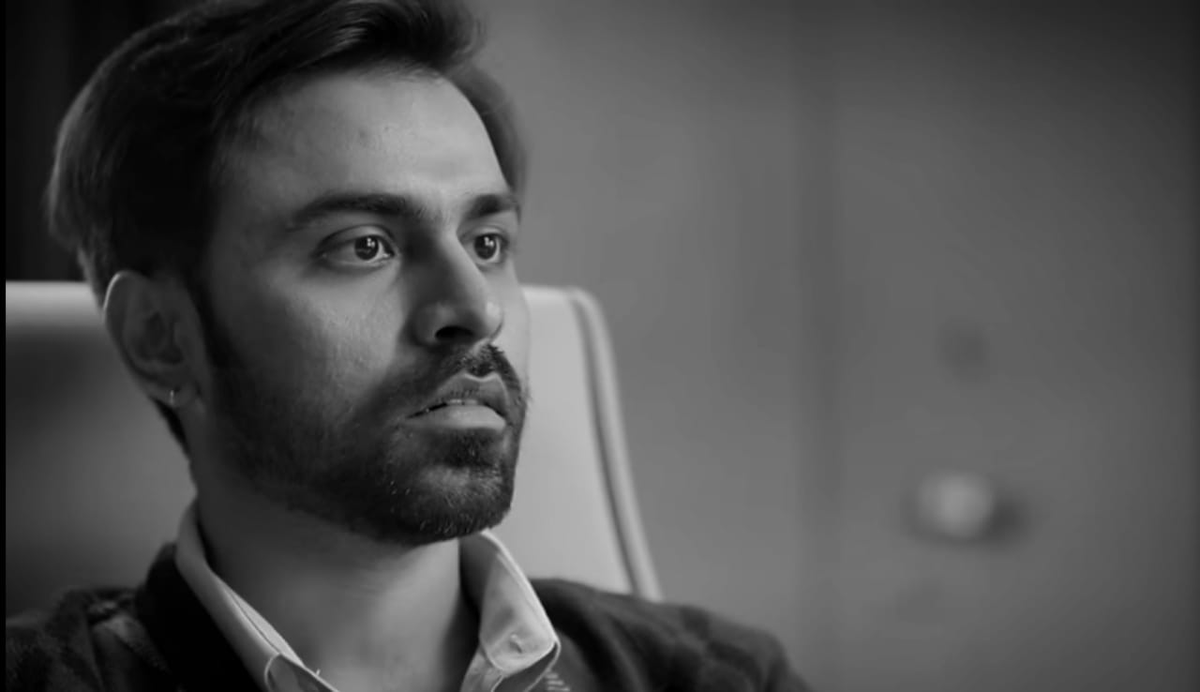 Away from the cliched phrase, Jeetu Bhaiya encourages us to keep improving ourselves.
10. When Jeetu Bhaiya taught us the real meaning of DAB
DAB- Daring And Befikar.
These two fundas will ensure that you reach where you want to and with a happy state of mind as well.
As Jeetu Bhaiya said, "Yeh entrance exam nahi hai. Yeh war hai. Aur kisi bhi war ko ladhne ke liye daring hona padta hai."
Also, Worrying definitely means you will suffer twice. So, have a befikar temperament and go for it. 
11. Jeetu bhaiya has some really great advice for parents as well. 
"Sir, celebrate kijiye ki aapka baccha udaas hai. Udaas hai kyuki serious tha. Serious tha kyunki zimmedar tha. Ab 18 ki umar me aapka baccha goal set karke ladh raha hai. Yeh toh aapki parenting safal hui."
We will not win every time we participate. But we will surely learn to be more mature each time we set a goal. 
12. When Jeetu Bhaiya teaches us, If they can do it, why can't you?
When a student says to Jeetu Bhaiya 'Aapke liye kehna asaan hai aap toh khud IITian ho, hear what he says—
"Meri koi normal delivery thodi hui thi. Samundar se aaya tha mai toh."
And that's what we always think when others accomplish something. It is easy for them, not for us. But we are all the same— fighting our own battles in different forms.
Also Read: Netflix India's TUDUM Fest