Saif Ali Khan has been in the Hindi cinema industry for 28 years. He, like most of his generation, has spent more time in front of the television than away from it. Unlike the other Khans, though, Saif's career has continuously straddled the precarious line between actor and star. It was no longer restricted in the 1990s. 
It's been out of choice since the 1990s. This area was foreign to Indian audiences; it was generally translated as "neither here nor there" and "no man's land." Khan's reputation has been redefined as "all-rounder" during the last decade, as new artists have begun to bridge the two extremes and audiences have begun to seek beyond the big screen. The specialists are now the ones who are having difficulty. Meanwhile, Saif is the star of a film, a web series, makes appearances, changes into a supporting actor at will, and excels as both an antagonist and a savvy producer.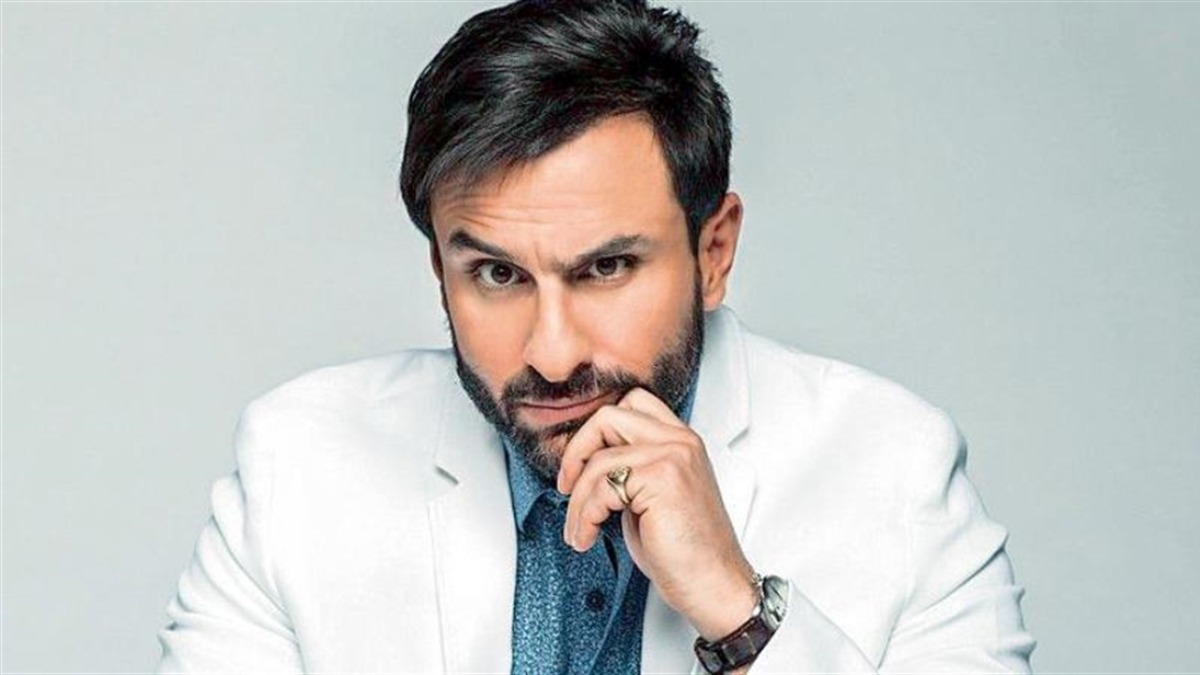 While the finest of today's artists are inherent actors flirting with the allowances of celebrity, Khan's arc – of a star aspiring to flirt with the obsessions of performance art – is a rarity. He takes calculated risks that are frequently designed to be a zero-sum game. For example, his last three parts have encapsulated three distinct schools of Indian acting: Laal Kaptaan was an 'arthouse' performance, Tanhaji was a single-screen performance, and Jawaani Jaaneman was a multiplex turn.
His half-empty image has finally been transformed into a half-full one, thanks in part to the new-age casting revolution and in part to his unwavering willingness to develop, adapt, progress, and experiment.
Saif Ali Khan isn't perfect, and he's never been flawless, and his flaws may be his most enduring strength. He's 51 now, but his abilities will age gracefully, with the kind of self-awareness that his high-profile colleagues lack.
Here are ten of his most memorable performances, listed, in honor of his 51st birthday today:
1. Love Aaj Kal (2009)
Saif Ali Khan in a dual role was the greatest part about an otherwise mediocre Love Aaj Kal. Although the casting was a touch gimmicky, it was not random. On the surface, the contradiction is obvious: the 'modern' Jai is a classic Imtiaz Ali hero who isn't sure whether he's coming or departing, while the old-school Veer is a romantic in conflict with millennial sentiments' existentialism.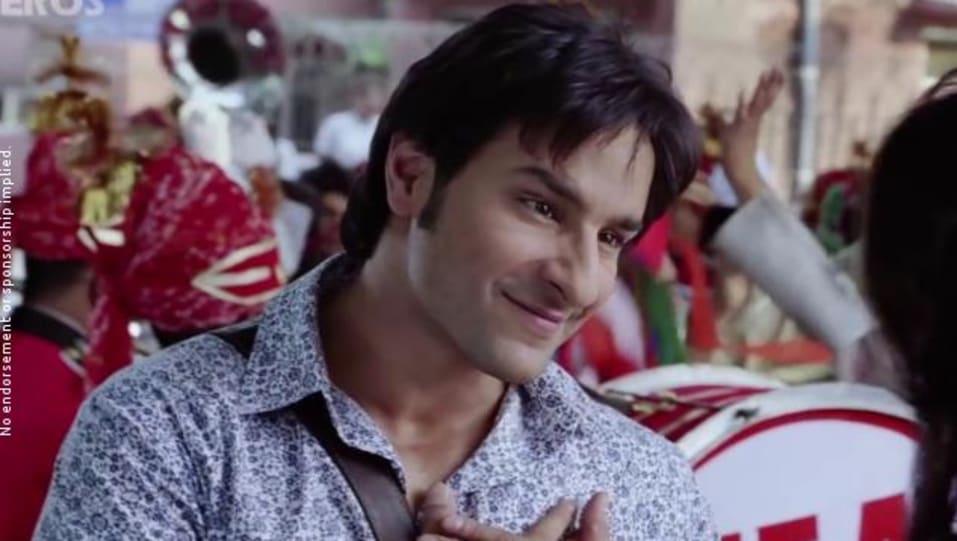 But below it, all was another duality: Saif the actor vs. Saif the star. This was a reimagined Khan revealing his new identity by juxtaposing it with an old one, just off the heels of a game-changing Omkara that was still fresh in public memory.
The strong Sikh lover of post-Partition India – a flashback to none other than Rishi Kapoor's story – was a far cry from Khan's bronze-bodied metrosexual lone hero. And the befuddled post-liberalization Indian NRI became a sloppy monochromatic frame in a career that had been exploding with vibrant colors up until then.
9. Kal Ho Na Ho (2003)
Shah Rukh Khan's Aman and Preity Zinta's Naina were supposed to overshadow Rohit Patel's role. It also came at a time when Saif Ali Khan was beginning to be stereotyped as the love triangle's third-wheeling martyr. In a film that overdosed on terminal melodrama, his Rohit – the friend-zoned G-U-J-J-U bachelor living the color-coded Manhattan life – was a breath of fresh air.
Only a few seasons before, he propped up the other Khan in a landscape-altering buddy picture, his high-school jock chemistry with SRK felt unscripted and on the fly. In the run-up to their Kal Ho Naa Ho revival, the two Khans had a blast co-hosting the Filmfare Awards in 2013.
Not least because Saif had just broken through in the Hindi rom-com arena – not as the boyish blue-blooded star-child with flowing locks, but as the rugged 30-something man-child finding resonance with a new multiplex generation of viewers.
8. Sacred Games (2018-2019)
It can be a thankless job to play a good-hearted, dull cop who is doomed to be swindled by both the villain and the complicated non-linear plot. Khan became the first mainstream Hindi celebrity to stretch his OTT muscles with his debut "long-form" role as the now-iconic Sartaj Singh, setting the way for his colleagues.
I'm not a fan of the show – the second season was a disaster, and the first was dangerously unfinished – but Khan's ubiquitous, noble performance is difficult to overlook. He mixes in with his steamy Mumbai surroundings, grounding a convoluted plot that threatens to explode out of control every minute.
Though several performers have attempted to represent Sikh characters with varying degrees of success over the years, Khan compensates for his lack of language and lived-in experience with gloomy action. Pensive Khan isn't as happy as Goofy Khan, but the effort's sincerity is fascinating to see.
Singh is the essence of a Bollywood actor whose celebrity is little enough to dare and fail, but big enough to dare and return, a symbol of Khan's uncommon "middle" luxury. Khan flourishes in this realm of limited celebrity, neither a thrill nor a cautionary tale.
7. Agent Vinod (2012)
Everyone tries to forget about this picture, including the actor and the director, but the bloated, doomed, confusing, over-budget, globe-trotting, and ambitious super-spy action thriller sheds light on one fact: Saif Ali Khan is a fantastically understated action hero.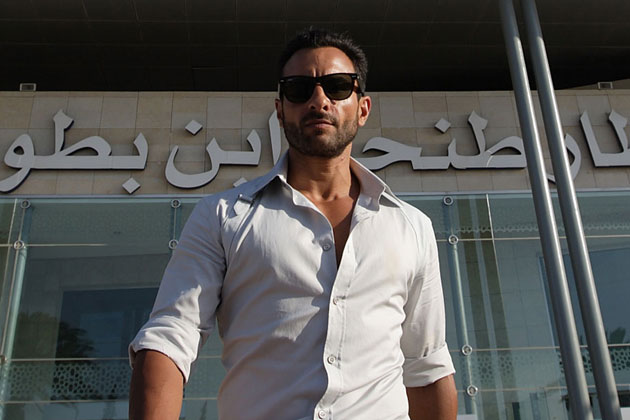 Even though a film like Phantom, tanked spectacularly, something is captivating about Saif as the slick, self-important, and mysterious double spy. Sure, he has a more Hollywood-like appeal than the desi Tiger (movie and star) series.
But he masters the melody of filmmaking in a way that few Indian sons-of-the-soil heroes can, from the mournful single-take blood ballad Raabta to the signature publicity video Pyaar Ki Pungi. Khan, who appears to have the most fun when acting (he appears to be continually delighted by his characters), is also forced to take himself seriously in this role – but he manages to make serious look fun too.
I still watch Agent Vinod's more watchable moments for his captivating tiny leaps of faith. It's the cinematic equivalent of a brown Bond.
6. Parineeta (2005)
I could never have guessed Saif Ali Khan as Shekhar Roy, in Vidya Balan's renowned debut film, out of all the top stars of the decade. Khan plays an extraordinarily passionate figure – a musician-cum-jealous-lover at emotional odds with the literary nature of his environment– in Pradeep Sarkar's beautiful Sarat Chandra Chattopadhyay adaptation. Khan is part Devdas and part Akshaye Khanna of Taal.
He was on the right side of a triangle for once, providing significant contrast to Balan's poetic performance and, by refusing to steal the show, taking the show. His portrayal of volatility was surprisingly subtle for a turbulent hero. You believed his feelings for Balan's Lalita, his tenderness, his love, and his mistaken fury.
I believe it was also the first time Khan exploited his naturally aristocratic voice to great effect, particularly in Shekhar's confrontations with his controlling father. His performance was diverse in and of itself; the fact that a non-Bhansali period romance with none of the ornamental trimmings impressed a moviegoing audience conditioned to (the promise of) grandeur spoke a lot about his presence.
5. Kaalakaandi (2018)
The long-awaited follow-up to Akshat Verma's Delhi Belly tries a little too hard to be morbidly nutty. Yet, as an existential everyman who, after being diagnosed with stomach cancer, decides to "live it up" in a crazy night of drugs, parties, chases, and fleeting encounters, Saif Ali Khan's left-field conviction was on full show.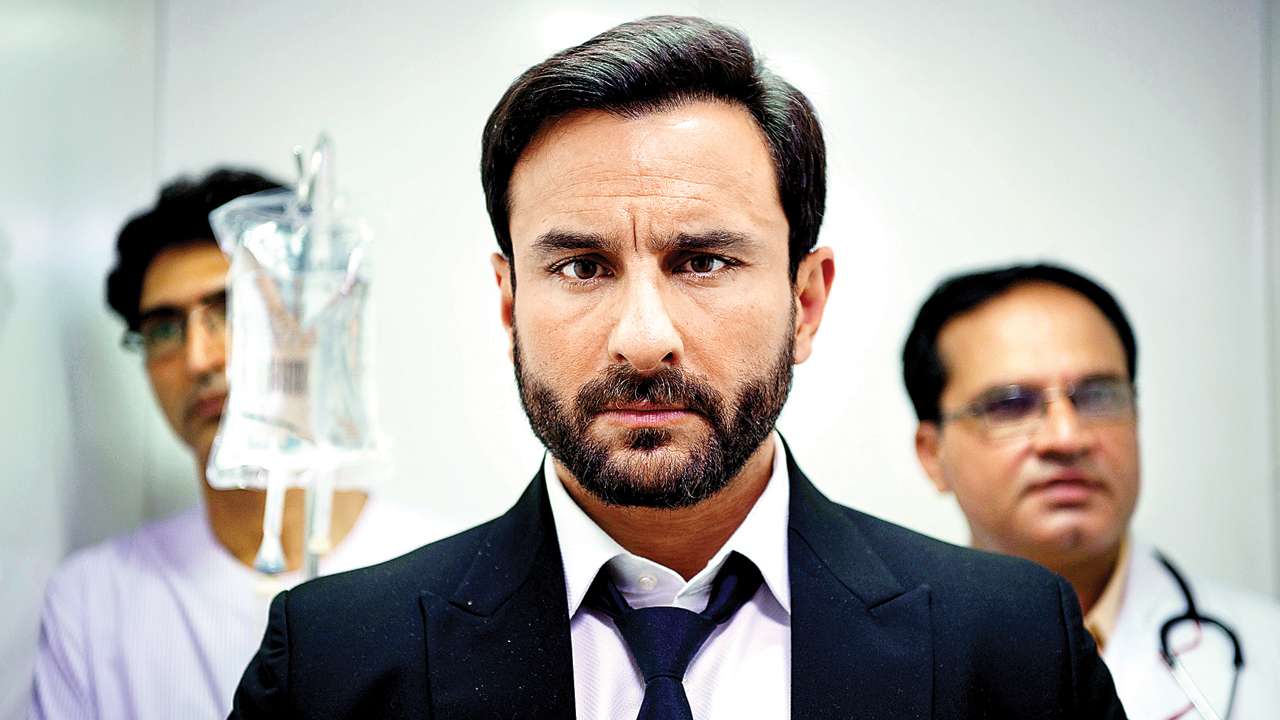 Although the black comedy is a multi-narrative picture, Khan's weirdly appealing and uninhibited performance blurs the boundary between a middle-aged meltdown and a coming-of-age fight. The template of the terminal-hero-getting-high isn't new. At some level, it's up to the actor to inject their personality into these genre explosions: Khan performs a lot of it, and it even makes me think of his health issue and subsequent creative resurgence. I'll take this vibrant on-screen crisis over a bronzed, one-dimensional, and pretty-boy rom-com protagonist (Hum Tum, Salaam Namaste, Cocktail, etc) any day.
4. Main Khiladi Tu Anari (1994)
A long-haired and Bambi-eyed Saif transformed mocking into an art form at least two decades before online skits became hip, is possibly the funniest part by a Khan in the 1990s. With immaculate self-slapping and comic timing, he mocked his always-the-bridesmaid career by playing alone hero and renowned Bollywood heartthrob — a legacy that escaped him in real life – in an "unofficial remake" of The Hard Way.
He not only made a remarkable Michael J. Fox performance his own in the process, but he also provided invaluable context to then-action star Akshay Kumar's self-serious movie persona. Though I can't help but imagine Rangeela's Steven Kapoor directing Main Khiladi Tu Anari's 'enthu cutlet' Deepak Kumar in a macho action film, their chalk-and-cheese chemistry is one for the ages. Imagine Deepak Kumar as Govinda's aging single-screen superstar Armaan, whom Saif's Yudi writes for in Happy Ending, for more shared-universe trivia.
3. Dil Chahta Hai (2001)
For most artists, it's difficult to pinpoint that pivotal moment when everything shifted and there was no turning back. Even if it exists, it is rarely visible enough to observe. We all felt that very moment for Saif Ali Khan after almost a decade in limbo in an industry that hadn't worked out how to leverage his beta-male charm.
Khan discovered Farhan Akhtar – and, more significantly, the other way around. For Hindi cinema, Dil Chahta Hai was a watershed moment, but for Saif, it was a tsunami. He was resurrected poetically by playing the uncomfortable middle guy – the lovesick friend that no one takes seriously, the goofball who is always the punchline of all jokes, the average of two extremes, the boy caught between two heroes.
Sameer was the salve for Akash and Sid's wounds, but he was also a self-deprecating icon of the new-age urban hero: humor is a college habit, not a character trait, and humor is an unintended result, not a movie genre. Woh Ladki Hai Kahan alone, if nothing else, honors Khan's long-running subversion of the hero-ka-dost image.
2. Ek Hasina Thi/Being Cyrus (2004,2006)
Saif Ali Khan was by far the most improved actor in Hindi films between 2004 and 2006. Dil Chahta Hai sparked diversified second innings, with his "negative parts" in these three years standing out. Khan teases our notions of him as a newly minted love hero in both Sriram Raghavan's Ek Hasina Thi (2004) and Homi Adajania's Being Cyrus (2006).
Whether it was a homegrown The Talented Mr. Ripley avatar in an eccentric Parsi thriller or the manipulating lover as the perfect foil to one of Urmila Matondkar's last-remembered turns, Khan swung for the fences. His peculiar brand of anglo-brooding intensity also provided the (then-rare) luxury of female agency and plot twists in both films. With sinister silence, Karan Singh Rathod and Cyrus Mistry arrived, testing the waters for the more joyous and freewheeling villainy of Omkara, Rangoon, Baazaar, and Tanhaji to come.
1. Omkara (2006)
Nobody saw it coming, but everyone expected it. The multiplex star transforms into a sly backwater serpent. But Saif Ali Khan's Langda Tyagi was more than a visual shock; the urbane hurry was replaced by an all-knowing smirk, and the graceful saunter was replaced by an ominous limp.
Despite the critical acclaim for Ek Hasina Thi and Being Cyrus, the Vishal Bhardwaj-created Shakespearean antagonist was disturbing and unnerving. Langda's poisoned mind is practically palpable: before releasing his intentions on the main story, he finds a guinea pig in Deepak Dobriyal's histrionic Rajju.
Khan's rural physicality is uncanny – the stride, twisting Meerut twang, seasoned envy – but it's his psychological understanding of playing a shadow in broad daylight that propels Omkara's primeval void. It's a performance that defies categorization as a "negative character" or "supporting actor" — a clear and solitary high point in his Hindi film career that will stand the test of time.
Also Read: 20 Years Of Dil Chahta Hai