Julia Fox revealed her rapid affair with rapper Kanye West by uploading a plethora of sensual intimate photographs from their luxurious second date on Instagram Fans are both startled and shocked, and the photos are quickly spreading throughout social media.
Julia Fox and Kanye West are dating
According to People magazine, the 31-year-old actor revealed her budding romance to the public on Thursday in a magazine interview with sexy images. Julia Fox said in an interview about her whirlwind affair with Kanye West, "It was every girl's fantasy come true," recalling their second date, which included a hotel suite full of clothes.
Some of the photographs released by 'The Uncut Gems' star showed the couple kissing and embracing on the floor of a dressing room.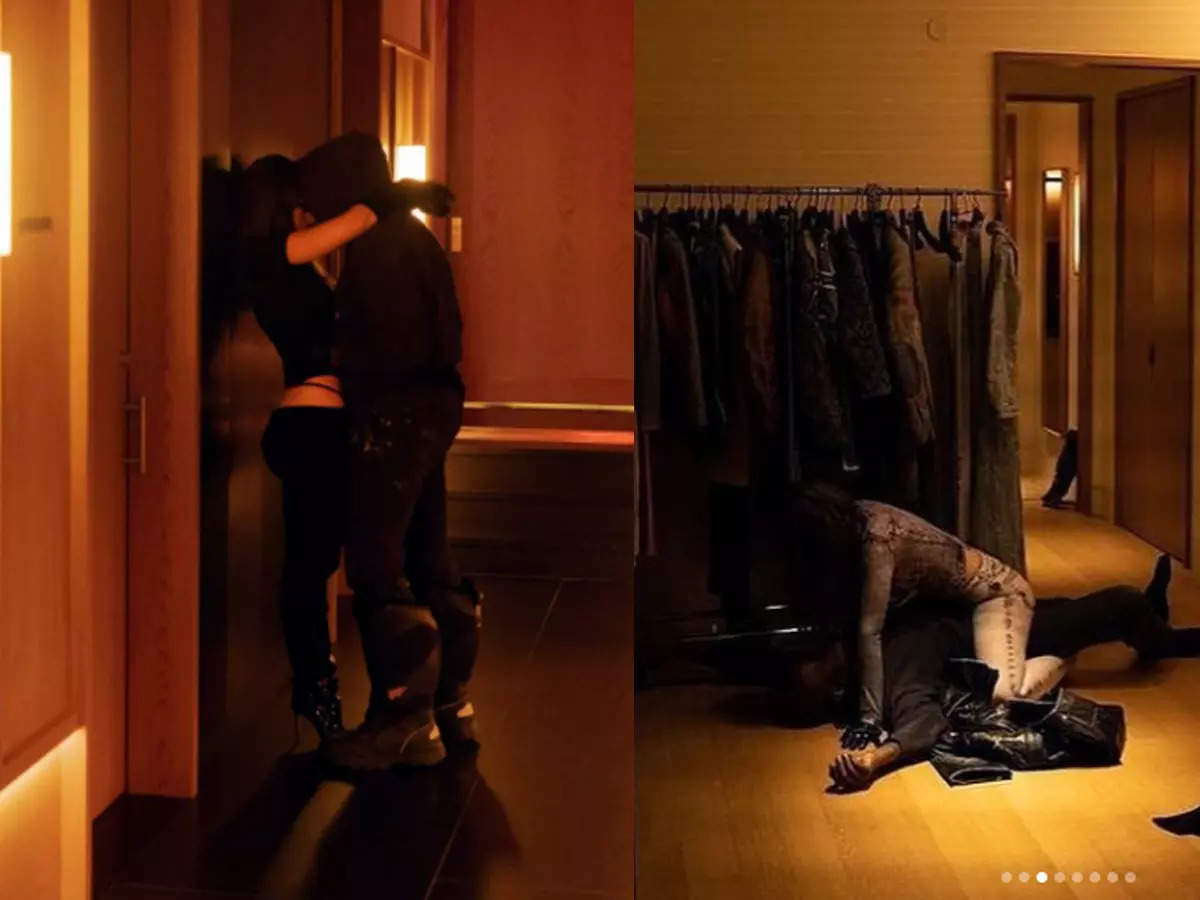 Fox gave a rundown of their whirlwind affair, saying, "On New Year's Eve in Miami, I met Ye and we hit it off right away. It's a blast to be around him because he's so energetic. He kept my friends and me laughing, dancing, and smiling the entire night."
"We decided to keep the excitement going and travel back to New York City to see Slave Play," Fox said before filming their expensive second date, adding that she was impressed with Ye's timeliness. After seeing the play, the two went to Carbone for dinner, according to Fox "which happens to be one of my favourite eateries. Obviously."
At the restaurant, Kanye also directed "one complete photoshoot" with Fox. According to People magazine, "the entire restaurant liked it and cheered us on as it was occurring." Fox paired Miaou's thong pants with a tight Balenciaga turtleneck and coat, all from the West-favorite label, for the photo.
She also mentioned Kanye's "prize" for their expensive date night. "I'm still stunned. Ye had enough clothes to fill an entire hotel suite. Every girl's fantasy had come true. It was like being in a Cinderella story. I'm not sure how he accomplished it or how he managed to get everything there on time. But I was taken aback. On a second date, who does things like this? Or any other date! "she stated.
In the interview, the actress discussed their connection as well as her ambitions for the future. "Everything has been so natural with us. I'm not sure where things are going, but if this is any indicator, I'm going to enjoy the ride, "Fox penned an article.
For West and his estranged wife Kim Kardashian, who filed for divorce in January 2020, fashion was previously described as "a language of love."
Despite her decision to file procedures to be proclaimed legally single, the 'Donda' musician still hopes for a reconciliation between him and Kim, according to the unversed. Last month, during the Free Larry Hoover concert, Kanye dedicated his song "Runaway" to Kim. He sang, "I need you to run back to me, baby," before adding, "more particularly, Kimberly."
"He isn't about to give up without a fight." Kim is the mother of his children, and he isn't about to give up on her. They'll always support each other, whether they're husband and wife or not. "Her recent filing, or any filing for that matter, doesn't mean he'll stop attempting to win her back," a source close to the artist said at the time to People magazine.
Kanye and Kim married in May 2014 in Florence, Italy, and they have four children together.
Kim has been romantically linked to Pete Davidson since October, for those who are unaware. She and the Saturday Night Live actor rang in the new year with a romantic trip to the Bahamas.
As you all know, Kanye West and Kim Kardashian are divorcing. This story took a new direction when Julia was added as a new character. I hope this rumour appeals to you. If you enjoyed it, please leave a comment and share it.
Also Checkout: Eldest Son of David Beckham Shares Pics With Actress Nicola Peltz and Secretly Ties a Knot of Marriage