Kashmir is adorned with magnificent Chinar trees, which colour the entire valley yellow and scarlet in the autumn, silver lakes that turn golden at sunrise, and crystal blue rivers that flow from the cold mountains.
You'll undoubtedly question if you're on the planet or staring at a massive picture postcard once you enter the magnificent location. The Himalayan waters are so calm, and the mountains in the background make it one of the most beautiful spots on the globe.
 If you have any doubts about why Kashmir is known as Paradise on Earth, the following explanations will persuade you:
1. A Postcard Like Landscape
With the famed Pir Panjal mountain range visible in the distance, it appears to be picture perfect countryside beauty. Furthermore, the pleasant perfume emanating from the conical cypress tree branches only adds to the beauty of the scene and enhances the wonderful ambience.
With beautiful green meadows loaded with gorgeous flowers of all colours, the valleys of these enormous mountains are ideal grazing areas for domesticated animals. The tiny children running about give this hilly region of valleys a more earthy vibe.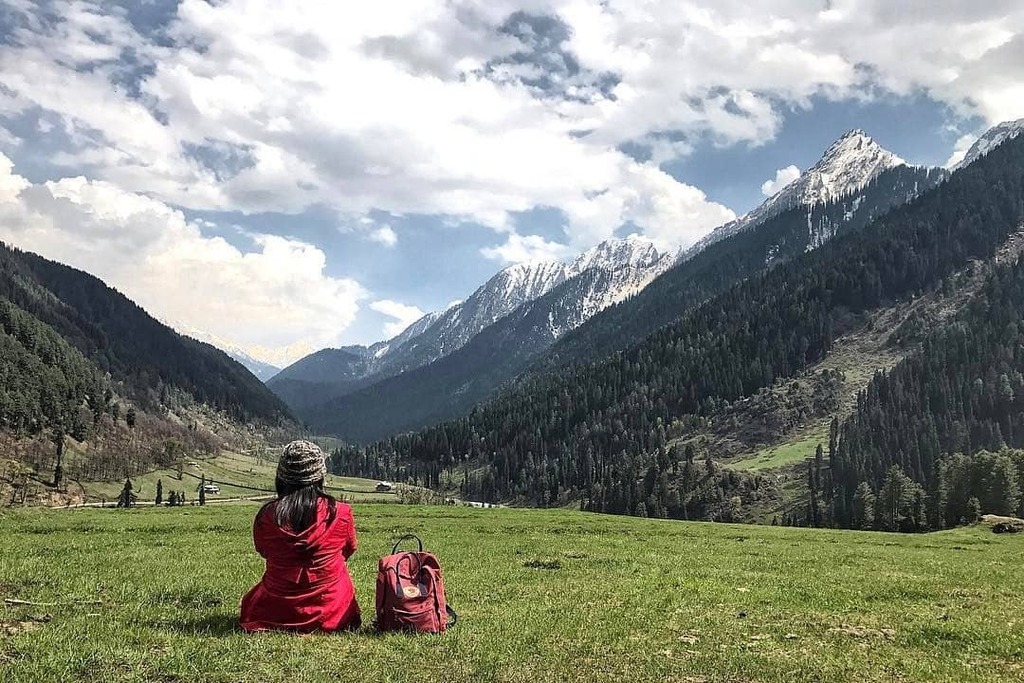 Every location you visit has a lot of natural beauty, and you'll be compelled to take a picture and send it in a postcard because of it. Furthermore, the location itself resembles a picture postcard of a celestial realm.
2. Lush Green Valley
Kashmir is full of lush green valleys, each one more lovely than the last. There are several verdant valleys, such as Kishtwar, Markha, Suru, Shyok, Nubra, Nageen, Betaab, Dha Hanu, and Poonch, to name a few, that are so lovely that anyone would enjoy visiting them. On top of that, these valleys are unspoilt pieces of nature that echo nothing but beauty on all levels.
With the great snow-capped peaks surrounding you on the horizon, it's a very enjoyable hike. On both sides, lovely green meadows with wandering cows and sheep. The grandeur of the landscape is enhanced by the odd horse rider cantering across the glades.
3. Kashmir's Snowy Lakes
With famous lakes like Nageen Lake and Dal Lake that are likely to fascinate you, the crystal pure silver still waters have no words to describe them.
Due to its waterways, coasting islands, houseboat enterprises, and other features, Kashmir's Dal Lake, which is actually made up of three separate lakes, bears no resemblance to a typical lake.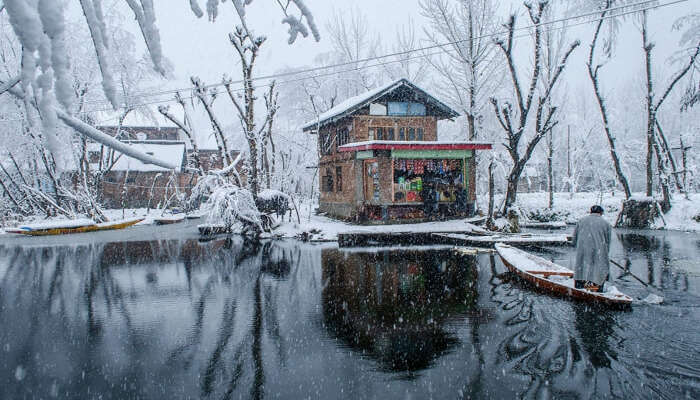 It appears to be little islands in a large expanse of sea. There are off-shoot lakes such as Nagin Lake and others like Wular Lake, which has great biodiversity and a picture-postcard appearance and is Asia's largest freshwater body!
4. The Mystic Autumns
Harud is the Kashmiri word for autumn. It lasts from the end of September to the middle of November. It appears to have been a little late this year due to a late start to summer, which was preceded by a long and harsh winter. The changing colours of the leaves on trees add to the season's allure. When the colour green turns golden, then reddish-orange, before finally turning brown and falls to the ground. 
The dropping of leaves in parks and gardens, particularly in the countryside with Chinar trees, known as "buen" in Kashmiri, provides a wonderful golden glow during this period.
The sound of rustling over these dried colourful leaves may be heard walking down lawns and even roadways. It emits a magical atmosphere that lingers in the mind for a long time. The weather is beautiful, with misty mornings and cool evenings that hint at the coming winter, but days that are sunny and comfortable. This is an outstanding and worth experiencing combo.
Also Read: